As the year draws to a close and we begin to celebrate the successes of 2017, it's time to take stock and discuss the developments in aesthetics and our most popular treatments thus far. Click the title of any of the treatments to be taken through to the dedicated procedure page where you can find more information and book in.
Lip Filler
Lip fillers have boomed in popularity since the likes of Kylie Jenner took social media by storm, fuelling rumours – and then confirming – that her updated, full pout was the result of lip augmentations. Since then the demand for lip filler has skyrocketed, and the pursuit for the perfect pout doesn't seem to be slowing down anytime soon.
VIVA Skin Clinics currently offer two lip filler treatments – the #VIVALips 1ml Volume Boost for full, defined lips (£350), and the #VIVALips 0.5ml Small Volume Boost for a subtle enhancement of the natural lip (£250).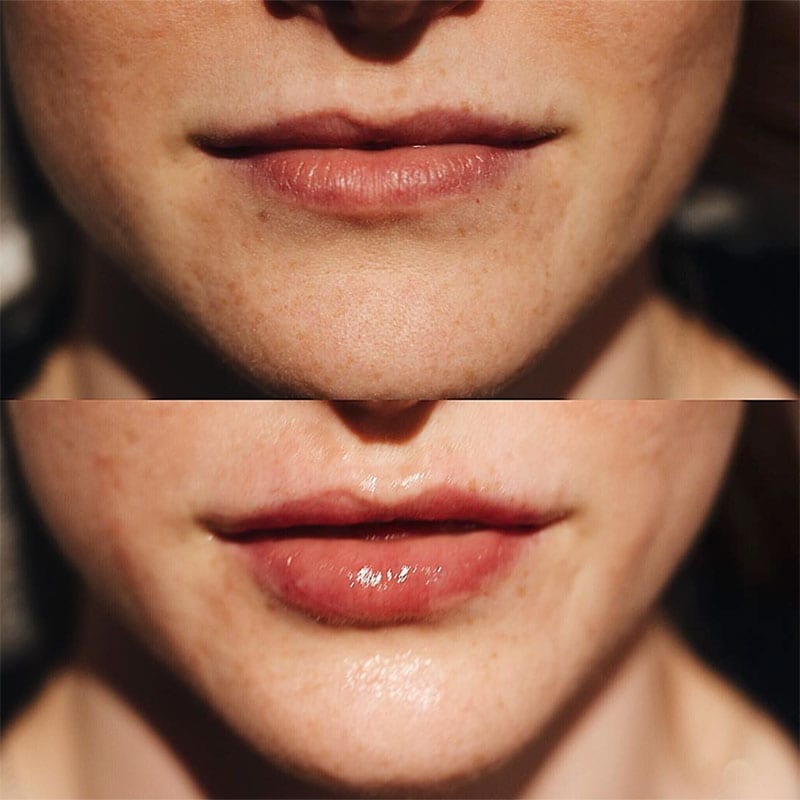 Tear Trough Filler
The tear trough filler treatment consists of dermal filler being injected beneath the eye and around the corners of the eye in order to eradicate dark circles and bags. Designed to refresh the eye area and leave the overall complexion looking refreshed and rejuvenated, TT filler has increased in popularity to become our second most popular procedure of the year. As the skincare and cosmetic industries lean more towards glossy, glowing skin as opposed to anything matte or heavily powdered, patients have sought tear trough filler treatments in order to skip concealer in the morning and leave themselves looking naturally awake. Prices start at £350.

3D Face Refresh
Designed in-house by VIVA Skin Clinics Founder and Lead Aesthetician Dr Rupert Critchley, the 3D Face Refresh turned the traditional approach to aesthetics on its head (defined treatments with set measurements of product), offering to treat various areas around the face for a harmonious, consistent result, all in one treatment.
Unsurprisingly the 3D Face Refresh quickly gathered speed and has become one of our most popular procedures, with the suitability for all ages ranges making it a one-stop solution for a number of complexion woes. Prices start at £350.
Non-Surgical Nose Job
Hailed as the ultimate alternative to conventional rhinoplasty, the non-surgical nose job entails small amounts of dermal filler being injected into necessary areas of the nose to rectify any unevenness or imperfections. Non-Surgical nose jobs are effective for improving deviations, altering tips that are droopy or too upturned, and improving overall symmetry. As they are more affordable, less invasive and require absolutely no downtime, many patients are opting for Non-Surgical Nose Jobs instead of their surgical counterparts. Prices start at £350 with a free top up included.