2019 was an amazing year for us at VIVA Skin Clinics. We watched our flagship King's Road clinic grow in success, introduced several exciting new procedures to our treatment list and loved welcoming both familiar faces and new clients through our doors.
We are so excited to see what this new year has in store, but for now, let's take a look back at some of our favourite 2019 before and afters…
JUVÉDERM VOLUX was launched earlier this year and we just couldn't wait to add it to our treatment list! Designed specifically to target the jawline and chin, this new dermal filler proved itself to be revolutionary when treating the lower face, its versatility making it able to both define and chisel male features and to enhance feminine contours. For this lovely client we used VOLUX to lift and tighten the jaw, adding structure and definition.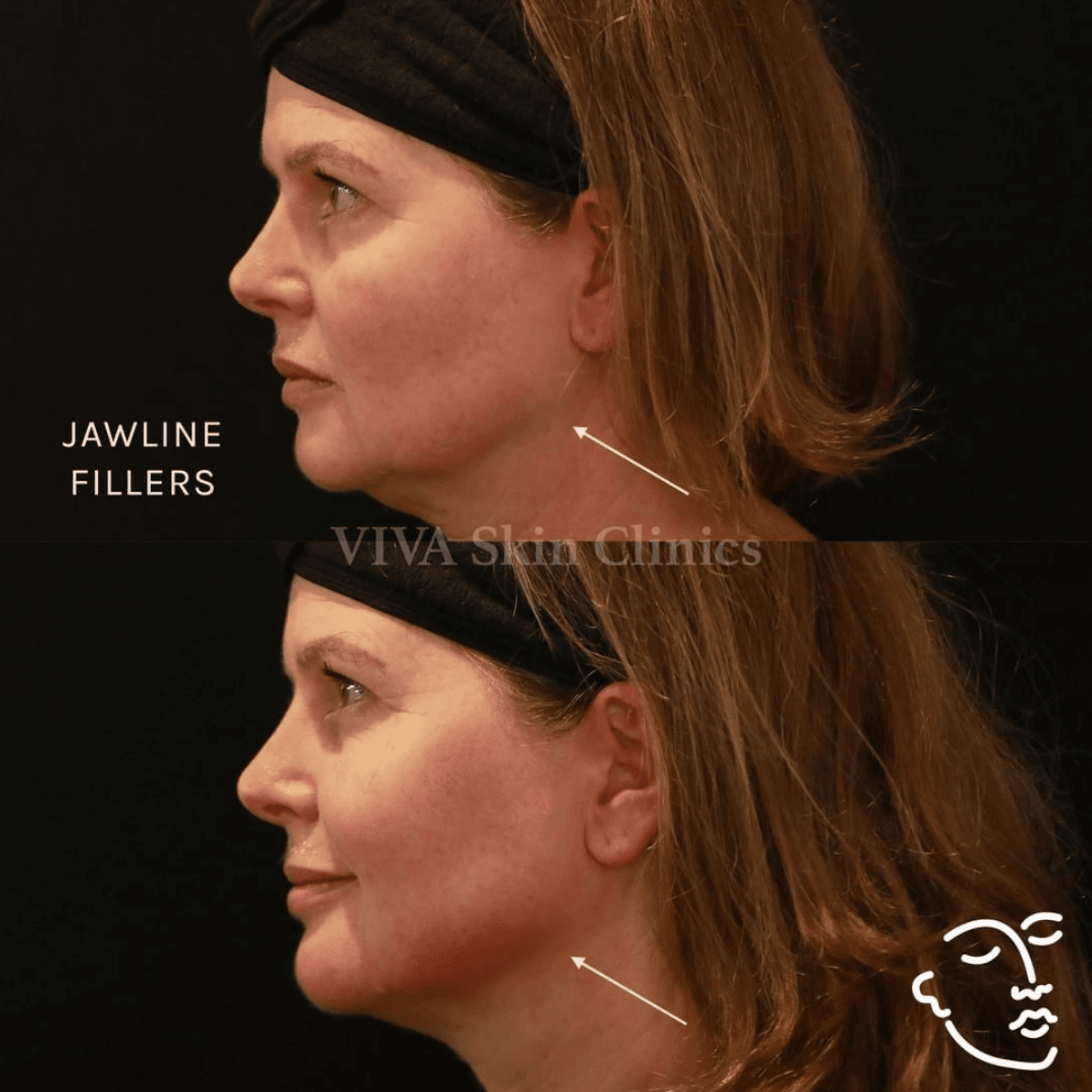 Male interest in dermal fillers has grown increasingly in recent years and 2019 was no exception. We have seen more men than ever in clinic this year and one treatment that we have really enjoyed performing here at VIVA is our Masculinisation procedure. Traditionally we think of a strong, chiseled jaw, a prominent chin and accentuated cheekbones as being inherently masculine and we can effectively use small amounts of Juvederm filler in multiple areas to enhance these features.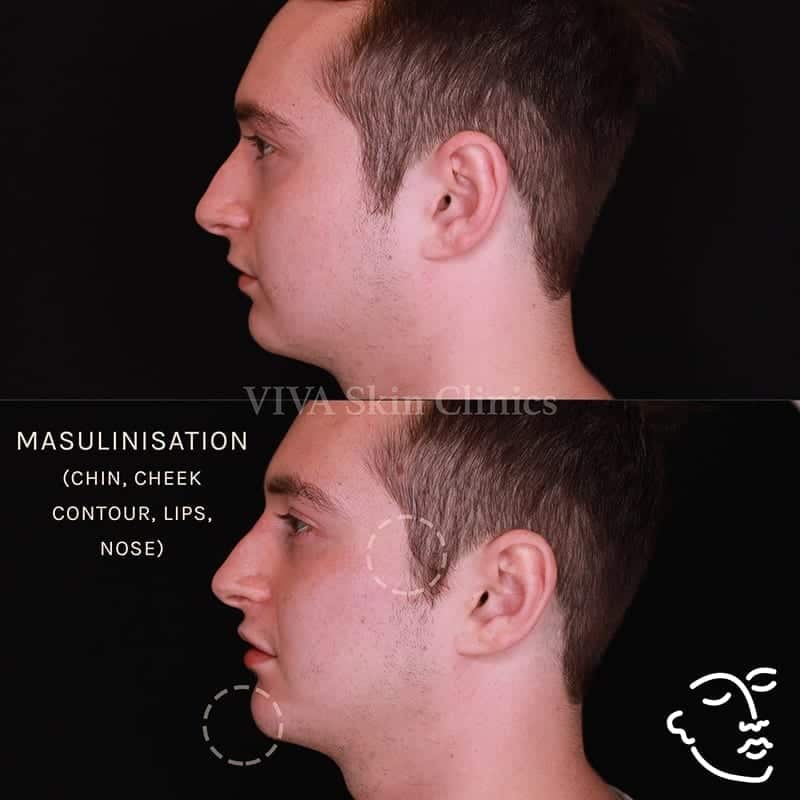 Our lip enhancements are designed to be subtle and natural looking and have proved incredibly popular in clinic. This particular treatment was performed towards the end of this year and demonstrates beautifully how we can add subtle yet noticeable volume that compliments the natural shape of the lips. We recommend beginning with 0.5ml of product for new clients and building on this if necessary.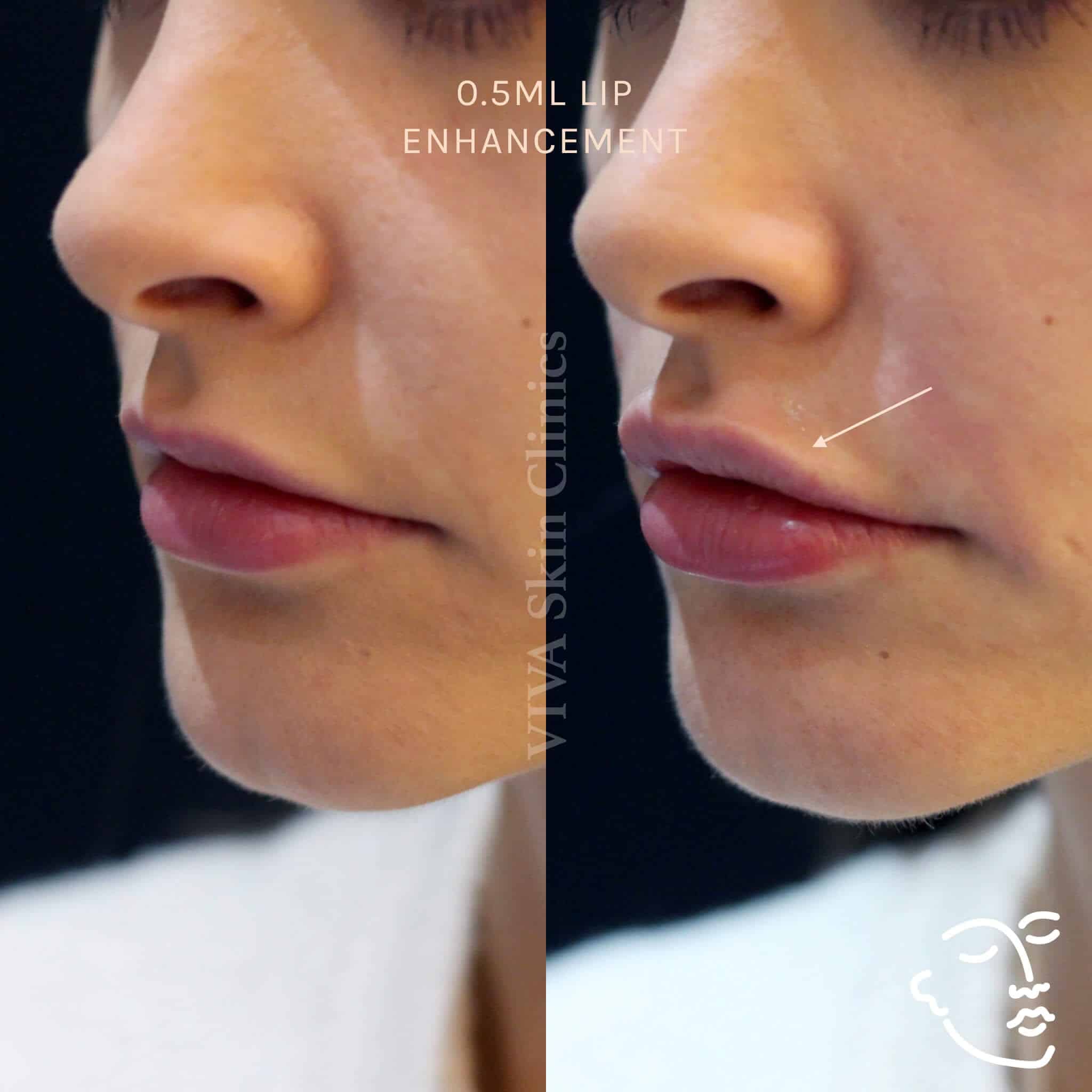 SYMMETRY CORRECTION
Dermal filler treatments aren't always about adding volume- they can also be used to tweak and fine-tune areas to improve facial symmetry. For Masna, we used subtle amounts of dermal filler to balance the left side of the face. We injected product to lift the brow and cheek and slightly fill the nasolabial fold to achieve overall balance and harmony.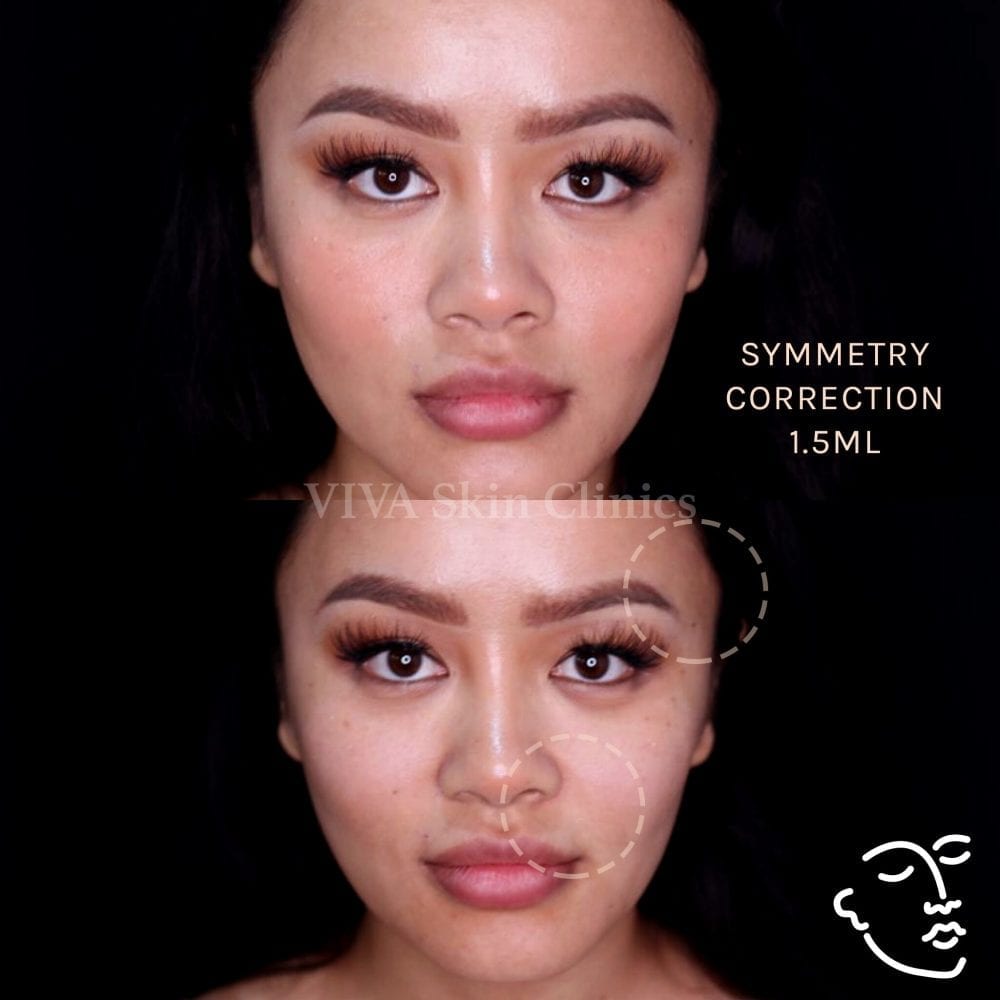 TEAR TROUGH FILLER FOR TIRED EYES
'Can you make me look less tired?' is something we get asked a lot in clinic. For many it's under eye hollowness and dark circles that can make their appearance quite tired looking and this can be caused by a number of factors including lifestyle, age or a hereditary trait. For this client we injected Juvederm filler using a micro-cannula technique to plump the under eye skin slightly and leave the area looking refreshed.
If you are interested in any of the treatments above and would like to discuss your own bespoke treatment plan, you can book a consultation with us today by using our handy online booking feature. You can also give one of our friendly team a call on 02037 332199 or email bookings@vivaskinclinics.com.