The Collagen Renewal Facial: a Platelet Rich Plasma (PRP) Therapy treatment which stimulates new collagen growth and repairs the skin. What does everybody love about this Kardashian-endorsed wonder?
What is a 'PRP Therapy'?
PRP Therapy makes use of your body's natural healing abilities to stimulate skin and follicle recovery. It consists of a small amount of blood being drawn and centrifuged in a machine. This separates the Platelet-Rich Plasma, which is then reintroduced to the treatment area. PRP Therapy utilises activated platelets which secrete at least seven different growth factors.
What is a 'Collagen Renewal Facial'?
When this process is used as a facial treatment it is combined with a microneedling process which both stimulates the skin and allows the Platelet Rich Plasma to be reintroduced into the body. The two treatments work in unison to encourage the skin to repair itself.  PRP can also be injected into specific areas to help plump the skin or address particular concerns such as hair loss.
What can I expect from treatment?
During a Collagen Renewal Facial treatment, a small amount of blood is drawn into a sterile tube in the exact same manner as a standard blood test.  The extracted blood is then centrifuged and purified so that only the enriched cells remain, and then this solution is topically applied to the skin whilst a microneedling device is gently rolled across the face. This works to stimulate new collagen production, encourage microcellular repair and hydrate and rejuvenate the complexion. The process is quick and easy with the whole appointment lasting around 1 hour. In the week following you may notice some redness and superficial peeling which is all part of the normal healing process.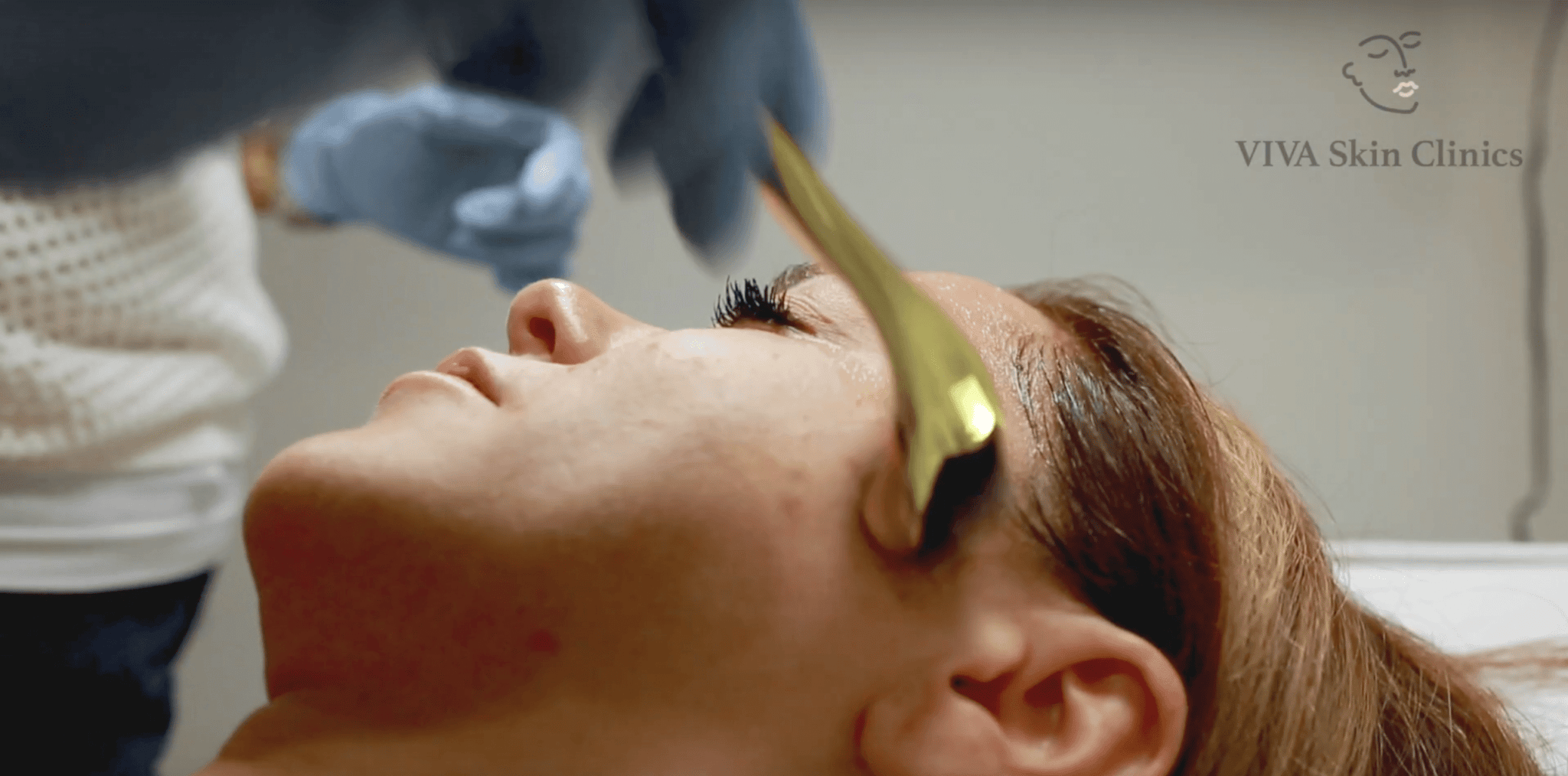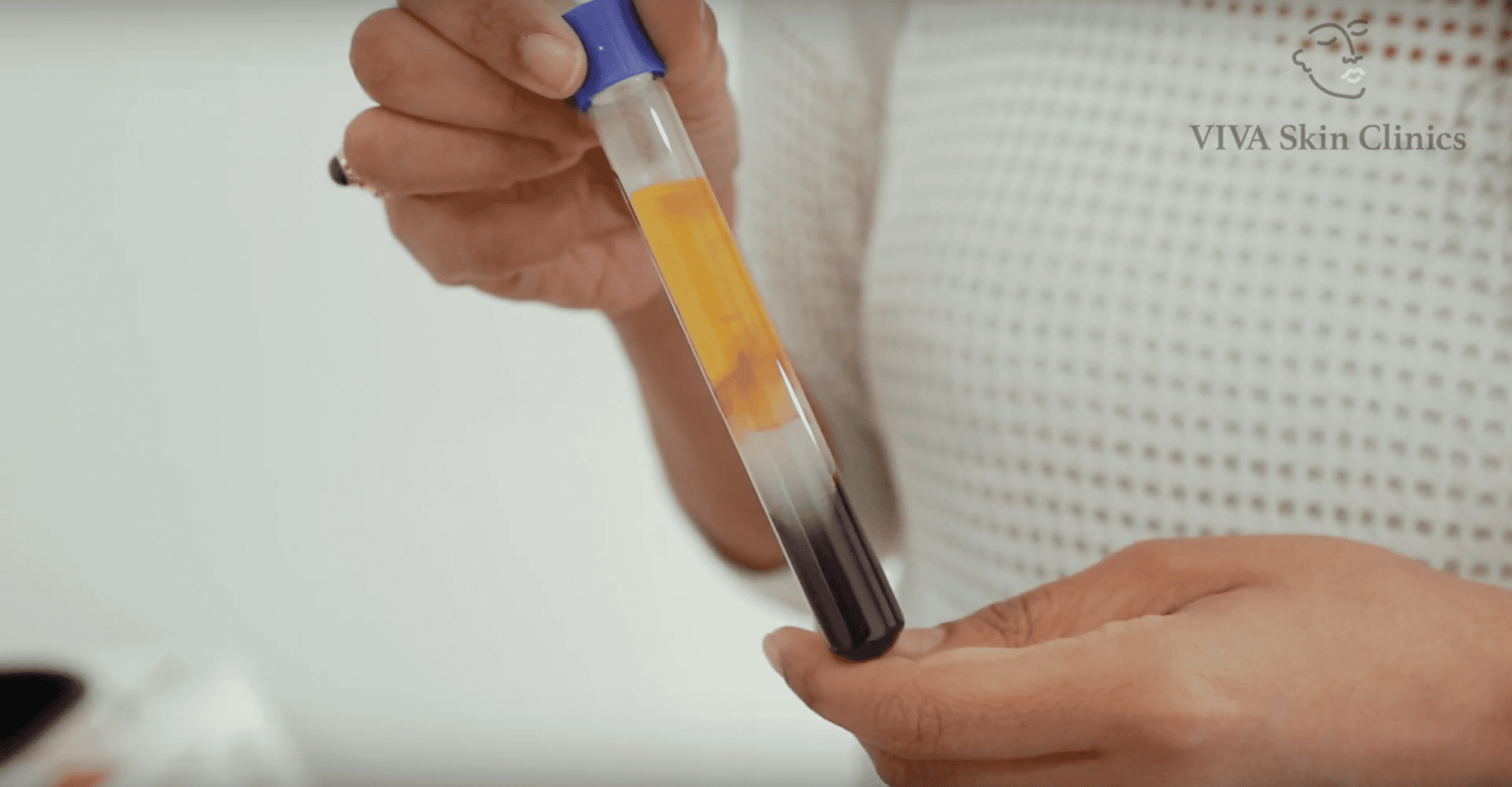 What results can I look forward to?
The popular PRP Collagen Renewal Facial is designed to refresh and revitalise the overall complexion, reducing the appearance of fine lines and large pores, smoothing and hydrating the skin and addressing hyperpigmentation.  This technique utilises the body's own natural healing abilities and so expertly encourages collagen production and increases cell turnover. You can expect to notice these effects after just one session but it may require 3-4 appointments to achieve maximum results- this will be discussed during your one-to-one consultation.
The benefits of a PRP Collagen Renewal Facial
The treatment is quick, easy and fuss-free, taking less than an hour to complete.
It is suitable for all skin types.
The benefits of the PRP facial start to take effect immediately and you can also notice continued improvement over time as collagen production increases.
It is a versatile treatment that can be used to address a number of skin complaints.
Interested?
If you are would like to find out more about our VIVA 'Collagen Renewal Facial', you can book a consultation with Dr Rupert today by using our handy online booking feature. You can also give one of our friendly team a call on 02037 332199 or email bookings@vivaskinclinics.com.