Lip filler is one of the most popular aesthetic treatments in the UK and it's no wonder why! Lip filler is a brilliant way to:
Shape and define the lips⁠
Augment the size and volume of the lips⁠
Enhance the profile of your lips⁠
Smooth away wrinkles around the lip line⁠
Plump and firm up lips which have lost definition and volume⁠
Correct lip unevenness and asymmetry⁠
Here at VIVA Skin Clinics our focus is on balance, proportions and natural results. The same can be said for lips. We believe lips can be full and plump without looking obviously 'done' – we aren't 'duck lip' advocates here! Filling the lips is an art. At VIVA, we use hyaluronic acid dermal fillers (by Juvederm) to gently and naturally add volume to the lips, and surrounding area creating a natural fullness and enhanced shape and structure.
How long do lip fillers last?
Before finding out how you can prolong the life of your lip fillers, it's important to understand how long they're likely to last naturally. Dermal fillers won't give you a permanently plumped pout; instead, you can expect results to last for between 6-9 months. This will vary from person to person as everyone's metabolism is different!
How to make lip fillers last longer
Here are some of our top-tips on how to keep lip filler results as long-lasting as possible…
Keep out of the sun
Exposure to UV rays breaks down certain types of filler, causing your body to absorb them faster than desired and reduce the longevity of your fillers. Therefore, we recommend keeping your lips topped up with an SPF lip balm everyday, avoid the sun during its peak hours and keep the face covered with a hat. This will also help prevent ageing in the long run.
Follow aftercare
It is important to listen to our aftercare advice, post-treatment. After a lip filler treatment you should:
Apply ice to treated area
Stay hydrated – drink plenty of water
Avoid strenuous exercise and extreme hot temperatures for 48 hours post treatment
Avoid processed foods or fast foods
Don't partake in heavy activity or exercise for 48 hours post treatment
Avoid blood-thinning medications, including aspirin and ibuprofen (unless prescribed by your medical practitioner then please continue with these)
Avoid smoking and smoke exposure
Limit stress levels
The higher your stress levels, the higher your cortisol levels. High cortisol levels will encourage your body to break down your fillers. Of course, stress is part of everyone's life and can sometimes not be avoided, however try to minimise your stress to enhance your filler lifespan. Deal with stress by moving your body daily and putting self-care at the top of your to-do list every day.
Do a sensible amount of exercise
We all know that staying fit and in shape by doing exercise is one of the best things we can do for our physical and mental well-being, but did you know that overdoing it can lead to overtraining, and also a significantly faster metabolism? This means your body will break down the fillers at a faster pace.
This is not us suggesting that you stop exercising, this is just something to note for particularly active individuals who may require slightly more regular filler touch-ups than average. If you want to focus on keeping your lip fillers lasting as long as possible, part-take in low-impact activities.
Eat healthily
Junk foods (ones with high levels of saturated fat and refined sugars) cause internal inflammation and swelling in our body which will then encourage the breakdown of your lip fillers. Eating a diet of healthy foods rich in vitamins, nutrients and healthy fats, such as fruits, vegetables, nuts, seeds and grains, will help your body stay healthy and decrease the breakdown of your lip fillers.
Research your filler
It is essential to choose your filler according to your desired aesthetic and lifestyle. Higher quality fillers such as Juvederm HA fillers have a longer lifespan and also create a much better result.
Schedule maintenance treatments
Regular appointments are the best way to maintain your desired look and keep your lip filler looking fresh. Getting a top-up every 4-6 months is the best, most reliable way of getting the results you want from your fillers.
Choose a skilled injector
The best way to lengthen time between appointments is to choose a medically trained, experienced injector. Appropriate dosing and precise injections lead to longer-lasting results. Yes, a highly experienced injector may cost you to visit, but it will pay for itself in results you love and less frequent touch-up visits.
You can find our injectors results here.
Be gentle
This is particularly important in the days and weeks following your initial treatment, where filler is settling. Try to avoid facials with heavy pressure or putting too much pressure on your lips after treatment – that even means kissing!
Stay hydrated
Keeping hydrated helps maintain your injections. In addition to drinking lots of water, hydrate your skin with products that are ultra-hydrating to reduce inflammation and slow the process with which your body breaks down your injectables.
Lip filler at VIVA Skin Clinics
At VIVA, we specialise in natural lip filler results. Our wonderful team of VIVA Associates treat lips day in and day out and produce desirable results every day! Here you can check them out: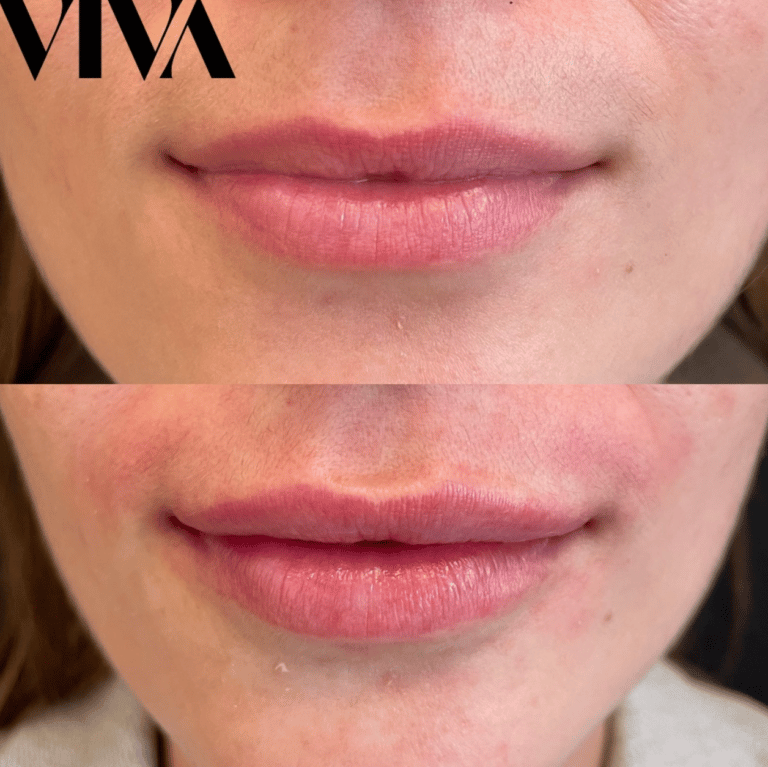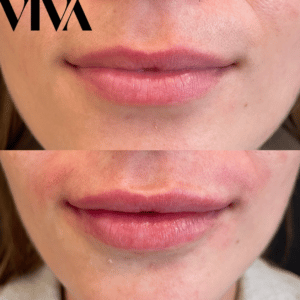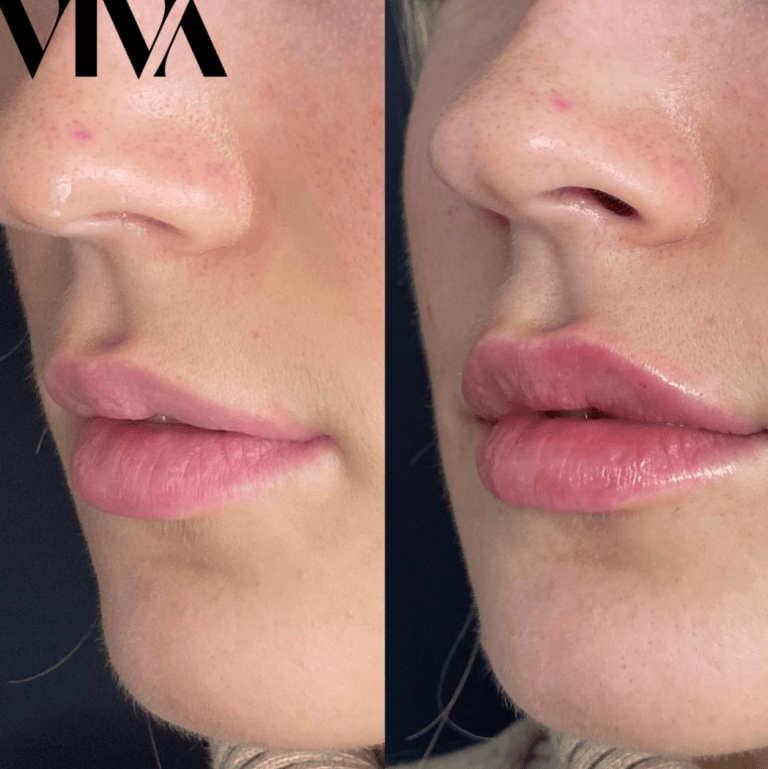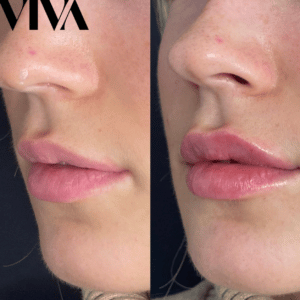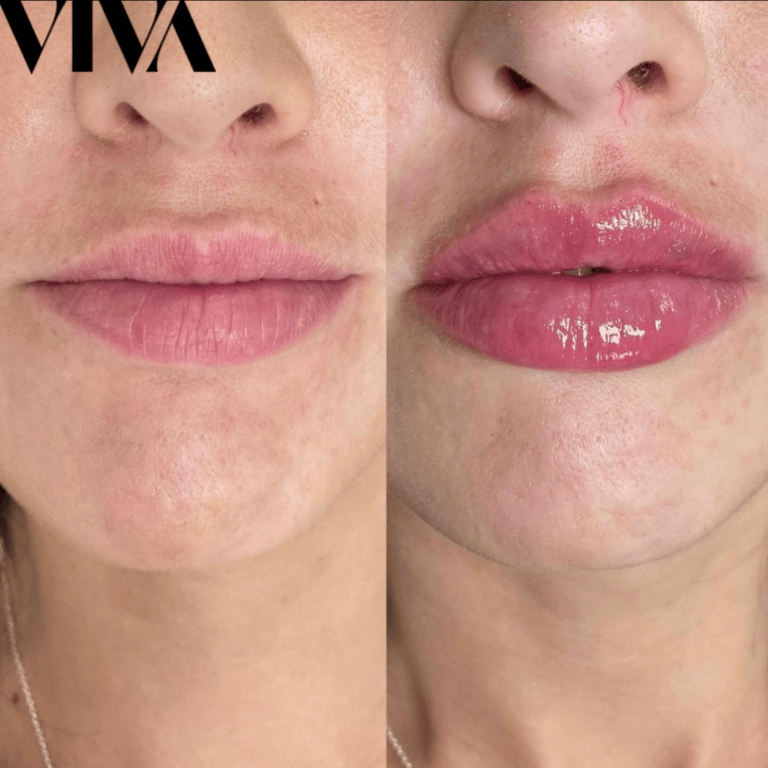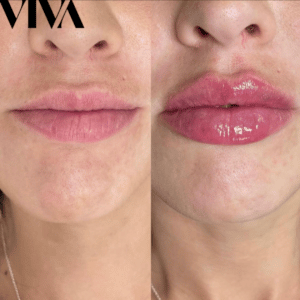 Want to see more? Check out the VIVA Skin Clinics Instagram page.
Interested in booking in for a lip filler treatment with us? Use our handy online booking platform. You can also find his price list on our website.