Do cheek fillers lift jowls?
Cheek Filler is an injectable treatment that aims to restore lost volume to the area surrounding the cheekbone. The treatment can also lift the cheeks, giving a more contoured look to the face.
With ageing, comes the reduction of fat pads, bone mass and muscle loss, meaning that the skin on the lower face can start to sag, and jowls can form. In addition, the face can take on a squarer appearance, which is often a less desirable facial shape.
Fortunately, from VIVA's clinics in London and Kent, we can carry out lifting and contouring with injectable dermal fillers. 
What does cheek fillers do?
The application of dermal fillers to this area will not only enhance the facial volume lost due to ageing but will also smooth out fine lines and wrinkles gained by the ageing process, giving a fresher, more youthful appearance to the face. 
Not just used as an anti-ageing treatment, cheek fillers can also be used to help bring a more defined structure to the face, creating a contoured face and a more prominent cheekbone structure.
Can cheek fillers lift the lower face?
The wonderful thing about cheek fillers is that they bring an instant lift to the lower face and a more youthful, refreshed, and natural-looking rejuvenation without having to go 'under the knife'.
By adding volume to the cheek area and contouring the shape of your cheek, you can visibly lift your cheekbones and the lower face while filling out fine lines and wrinkles in the process. However, if a patient is experiencing excessive sagging and 'jowls', jawline filler will most likely be recommended too. 
How much does it cost for cheek fillers cost? 
At VIVA, we charge per ml, therefore this will be discussed in your consultation.
Dr. Rupert: £450 for the first ml, then £400 for each ml thereafter.
VIVA Associate: £385 for the first ml, then £350 for each ml thereafter.
What will I look like after cheek filler treatment?
Have a look at an example of a cheek filler treatment at VIVA below: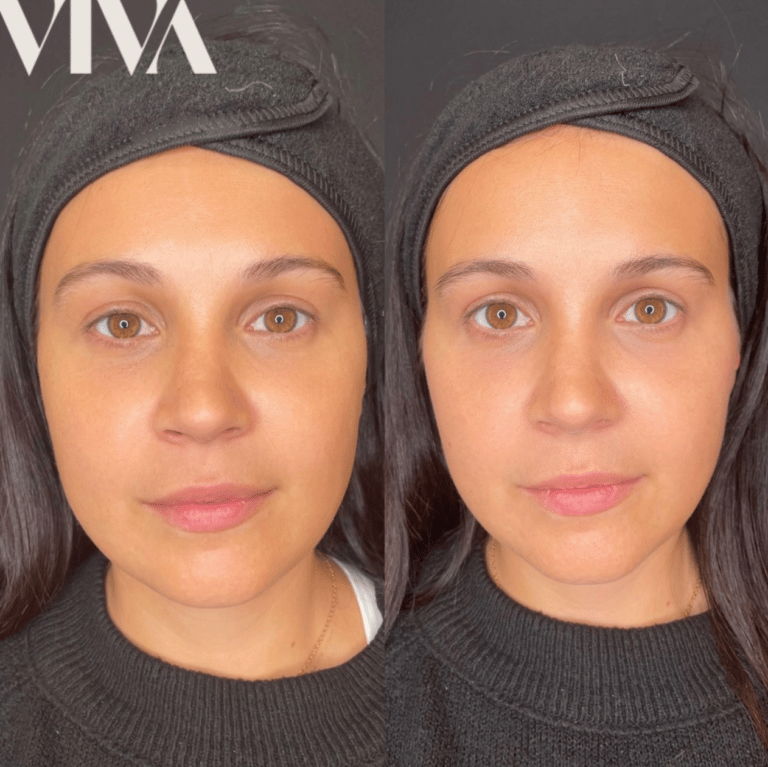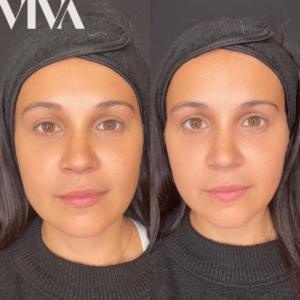 As all our dermal filler treatments are completely individual to each client, the amount of product required, and exact cost will be discussed during your consultation.
If you are interested in our cheek filler treatment and would like to discuss your bespoke treatment plan. Please note you will need a full-face consultation before any treatment. To book in with us click here