Over time, the volume in the face moves forward and down and the cheeks begin to lose their shape. Strategically injecting dermal filler into the midface works beautifully to restore this volume and lift, whilst refreshing the overall complexion for a youthful glow. So how Cheek Fillers work and how much will they cost?
What can I expect from a VIVA cheek enhancement?
At VIVA, we use Juvederm VOLUMA to effectively 'fill out' the cheek area. This can work to rebuild and redefine some of the volume and shape that has been lost over time and lift the skin for a fresher, more youthful appearance. Addressing this area also works to enhance the natural contours of the face and can even help to reduce the appearance of the tear troughs.
Juvedem VOLUMA sits beautifully under the skin and is perfect for achieving effective yet subtle results, whilst being one of the safest, most rigorously tested products around. In clinic you can expect to discuss your treatment plan in detail with one of our experts. Anaesthetic cream will then be applied for your comfort and the procedure itself will be quick and fuss free. Whilst you may experience a small amount of bruising and swelling, you will be able to see results immediately and what's more, you can expect them to last 9-12 months.
Can cheek filler be combined with other treatments?
We love treatment combos at VIVA and cheek enhancements can be combined with a number of procedures for balanced, harmonious results. For instance, temple filler can complement the added volume in the cheeks wonderfully, further enhancing that contoured finish. Likewise, tear trough filler is a great option for further reducing the appearance of under eye hollowness and dark circles in combination with a subtle cheek lift.
Are procedures bespoke?
Every procedure at VIVA is designed around you are your desired results, for a truly bespoke experience. Each and every client's needs are different so the areas addressed and the amount of product needed will vary from person to person. That's why we conduct thorough virtual consultations before any injections are carried out. This is your opportunity to discuss what you hope to achieve, ask any questions you may have and develop your individual treatment plan.
How much do cheek fillers cost?
Dr. Rupert: £400 for the first ml, then £350 for each ml thereafter.
VIVA Associate: £350 for the first ml, then £325 for each ml thereafter.
What will I look like?
Have a look at an example of a cheek filler treatment at VIVA below: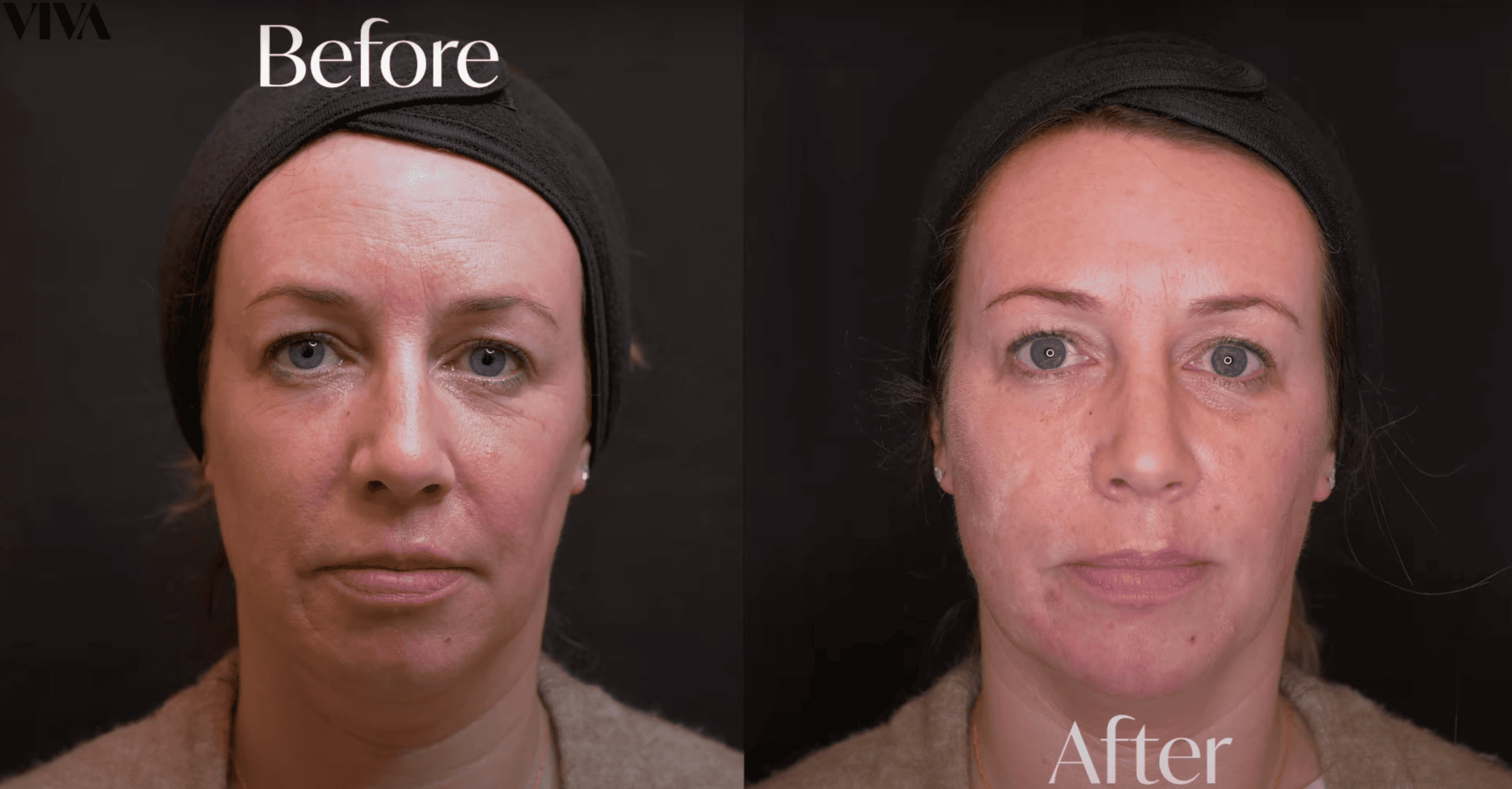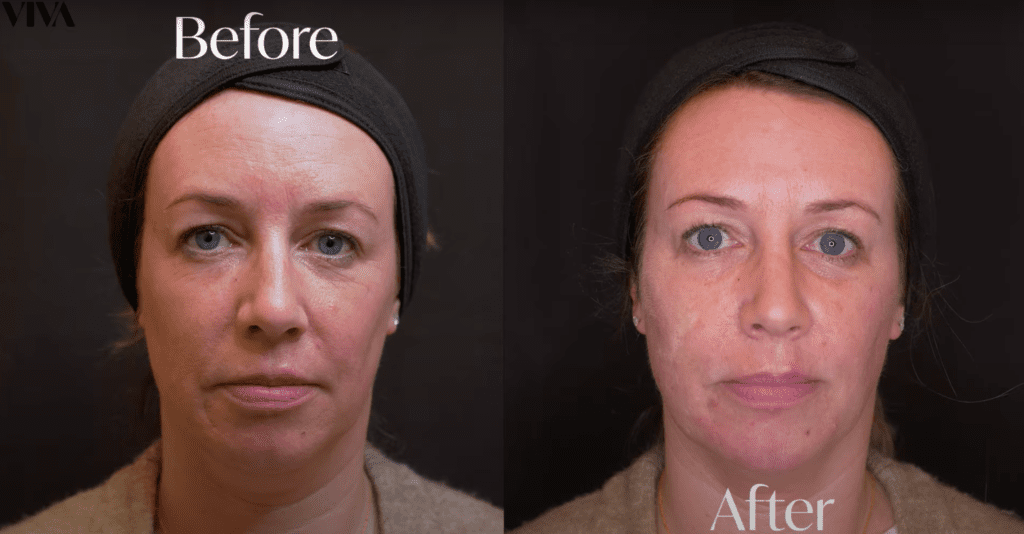 As all of our dermal filler treatment are completely individual to each client, the amount of product required and exact cost will be discussed during your consultation.
If you are interested in our cheek filler treatment and would like to discuss your bespoke treatment plan, why not schedule a one-to-one virtual consultation TODAY? The easiest way to book is via our handy bookings portal. Alternatively, please call 02037 332199 or email [email protected] to speak to one of our friendly team.