How does a Non-Surgical Rhinoplasty work?

We use HA based Juvederm dermal fillers from the VCROSS range. This versatile injectable treatment can be used to add volume, lift and definition. Our Non-Surgical Rhinoplasty treatment involves using a thin needle to strategically inject small amounts of product into the nose which can then be moulded to address shape, improve symmetry, smooth a bump or slightly lift the tip. The treatment itself takes as little as 5 minutes to complete and involves little to no down time with results lasting 6-9 months.
Correcting Assymetry

When we treat the nose, it's important that we consider the full 180-degree view rather than just from a straight on perspective, and the way we see the nose depends heavily on the way the light hits the surface. With this in mind we can inject small amounts of filler to 'fill' any slight indents and cause light to hit the nose in a straight line and improve that symmetry from every angle.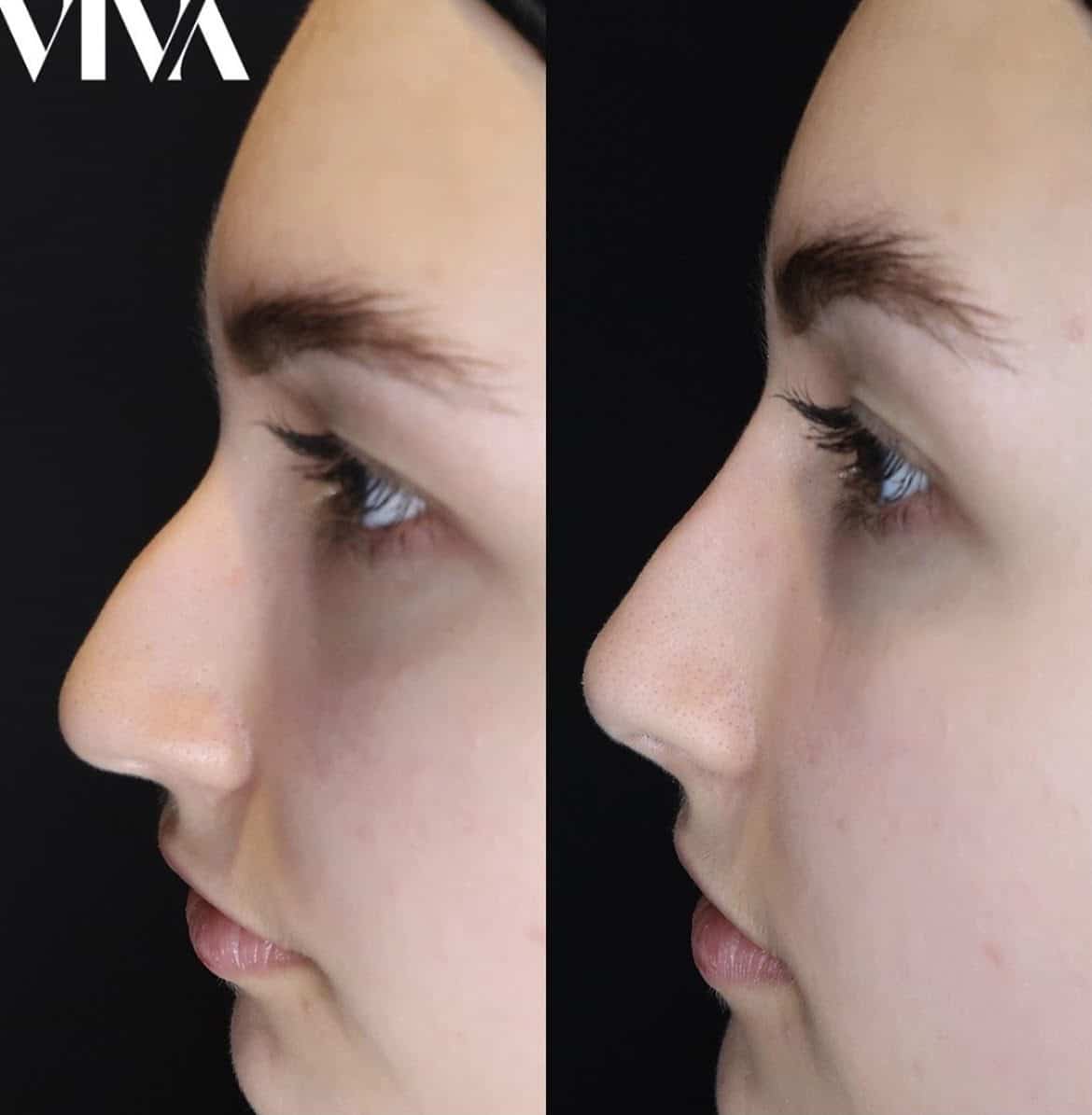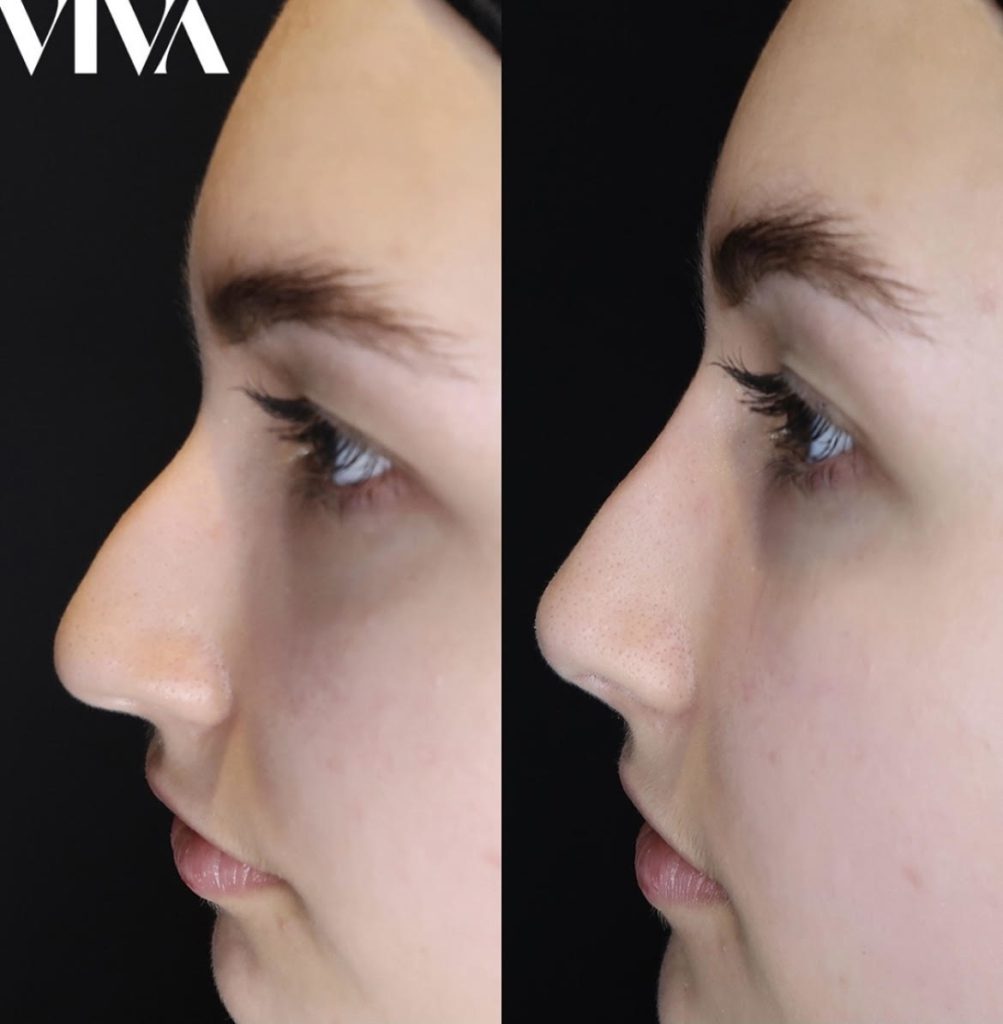 Smoothing a dorsal hump

A slight bump in the nose is a very common concern. Product can be added to smooth the dorsal hump so it appears straighter without creating an unnatural look. Many first-time patients worry that adding product in this way will cause the nose to look bigger but by using the correct type and amount of product along with the correct injecting technique, we can create the illusion of masking a bump without this happening.
The perfect angle between the nose and tip is said to be around 120-degrees for a female. With this in mind, we can use subtle amounts of Juvederm dermal filler slightly lift the tip of the nose for a more refined, feminine finish. Adding product to this area can also work beautifully to improve shape and definition.
How much does a Non-Surgical Rhinoplasty cost?

Our nose treatments using dermal fillers are priced at £400 and are carried out by VIVA Director and Lead Practitioner, Dr. Rupert. Your individual treatment plan will be developed during your 1-1 virtual consultation.