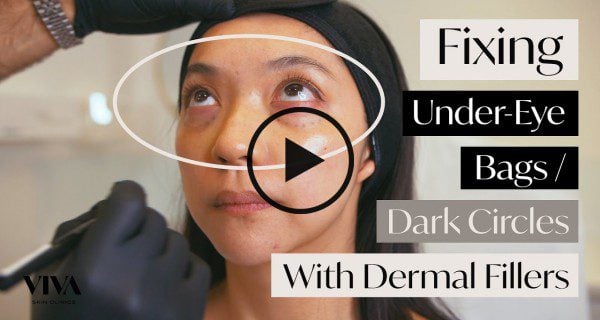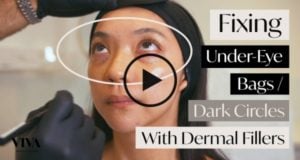 The hustle and bustle of modern day life can leave us all feeling and looking a little worn out. Tired eye bags, puffy dark circles and eye wrinkles are things that many of us suffer from and often struggle to combat. If this sounds like you, Viva Skin Clinics' Tear Trough dermal filler treatment may offer the perfect solution. You may feel skeptical about the results of this procedure and you would be forgiven for assuming the only real answer to your under eye woes is costly surgery, but look no further and read on to find out more about this revolutionary treatment which will cost you a mere fraction of the price:
How does it work?
Dermal filler is injected underneath the muscle around the under eye area and plumps the skin from underneath. This tightens the skin and works to smooth out unwanted lines resulting in greatly reduced bags and hollowness. This is a quick, effective and relatively pain-free procedure and produces effective results lasting 9-12 months.
Why chose Viva Skin Clinics?
Here at Viva Skin Clinics, we offer a one to one consultation with one of our doctors before any treatment, giving you the chance to talk through your individual desired results. We also reduce your recovery time and post treatment swelling by using just 2 injection points when performing tear trough filler treatment. Dr Rupert states: "I use an advanced micro-cannula technique to reduce the number of injections required, which minimised bruising and swelling." 
Interested?
If you are interested in receiving tear trough filler treatment with Viva Skin Clinics, we would be delighted to welcome you to one of our clinics for a one to one consultation with a doctor to discuss how this treatment will benefit you. 
To book a consultation regarding a tear trough filler treatment, call Viva Skin Clinics today on 02037 332199.