Lip filler is a brilliant treatment for subtly enhancing the volume and shape of lips. Lip Fillers work by restoring lost volume and hydration to the lips by injecting Hyaluronic Acid (HA) into the lips. One of the best things about lip filler treatments is that the procedure is quick, 30-45 minutes and the effects of lip filler can last up to 9 months depending on the filler brand used.
A common question after treatment is 'how should I look after lip filler results?'
Here's some lip filler aftercare tips:
Avoid alcohol for at least 24 hours after lip filler. Alcohol can thin the blood, making bruising and swelling worse.
Avoid strenuous exercise for 24-48 hours.
Go makeup free for 24 hours following treatment. It's important to keep the treated area as clean as possible to avoid infection.
Apply arnica cream. This can help speed up the recovery process and can provide relief from muscle soreness.
Use an ice pack to reduce swelling.
Drink plenty of water.
Be gentle with your lips – avoid massaging your lips, applying pressure and kissing for the first 24 hours.
Avoid heat related environments such as saunas, spas, hot tubs, hot baths and showers for 48 hours.
Wait 48 hours before flying! Cabin pressure changes can make side effects worse.
Allow 2-4 weeks between your treatment and any important events. We recommend allowing 4 weeks for special occasions such as weddings.
Your practitioner should explain aftercare in the treatment room, however if you want to revisit you can download VIVA Skin Clinics handy lip filler aftercare guide here. This is a brilliant guide to help you understand how to look after lip filler.
In addition to being aware of how to follow aftercare, you should also be aware of what to expect after treatment, such as short-term side effects and more serious ones (however, very uncommon).
What are the short-term effects of lip filler?
As mentioned, lip fillers are known for being relatively quick, non-surgical treatments with little downtime. Dermal fillers should only ever be injected by a medical injector with relevant qualifications and enough experience. If you choose your injector carefully, more serious side effects are extremely unlikely but common reactions include:
Bruising
Swelling
Redness
Tenderness
These are all completely normal side effects of lip filler and should subside within 2 weeks. Ensure you look after your lip filler using our aftercare guide and you will have nothing to worry about.
How to reduce swelling after lip filler:
As lips are very sensitive, common side effects such as swelling can take up to 2 weeks to subside. Swelling is usually at its worst the first 2 days after injections, and you may feel like your lips are too big. It's normal to feel like this but trust the process. In the meantime, there are a few things you can do to speed up the healing process:
Apply arnica cream.
Use an ice pack to reduce swelling.
Avoid alcohol for 24 hours.
Avoid blood thinning medications such as ibuprofen and aspirin – take paracetamol if it hurts!
Try not to touch your lips and keep the area clean and makeup free.
How can I avoid more serious side effects after lip filler?
Sadly, if not administered correctly, injectable procedures such as lip fillers have the potential to be very dangerous and can cause side effects such as skin necrosis and vascular occlusion. These cases are very rare and mostly down to a practitioner's lack of experience and knowledge, poor placement of filler and overfilling. However, there are steps which you can take to reduce your risk of serious side effects:
Choose a medical professional as your injector and always check their credentials and qualifications.
Ensure your practitioner has experience performing the specific treatment you wish to have.
Have a consultation! Consultations are so important as they give your injector chance to assess your face and put together an individual treatment plan. It's also an opportunity for you to ask questions.
Answer your medical history and lifestyle questions as accurately and honestly as possible.
VIVA Skin Clinics is the UK's leading skin clinic specialising in natural dermal filler, anti-wrinkle injections and science-based skincare. With a science based and results orientated mindset, they offer natural dermal filler treatments, anti-wrinkle injections and skin health to give patients a new sense of confidence.
Why you should choose VIVA for lip filler:
As patient safety and natural results are most important, VIVA only use premium FDA approved products for all lip filler procedures, such as Juvederm Vycross dermal fillers.
You will receive expert lip filler aftercare advice meaning you can feel confident enough to look after lip filler results.
All lip filler procedures are performed by licensed medical injectors that are either a practicing doctor, dentist or nurse.
VIVA is a dermal filler specialist clinic, proudly treating over 1,000 patients a year.
VIVA is a trusted Cosmetic Clinic for 10+ Years. They have been operating since 2012 specialising in only filler procedures.
VIVA offers lip fillers in both London and Kent Clinics starting at £280 for .5ml
VIVA Skin Clinics lip filler results: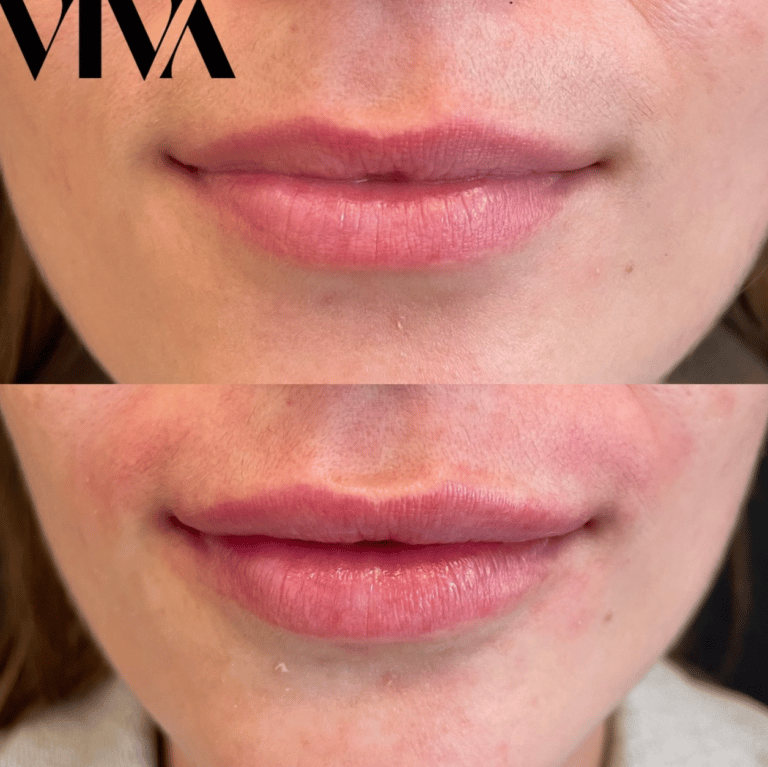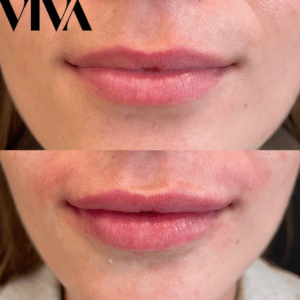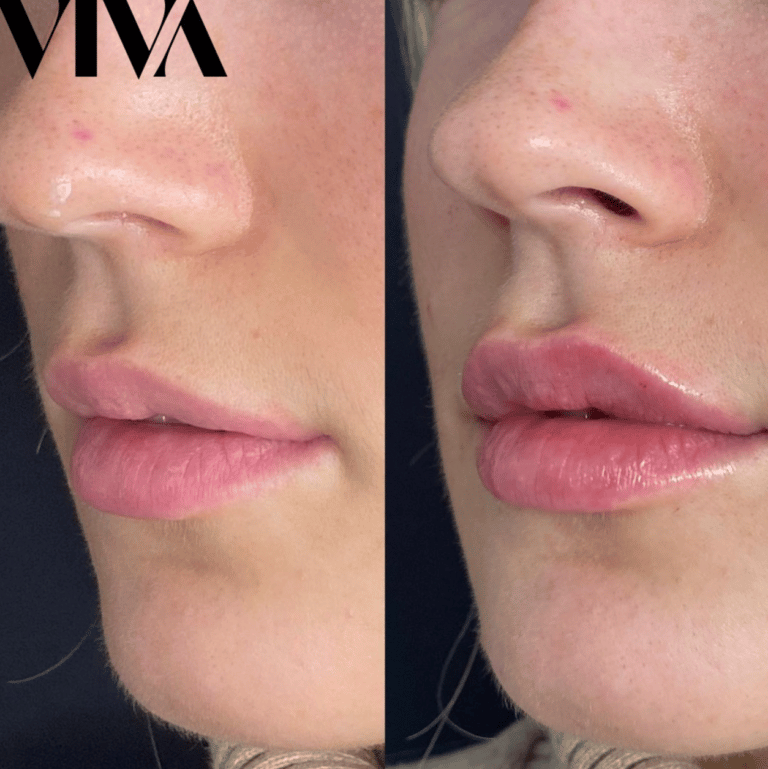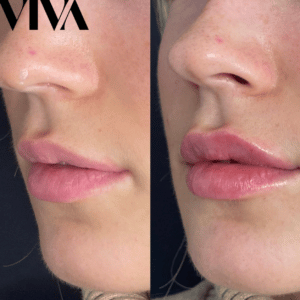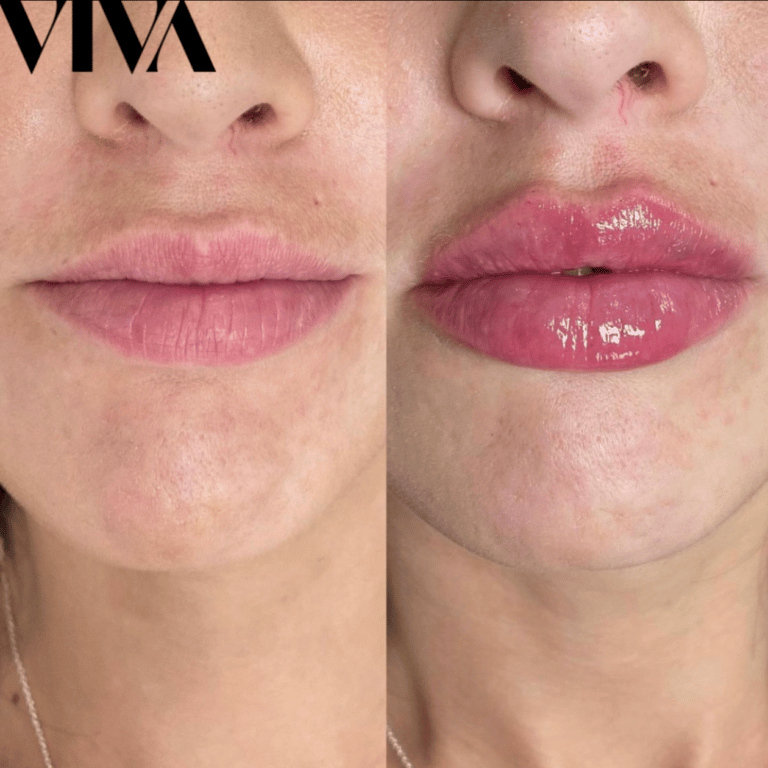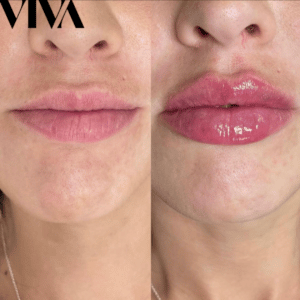 Book a free consultation at VIVA Skin Clinics here.