A non-surgical facelift, available in Chelsea through the leading local clinic, Viva Skin Clinics, is a superb way to address multiple signs of ageing.
The non surgical facelift is perfect for those who want to improve their facial appearance, redressing some of the signs of ageing, but do not want the great expense, invasive nature or lengthy recovery that full surgery would bring.
Non-surgical options are increasingly popular – they produce profound change, but without downsides.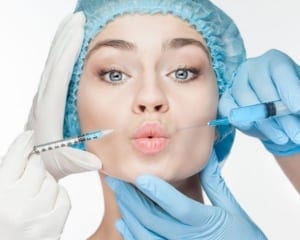 A quick series of treatments can literally knock years off you – and the results may last longer than you would expect too.
Viva are one of London's top experts in these non surgical, minimally invasive treatments, with universally positive feedback from verified reviewers.
In this page, we will detail what a non-surgical facelift entails and answer all the common questions related to his option.
We will also talk a little about our services at Viva and why we are the go-to choice for so many in west London.
What is a non-surgical facelift?
A non-surgical facelift, as the name implies, is an option that is akin to a facelift, yet does not require surgery.
How can this be possible?
The answer lies in the modern facial aesthetic treatments that are now available – dermal fillers of the highest quality, including specialist options for parts of the face such as the lips.
There are other treatments to address different parts of ageing – for instance, Botox for lines on the forehead, or skin tightening treatments and peels to improve the overall hue of your complexion.
The range of treatments and precise blend will vary patient by patient – after all, we are all different.
However, the unifying theme is that we all experience similar signs of ageing, and there are superb options to treat all of these.
What Does a Non-Surgical Facelift Comprise?
The key element of the non-surgical facelift is undoubtedly fillers.
High quality fillers, especially Juvederm as used at Viva, are a simply wonderful treatment. They incorporate hyaluronic acid, a substance that occurs naturally in the body, and use this to stimulate collagen and elastin creation.
This in turn volumises the skin, adds renewed firmness and undoes so many of those signs of ageing.
When applied with skill the results are natural looking, without that clear look of 'work having been done'.
We use our own 8 point facelift, this is made up of a series of dermal filler injections that are strategically placed to reapply volume, smooth lines and wrinkles. It is also to lift and tighten and generally leaves you looking fabulous!
However, every patient is an individual and we will discuss the best options in a detailed consultation. It might be that Botox can be used alongside fillers to address other signs of ageing, such as peels, skin tightening and other treatments.
Non Surgical Facelift Results
It is easy to talk of profound change, but words are not the best way of describing the results from these treatments.
Instead, we would rather point you to our reviews – universally positive and demonstrating the level of satisfaction patients have with treatments received.
You can also see before and after photos on our main treatment page.
A video is also available on the page linked to above.
FAQs for non surgical facelift
Is it safe? 
Non surgical treatments are typically safe, but much depends both on the quality of treatment used and the expertise of the practitioner.
With a non surgical facelift, we only use the highest quality of fillers, these with FDA approval. We are run by Doctor Rupert who has huge experience in facial anatomy and has extensive training.
It is worth noting that non-surgical procedures are somewhat under regulated and almost anyone can establish themselves as a practitioner. We would question whether it is wise to let just anyone perform injections into parts of your face.
Please ensure you choose doctor-led clinics.
What results can be achieved?
The results achievable produce real change and enhanced appearance.
The obvious benefit is to appearance, but this can also do so much to bolster confidence and self esteem. We all like to look our best and signs of ageing can be a cause for concern.
It is genuinely wonderful to see the impact these non-surgical facelifts can have – to confidence every bit as much as appearance. Patients are able to walk with their head higher, portraying the very best version of themselves.
Although results are not permanent, they can last beyond a year and need only a repeat process to then maintain the change.
Is it painful?
The process may have mild discomfort but this passes quickly and can be reduced through the use of a mild numbing cream.
After treatment, there can be some mild swelling, but this will typically pass inside a couple of days at most.
Your wellbeing is our primary concern and so we will hold follow-up appointments as required and ensure you respond as expected to treatments. Your full medical history will be factored into any treatment recommendations.
About Viva Skin Clinics
VIVA Skin Clinics is a leading luxury aesthetics practice. Independent in more ways than one, our ethos is simple: we work to boost confidence and subtly enhance natural beauty with a select number of treatments and our signature techniques.
Our bespoke treatment menu has been created to improve emotional wellbeing by combatting the stressful effects of a busy lifestyle.
From subtle enhancements to personalised treatment programs, our medical doctors and aesthetic artists are dedicated to helping you to channel your most confident self and feel happier, healthier and more comfortable with the skin you're in.
Contact us online or by calling 02037 332199. Remote, video consultations are available.