Dermal fillers are a brilliant way to subtly shape and plump lips for months at a time. What's best is that the results will feel and look natural so that no-one can tell that you've had 'work' done. The procedure is non-invasive, isn't permanent and not overly expensive.
However, what concerns a lot of people when it comes to lip filler treatment is the possibility of getting "duck lips" as a result. There are lots of horror stories on social media of patients with botched lip treatments that look like they could burst, so it is totally understandable that people are concerned about this outcome.
The good news however is that duck lips aren't as common as you think, and it's pretty easy to avoid them. Here's what you need to know.
Lip Fillers
Dermal fillers are the best option for augmenting your lips. These injectables are only temporary, but they offer the most natural look and feel, combined with a convenient, safe, and accessible treatment. Patients can have the treatment done in under an hour and only experience swelling and side effects for 1-2 weeks afterwards.
At VIVA Skin Clinics, we use hyaluronic acid dermal fillers (by Juvederm) to gently and naturally add volume to the lips, and surrounding areas, creating a natural fullness and enhanced shape and structure.
5 Causes of Duck Lips
There are a number of causes of duck lips. These include:
Initial swelling
It is common for lip fillers to swell post treatment. Lips can look double in size for 24 hours and then a week later simply look subtly enhanced, therefore it is important to note that sometimes the 'duck lips' look can only be temporary. The swelling is a common reaction to the "trauma" created by the injections of the needles into the skin and the body reacting to having "foreign" material injected, even if those substances are primarily natural like hyaluronic acid.
Too much filler has been injected
Whether it is because the client has requested a lot of filler or the practitioner over-filled, this is a common cause. At VIVA we recommend starting with 0.5ml and after the initial swelling has gone down, top-up if a more plump look is desired.
Lip filler migration
This is also due to too much filler being injected and then it migrating into other areas where the filler isn't intended to be. This often means filler can migrate upwards towards the nose and cause a 'shelf' look.
The patient had an allergic reaction
This is less common but certainly possible. Some people may have an allergic reaction or simply react by swelling more than usual. This typically resolves within a week without intervention but should be evaluated by your medical practitioner. If the patient has had concerning allergic reaction, the filler should be dissolved by a medical professional. This is why it is very important to visit a medical clinic for this treatment.
Poor injection technique
The patient may have been overfilled in some areas of the lips and filler hasn't been spread properly, giving a 'sausage' effect.
How to avoid duck lips
There are a number of ways to avoid getting 'duck lips'.
Choose a reputable practitioner
Choosing a medically trained practitioner with lots of experience and vast knowledge of facial anatomy will ensure that your filler won't spread or migrate to another area of your body. They will also know not to overfill lips and will recommend the right amount of filler to give you a natural result. Furthermore, look at their before & after results – if they don't have any on show, this probably means they aren't very experienced and might give you a botched result.
Ensure that an appropriate amount of filler is applied to the lips
Duck lips are a result of lips being overfilled with filler and it moving into other areas. At VIVA Skin Clinics, we normally recommend starting with 0.5ml of dermal filler in the first session as this prevents the lips from being over-filled.
Use trusted brands
When seeking out lip filler treatment, it's best to select a practitioner that relies on a particular reputable brand. At VIVA Skin Clinics we use Juvéderm by Allergan – one of the safest and most renowned brands.
Follow aftercare instructions
Migration can sometimes occur if you ignore the practitioner's aftercare instructions. The administration of dermal fillers can be a delicate process and therefore we rely on you to do what you can to ensure that fillers heal as they are supposed to.
Natural lip filler results at VIVA
Here at VIVA Skin Clinics our focus is on balance, proportions and natural results. The same can be said for lips. Whilst we appreciate a luscious pout, we believe lips can be full and plump without looking obviously 'done'.
Filling the lips is an art. At VIVA Skin Clinics, we use hyaluronic acid dermal fillers to gently and naturally add volume to the lips, and surrounding area creating a natural fullness and enhanced shape and structure.
Using lip fillers following a full facial assessment, we can not only increase volume, but restore balance and proportion to the face, even out any lip asymmetry and help smooth smokers lines leaving the lips looking fresh and youthful.
Check out some of our natural lip filler results here: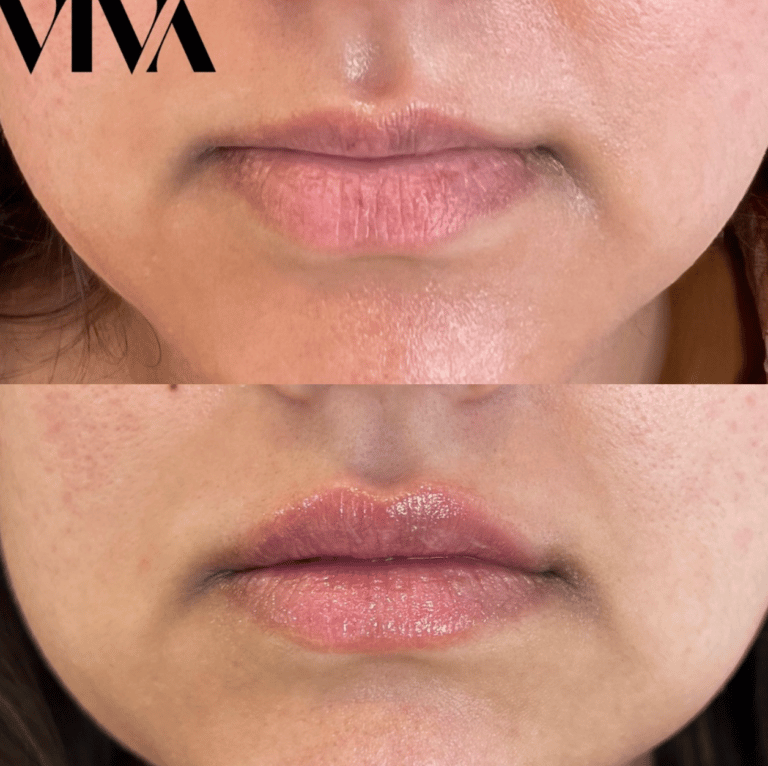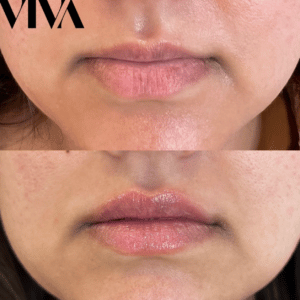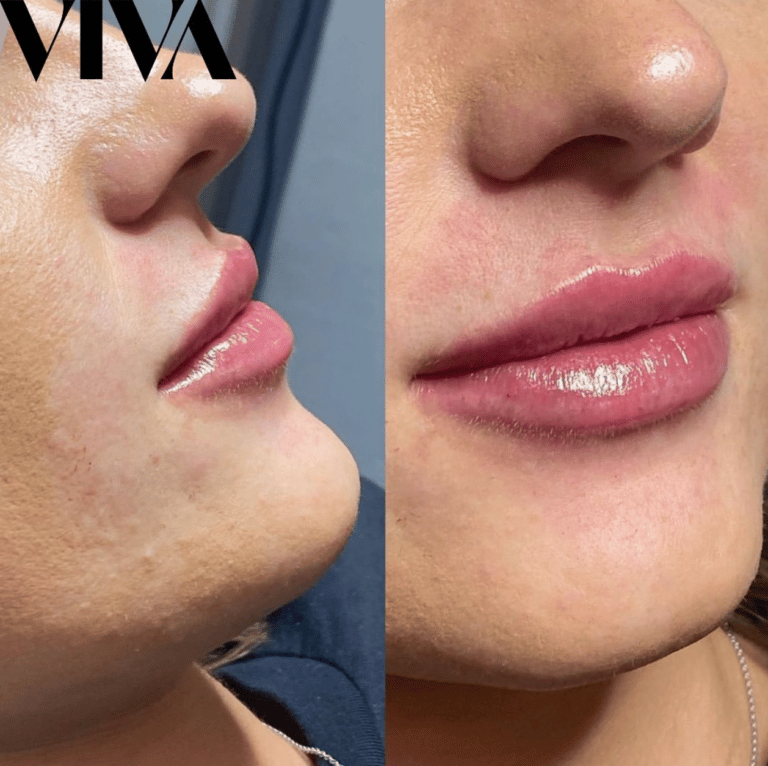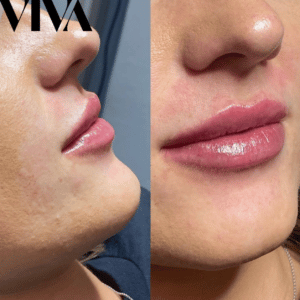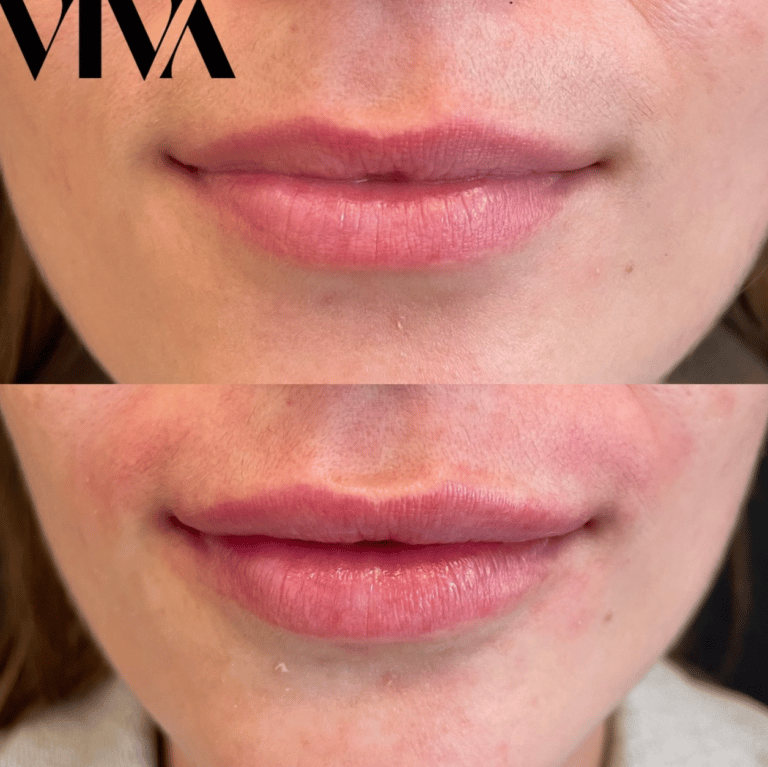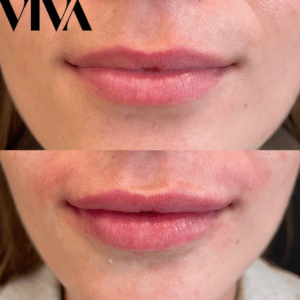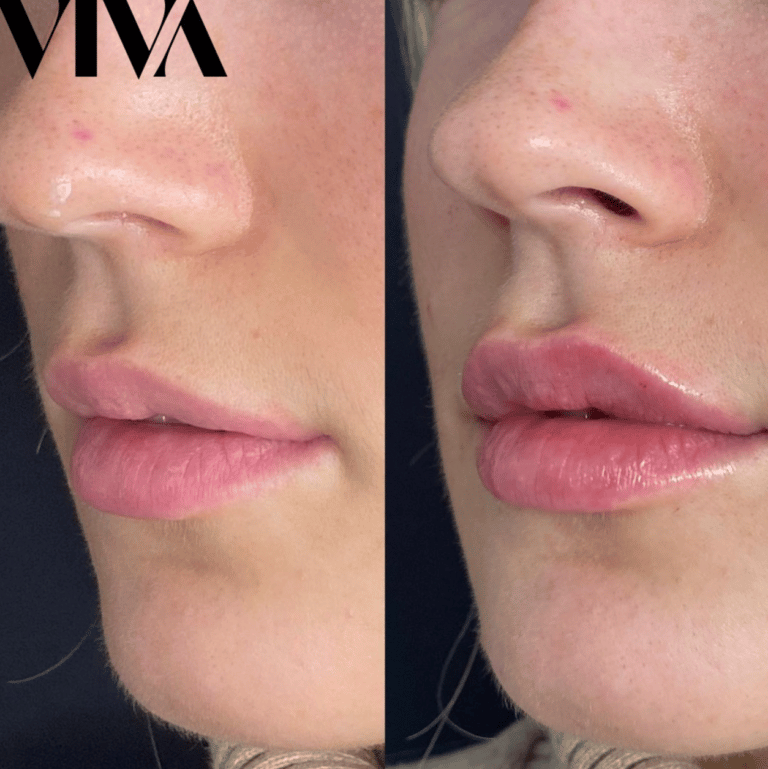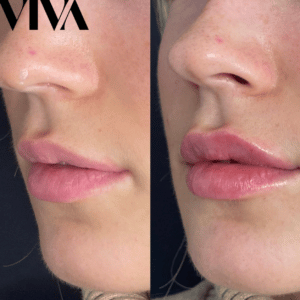 Want to see more? Check out the VIVA Skin Clinics Instagram page.
Interested in booking in for a lip filler treatment with us? Use our handy online booking platform. You can also find his price list on our website.