What is a non-surgical facelift?
A Non-surgical facelift is the more popular alternative to its surgical sister due to its non-invasive nature, little to no downtime and immediate results. The treatment is designed to reduce fine lines and wrinkles and add volume in all areas of the face impacted by ageing. The overall effect is to deliver a refreshed, rejuvenated facial appearance.
Dermal fillers are the most versatile of products and at VIVA Skin Clinics we are proud to be able to share the joy of dramatic results with our patients who are looking for full facial rejuvenation. The Non-Surgical facelift is made, more commonly referred to as the 7-point shape at VIVA Skin Clinics is made up of a series of dermal filler injections strategically applied to restore volume, smooth lines and wrinkles, lift, tighten and structure the skin to leave you looking your absolute best.
Still not sure what a Non-Surgical Facelift entails? Here's an example of the treatment:
Our lovely patient, Surekha, visited VIVA because she wanted a treatment that was going to help her look 'fresher'. What was also important to her was that the results were natural looking. The key here was that the patient wanted to simply look and feel the best version of herself. Dr. Rupert opted for our 7-point shape treatment, targeting the temples, contours, cheeks, nasolabial folds, jawline and chin. Working together in combination, injecting dermal filler into these key anti-ageing points achieved lift and definition. This was a fantastic beautification treatment for our patient which resulted in her looking brighter, younger and refreshed.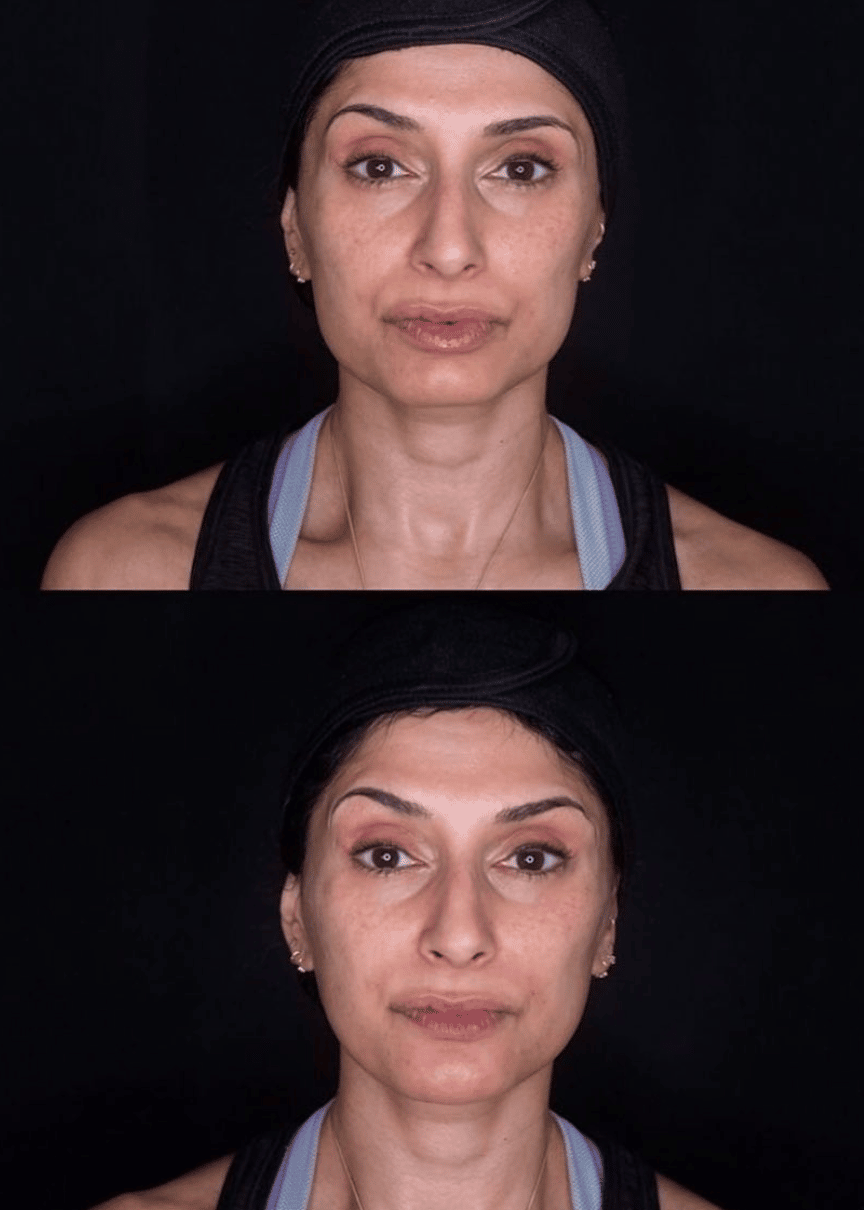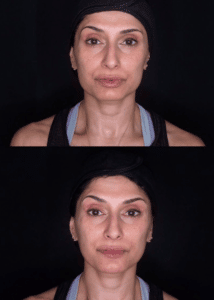 Dr. Rupert used 8ml of dermal filler in total across multiple areas of the face to achieve optimum results for Surekha:
Nose to mouth lines were less visible.

Reduced hollowing in the temple area. 

The eye area looked bright and refreshed. 

Cheekbones lifted.

Improved jawline contours and definition. 

A slight V-shape created at the chin. 
What we love about this treatment is that it is bespoke to each patient's needs, allowing us to create a treatment plan that is truly designed around the patient. This way we always achieve beautiful, natural looking results. You can watch the full treatment in action here.