Fillers Tunbridge Wells & Kent
We love performing dermal filler treatments at our VIVA clinic in Tunbridge Wells, Kent. Fillers sit at the very core of what we do and each and every one of our team members is passionate about the confidence these injectables instill in our wonderful patients. Dermal fillers are incredibly versatile and can be used to treat multiple areas of the face, from plumping the lips with lip filler to smoothing a bump in the nose with dermal filler. If you are looking for a non-surgical way to look and feel the best version of yourself, dermal fillers offer the perfect solution!
Dermal fillers are non-surgical injectable treatments that involve administering a gel-like substance under the skin. The process can work to add volume, restore structure, create definition and effectively 'fill in' fine lines and wrinkles. Fillers have developed somewhat of a bad reputation in the media of late but, when administered by an experienced medical professional, results can be beautiful, natural looking and ultimately achieve the best aesthetic outcomes for patients.
Which filler products do you use at VIVA?
There are a number of different filler products on the market but at VIVA Skin Clinics we choose to use products from the Juvéderm Vycross range. This family of fillers are hyaluronic acid (HA) based and considered some of the safest products around. Each specific product has its own properties which are designed to treat different areas of the face. For example, Juvéderm Volux is a robust, thicker type of filler designed specifically to shape and define the jawline and chin whilst Juvederm Volbella is a light, soft product perfect for adding subtle volume to the lips.
We are experts when it comes to dermal fillers and we love using these incredible procedures to give our patients the confidence boost they deserve. Our Tunbridge Wells clinic is a short walk from the local train station and also within touching distance of The Ivy – perfect for a pre treatment lunch! The clinic itself is beautifully decorated in VIVA's palette of natural, earthy tones, making it an ideal setting to sit back and relax as you wait for your procedure.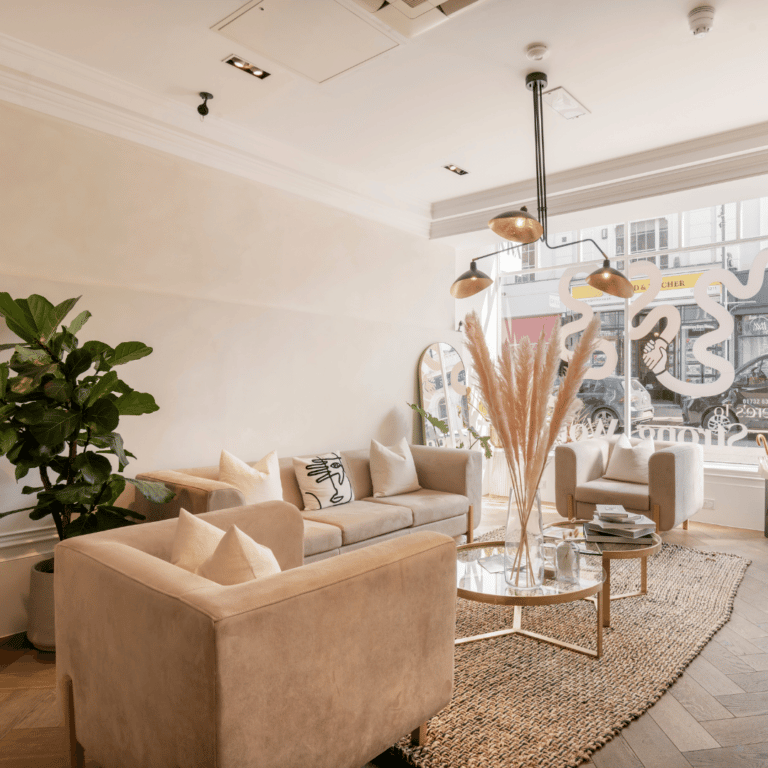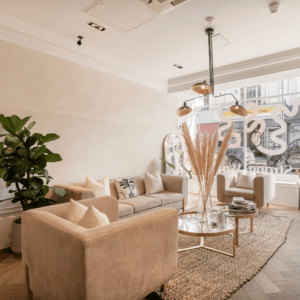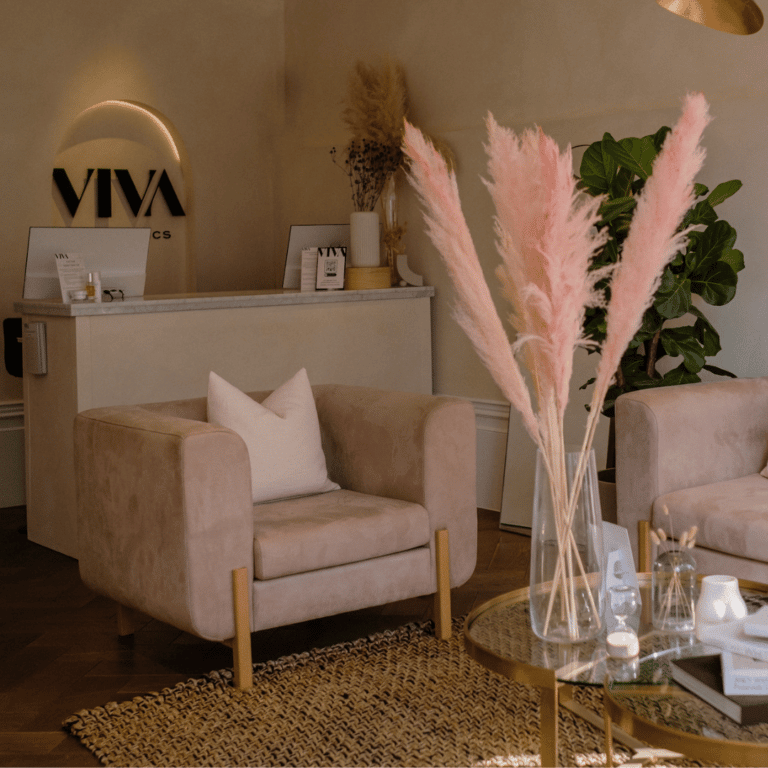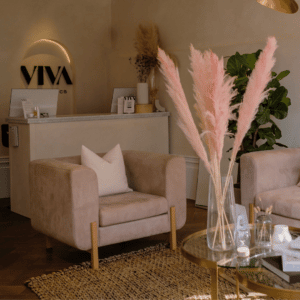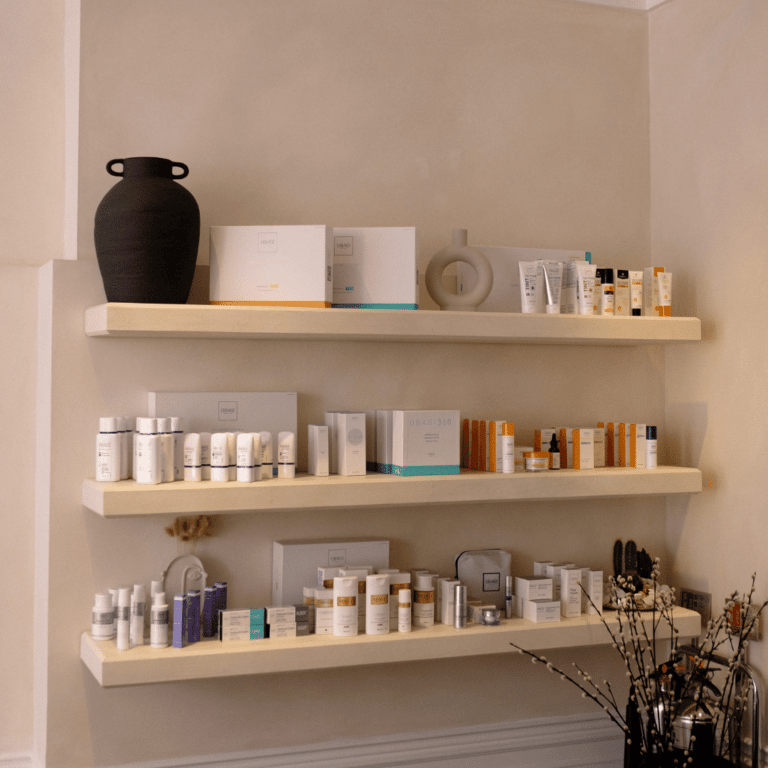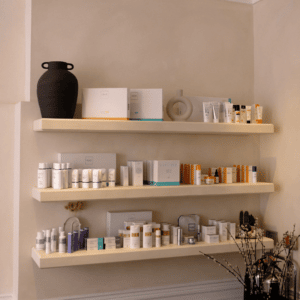 At our Tunbridge Wells practice, we offer a range of fantastic treatments designed to give your skin the attention it deserves. These include anti-wrinkle treatments, medical grade skin care, hydrafacial, profhilo, dermal fillers and more. The filler treatment options we offer include:
At VIVA Skin Clinics we believe that every patient is unique. That's why we take a holistic approach and consider the face as a whole by conducting a full-face consultation with every new patient. This is such an essential part of your treatment journey because it gives you the opportunity to share with us what you want to achieve and us a chance to assess your face holistically.
During the consultation process we will go through your medical history and assess whether treatment is the best course of action for you. We will then assess your face and put together a BESPOKE treatment plan which will include dermal filler, anti-wrinkle treatments and medical skincare recommendations. Your plan is unique to you and designed to achieve your best aesthetic outcomes.
It's not uncommon for treatment plans to recommend using multiple mls of product to treat a number of different areas of the face. This can feel daunting for new patients but we only ever suggest the treatments that will achieve the best outcomes, we never overfill and we always keep results natural looking.
Our Tunbridge Wells, Kent team:
Our Tunbridge Wells clinical team is made up of medical professionals who offer safe, ethical treatments that achieve natural looking results.
Founder and Lead Clinician at VIVA Skin Clinics, Dr. Rupert has been a medical doctor since 2009. In 2012 he founded this industry leading practice to help people to feel confident and empowered in the skin they are in. He specialised in full face dermal filler treatments, strategically administering product to achieve beautiful, youthful and natural looking results.
A registered ICU nurse, Vikki offers a number of treatments including dermal fillers at our Tunbridge Wells practice. She is passionate about delivering a professional service of the highest standard to every one of our patients. She has a natural ability to restore balance to the face, whether it be enhancing features or softening them. Vikki loves performing filler treatments and can often be found adding subtle fullness to patients' lips.
Dermal Filler Q & A
Do I need a consultation? Yes- consultations are a super important part of the treatment journey. If both you and your practitioner are happy to proceed, you are welcome to have treatment in the same session. What's more, they are FREE!
Do filler treatments hurt? A small amount of discomfort is to be expected but we use expert techniques and apply a numbing cream to make the process as painless as possible.
How long will results last? Longevity will vary depending on the area treated, the product used, the amount injected and the patient's metabolism and lifestyle. Generally, we expect results to last 6-12 months. We always recommend maintenance every 6 months to keep results looking fresh.
How much do dermal fillers cost? You can view our full price list here.
Contacting VIVA Tunbridge Wells
Address: 38 High Street, Tunbridge Wells, Kent, TN1 1XF
Email: [email protected]
Phone: 02037 332199
How to book your consultation in Tunbridge Wells
Did you know that all new patients receive a FREE 1-1 consultation?
Book yours today ONLINE or by calling our friendly team on 02037 332199.