Lip fillers are super popular and at VIVA we love performing this transformative procedure. This wonderful dermal filler treatment can work to effectively add volume and fullness to the lips and can also be used to create definition, symmetry and hydration. At VIVA Skin Clinics we use products from the Juvederm VCROSS range exclusively due to the fact that they are high quality, rigorously tested fillers containing hyaluronic acid (HA). HA is found naturally in the human body so this type of filler is considered one of the safest options on the market and is also known for producing seamless, natural looking results. That said, these are injectable treatments and there are certain common side effects to be aware of such as post treatment swelling. One question we get asked a lot is 'how long does swelling last after lip filler?'
Is swelling normal after lip filler?
Swelling, bruising and redness are very common side effects following a lip filler treatment. The lips are sensitive and it is expected for them to develop some tenderness after the trauma of an injectable procedure. Some people are lucky enough to experience no swelling at all but if you do, this is nothing to worry about and will take just a few days to go down.
How long does swelling last following a lip filler treatment?
Swelling will be at its peak in the 1-3 days following lip filler and, in some cases, it can feel like the lips are too big. At this point patients must wait for swelling to subside. In most cases bruising and swelling will start to go down within 5-7 days. To ensure that we allow enough time for everything to settle down, at VIVA Skin Clinics we ask that all patients allow 14 days. After this period of time, you will be able to enjoy your optimum results.
What can I do to reduce the risk of swelling before having a lip filler treatment?
Do your homework to ensure you visit a medically trained professional with ample experience in administering dermal filler procedures. Don't be afraid to check credentials and ask questions during your consultation.

Avoid taking blood thinning medications such as Ibuprofen or Aspirin and stay clear of alcohol for 24 hours prior to your appointment. If you are on prescriptive medication ensure you disclose this to your practitioner. Please do not stop taking medication that you have been prescribed without being told to do so by your doctor.

Taking arnica tablets in the lead up to your appointment can help decrease the risk of bruising and swelling.

Ensure you are confident in your practitioner's abilities and experience before committing to treatment – take your time!
How can I reduce swelling after lip filler?
It's important to remember that common side effects such as swelling are a normal reaction to an injectable treatment. However, there are a few steps you can take to reduce your risk of swelling and to speed up recovery time:
Go makeup free for 24 hours post treatment – keep the area clean to avoid infection.
Avoid alcohol for 48 hours – alcohol can speed up your heart rate and can increase blood flow to the area, in turn worsening swelling and bruising.
Avoid strenuous exercise for 48 hours post treatment – again this increases blood flow and can make side effects worse.
Avoid heat related environments such as spas, saunas, hot tubs and hot showers for 24
Avoid the use of AHA's, retinols and vitamin C for 24 hours.
Avoid having a facial, waxing, chemical peels, skin needling, microdermabrasion,
IPL or laser treatments for 2 weeks following lip fillers.
Treat pain with paracetamol. Painkillers such as Ibuprofen and Aspirin should not be used as they are blood thinning medications.
Use arnica cream to reduce swelling and pain.
Apply an ice pack after treatment to reduce swelling.
Keep hydrated and stick to a healthy diet with plenty of fresh vegetables and fruit.
Allow 2-4 weeks between treatment and special events and occasions. We advise allowing 4 weeks before events such as weddings.
Can you kiss after lip filler?
One of the most important things you can do after lip filler is to allow your body time to heal and recuperate. We recommend avoiding putting pressure on the lips for 48 hours post treatment. This includes massaging the area and kissing.
How do you maintain lip filler results?
When it comes to dermal filler treatments, maintenance is key. Filler products don't last forever and are eventually reabsorbed into the body. The rate at which this happens depends on a number of factors including the type of filler injected, the expertise of the injector, your lifestyle and your metabolism. Steps you can take to prolong your results include:
Keeping up a good skincare routine (We can recommend great skincare products at VIVA!).
Drink plenty of water and stick to a healthy diet.
Avoid UV exposure and don't forget your daily SPF.
Try to avoid stress.
We generally expect lip filler results to last 6-9 months so we recommend visiting clinic twice a year for top-up sessions. This can be booked with us straight after treatment to ensure you keep up with the necessary sessions to keep your lips at their aesthetic best.
Why book a lip filler appointment with VIVA Skin Clinics?
At VIVA Skin Clinics, we are passionate about delivering beautiful, natural looking results that boost patient confidence. Our practitioners are medically trained professionals with years of experience delivering non-surgical aesthetic treatments including lip fillers. We only ever use the highest quality products and the most advanced techniques to achieve fantastic results. Every new patient who visits one of our clinics has a full consultation with their chosen practitioner and receives a bespoke treatment plan. This plan is based on individual facial features, desired results and the practitioner's expert recommendations.
Want to learn more?
Read up on what to expect from a lip filler treatment at VIVA Skin Clinics here.
Natural lip fillers in London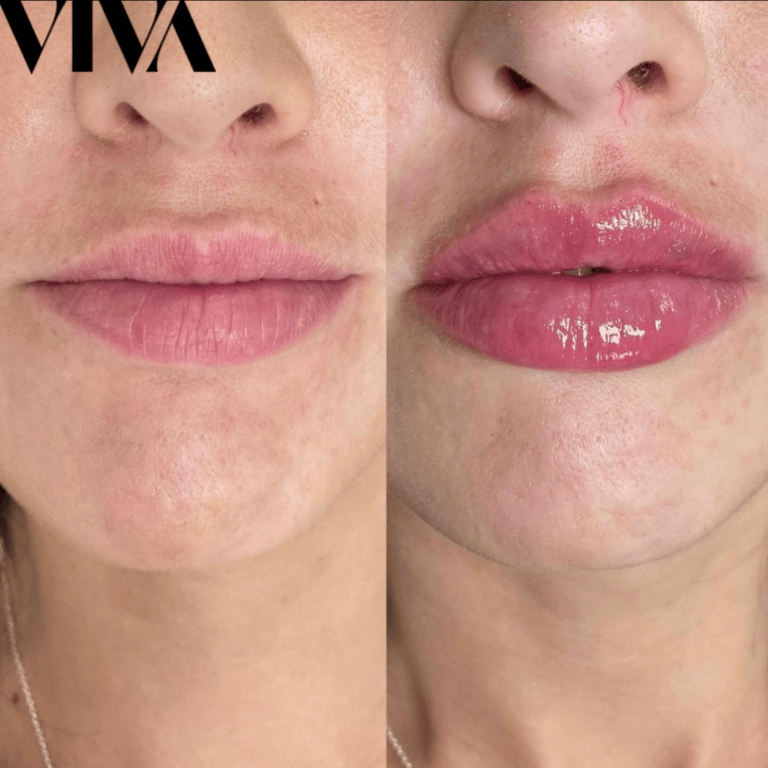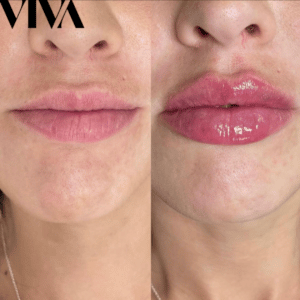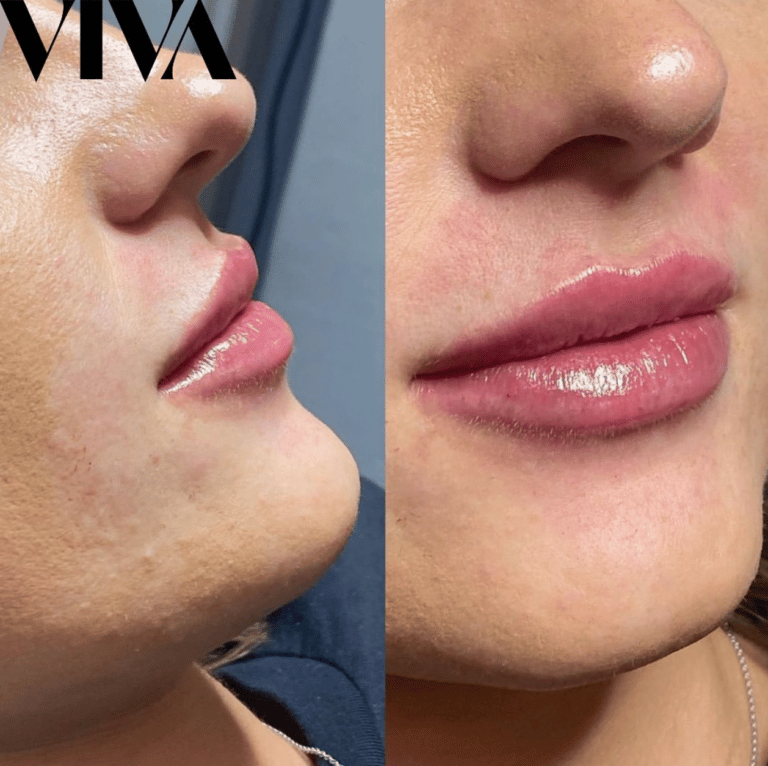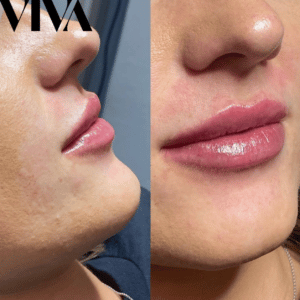 Interested in booking a lip filler appointment?
If you are interest in lip filler or any other dermal filler treatment, we would be delighted to welcome you to clinic for a FREE consultation. Our VIVA Associates, Nurse Eva and Nurse Vikki are on hand to deliver beautiful lip filler results at both our Chelsea and Tunbridge Wells clinics. Book your consultation online today. You can also check out our price list here.