Looking for lip fillers in London? We've got you covered at VIVA Skin Clinics Chelsea. Our team of medically trained practitioners enjoy performing lip filler treatments at our Chelsea clinics. This non-surgical procedure involves injecting dermal filler,containing hyaluronic acid,into the lips to add fullness, definition and shape.
Lip fillers
involves injecting a smooth, gel-like substance called dermal fillers into the lips to create volume and fullness. Lip fillers are an excellent alternative to sugery for improved lip volume, addressing symmetry and enhancing the lip border. Lip fillers are administered thru fine needles using dermal filler which provides a customised approach to lip enhancement. At
VIVA
use Juvederm products, which contain hyaluronic acid to carry out this procedure. This substance, which is naturally found in the body, helps lock in moisture for a natural-looking result.
Dermal filler results
are temporary, and we generally expect lip filler to last 6-9 months. Therefore, attending regular maintenance sessions is neededfor long-lasting results. Lip fillers are non-permanent and can be dissolved if any medical issues arise- however, the risk of lip filler in comparison to surgery is low. Lip fillers are a very popular procedure for many patients as a first time dermal filler treatment and is one of our most popular filler procedures at VIVA.
WHO DOES LIP FILLER AT VIVA LONDON?
Whilst there are many properly qualified injectors in the field, there is very little legislation around
dermal fillers
. Almost anyone can administer the treatment, therefore they don't need to be medically trained to do so, which can lead to unsafe outcomes such as vascular occlusions or 'botched' results. As a medical led clinic we recommend a clinic that has medical professionals administering the lip filler procedure to ensure high patient safety and to ensure the injector has expert knowledge of facial anatomy to achieve natural safe results.
We have a list of our top 5 recommendations on what to look for in a lip filler injector below. Asking for reviews, referrals and reading on the clinic and practioner is important as well as looking at their before and after images to ensure your provider to aligned with your treatment request.
HOW TO CHOOSE A LIP FILLER INJECTOR
1.Ensure your injector is a qualified medical professional and has the necessary insurance.
2.Ensure they have experience performing the particular treatment you want.
3.Ask to see theirbefore and afterresults.
4.Check out their reviewseither on Google or Trust Pilot.
5.Make sure you have a consultation –use this opportunity to ask questions and learn more about the procedure.
WHAT TO EXPECT FROM LIP INJECTIONS
Lip fillers are a relatively quick procedure, with the appointment lasting around 30 minutes, but 60 minutes including consultation. Firstly, your consultation will be carried out to decide whether lip filer is the correct treatment.This is because, in some cases,
lip filler
might not be the right course of action to achieve your desired outcome. If we decide to go ahead,next, numbing cream is applied before every treatment for your comfort. This can take around 10 minutes to take effect before
dermal filler is injected
into the lips to add volume, structure, definition and shape. You will see results immediately, but it is normal to experience some bruising, redness and swelling after treatment. We ask that all patients allow two weeks for these effects to subside entirely.
WHAT ARE THE RISKS OF LIP INJECTIONS?
When considering a procedure, it's important to remember that these are injectable treatments, therefore some risk is involved. Accurate product placement is very important, so it needs to be carried out by a skilled medical professional. If you choose your injector wisely, the risks associated with treatment are reduced considerably. Common side effects include redness, swelling, bruising and tenderness. These reactions are normal following treatment injections.
More severe issues of lip fillers that are uncommon:
•Dermal
filler migration
(product moving away from the area intended for treatment, something associated with 'duck lips')
•Lumps and bumps in the lips.
•Infection.
•Vascular occlusion can lead to skin necrosis.
These scenarios are very rare and usually result from inexperience, poor product placement, incorrect or low-quality products, overfilling or injecting into a blood vessel. To reduce the chances of this happening, choose a doctor or nurse injector with experience. Ensure you feel comfortable and confident with them before committing to a procedureand make sure they have experience doing the procedure.
WHY VIVA SKIN CLINICS IS THE BEST LIP FILLER CLINIC IN LONDON
The VIVA Skin Clinics clinical teamis made up of medical experts who have years of experience under their belts. Our mission is to boost patients' confidence and help them feel happy and empowered in their skin. We are not about making significant, drastic changes but about achieving beautiful, natural-looking results. Safety is most important to us here at VIVA. As a
dermal filler specialist clinic
we have years of experience injecting and perfecting lip's in London at our Chelsea branch. We have over 400 five star reviews and are proud to say we have had zero vascular occulusions since we opened in 2012.
HOW MUCH ARE LIP FILLERS IN LONDON
Lip filler treatment is £400 on average in London. Price varies depending on the product used, the skill and experience of the injector and the amount injected. At VIVA our lip filler injections start at £285 for .5ml of Teosyl Kiss.
WHY OUR LIP FILLERS ARE SAFE
•We use the highest quality products from the Teosyl range.
•We inject the correct products into the right areas.
•We use advanced injecting techniques.
•We conduct full consultations with every one of our patients.
•We never overfill.
•We continue to train to keep up to date with the latest treatments, techniques and devices.
LIP INJECTIONS BEFORE AND AFTERS
Lip filler injections are quick, non-invasive treatments that cause minimal discomfort. It involves administering a few injections to achieve lip balance. At VIVA Skin Clinic lip fillers are customized to your individual needs to offer natural, soft lip filler results. Check out the before and after pictures of our lip filler treatments below.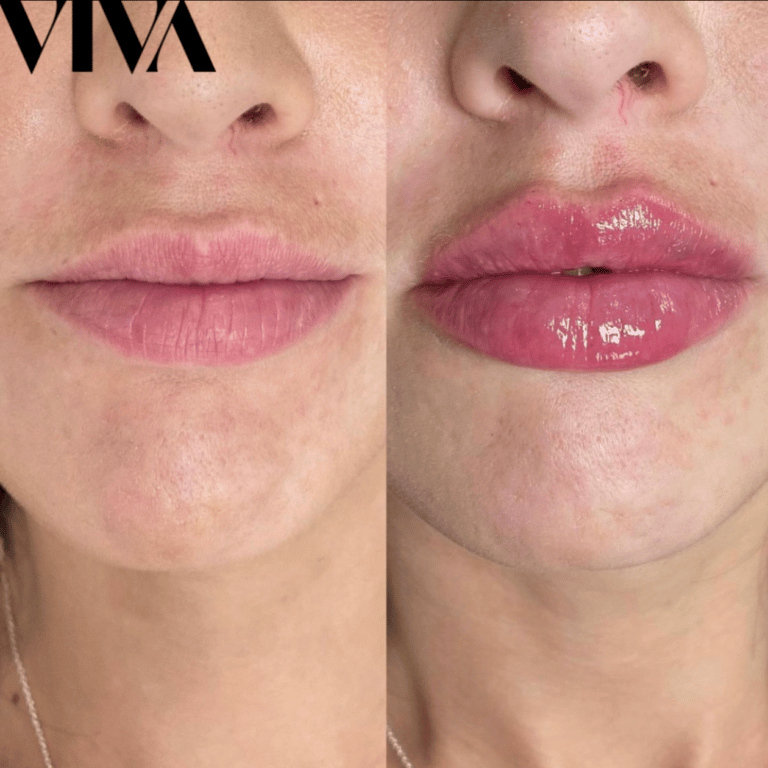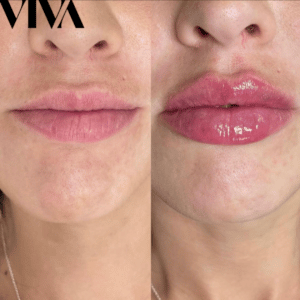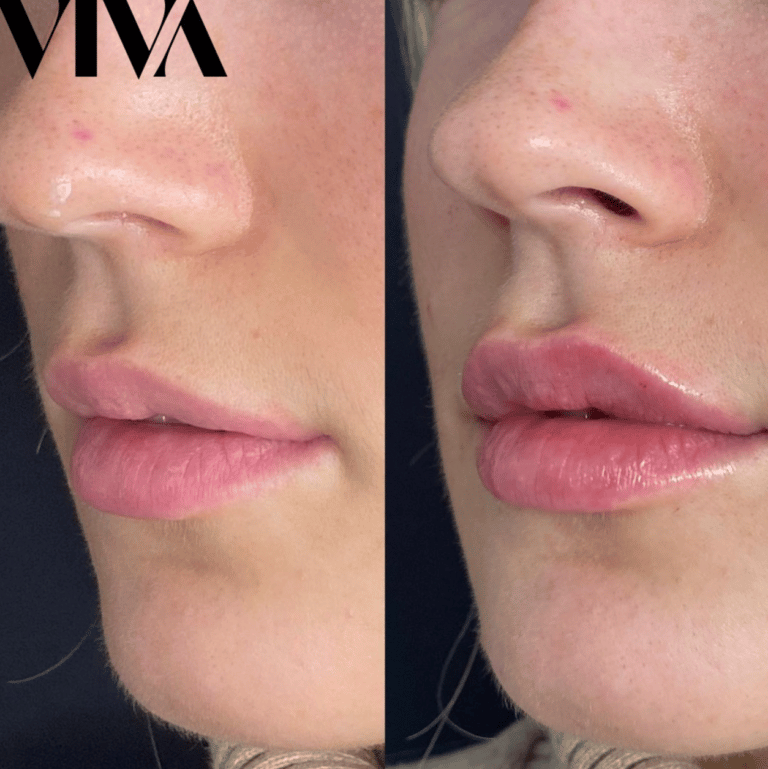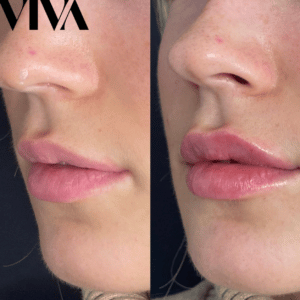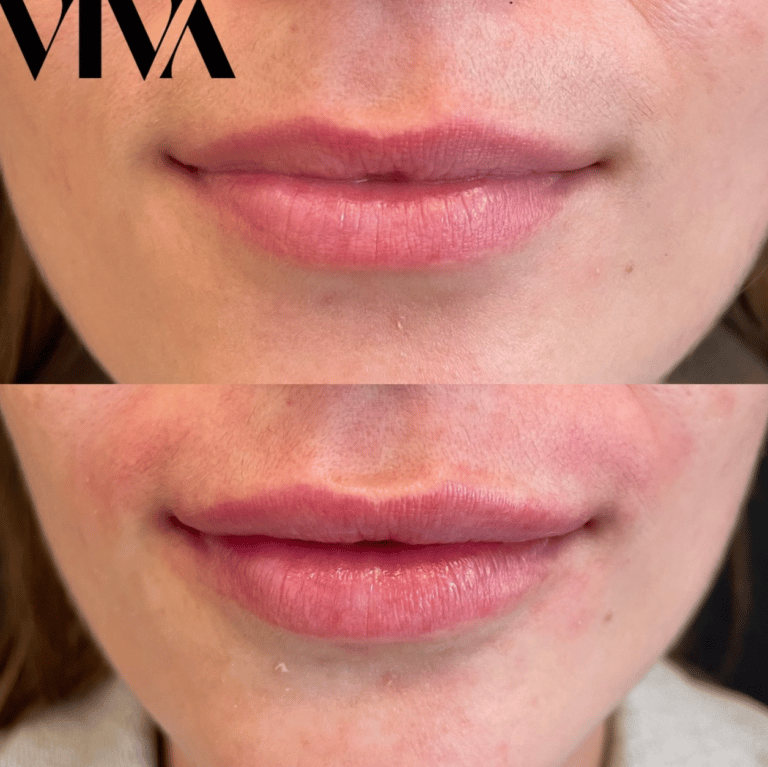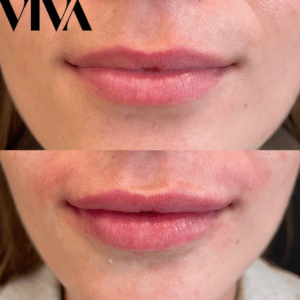 We are experts when it comes to
lip fillers
, therefore you are in safe hands.
Our King's Road London
flagship boasts two stories of clinical rooms, a bright and light reception areaand a separate private calm peaceful waiting room. Designed in a classic VIVA palette of natural, earthy, neutral tones, we have created a homely space for our patients to enjoy visiting, within walking distance of iconic Chelsea institutions like The Bluebird Cafe and Meghans cafe.
OUR LONDON LIP CLINIC
Our
London clinical
team is made up of medical professionals who offer safe, ethical treatments that achieve natural looking results. Our injectors are medical professionals with years of experience between them, therefore it's the best place for
lip filler
in London.
DR. RUPERT
Founder and Clinical Director at VIVA Skin Clinics, Dr. Rupert has been a medical doctor since 2009. In 2012 he founded this industry leading practice to help people to feel confident and empowered in the skin they are in. He specialised in
full face dermal filler
treatments, strategically administering product to achieve beautiful, youthful and natural looking results.
NURSE VIKKI
a registered ICU nurse, Vikki offers a number of treatments including dermal fillers at our Chelsea, London Clinic. She is passionate about delivering a professional service of the highest standard to every one of our patients. She has a natural ability to restore balance to the face, whether it be enhancing features or softening them. Vikki loves performing filler treatments and can often be found adding subtle fullness to patients' lips.
OUR LIP FILLER LONDON REVIEWS
Here is what our clients have to say about our lip filler treatment in London:
"I wanted to leave a review because of how happy I am with this clinic. I was toying with the idea of getting lip fillers for years, and did so much research that it almost put me off it again, as so much can go wrong. There are many things to consider (type of filler, technique, price, amount of filler) and it was nerve wrecking so I almost left it. After much research into places in London, VIVA seemed the best fit for me. I loved the natural look and felt they were a good match. The price is a bit higher then some other clinics (eg 0.5 ml are 280 with an associate, other places may do it for 70-150), however, it is definitely worth it. The team is absolutely lovely and make you feel very calm and welcome."- Nicola
"I have been seeing Dr Rupert for about a year now. I've had tear trough fillers, non surgical rhinoplasty, lip fillers and temple fillers. I did thorough research before I decided who I would see for my aesthetic procedures which is super important. It's your face don't take any risks!
Dr Rupert is very knowledgeable, experienced and has proven results. He makes you feel at ease and comfortable, very friendly and gentle. Provides honest advice and helps you gain the look you desire. Super impressed with the results every time. You can see an instant difference. Well worth it! Thanks Dr Rupert!" – TAZ
Our London Location
HOW TO BOOK THE BEST LIP FILLERS LONDON
Did you know that all new patients receive a FREE 1-1 consultation?
Book your lip filler treatment
in our London clinic today ONLINE or by calling our friendly team on 02037 332199.