What is it like to have a lip filler treatment?
Lip filler treatments take around 30 minutes to complete and involve injecting a gel-like substance called dermal filler into the lips to add fullness, definition and shape. At VIVA Skin Clinics we use products from the Juvederm VYCROSS range which contain hyaluronic acid (HA) which also works to hydrate the lips. Before the procedure, numbing cream will be applied to the area to make the process more comfortable. This will take around 10 minutes to take effect before we begin injecting. When administering the dermal filler, we use as few entry points as possible to achieve your desired results. This is to reduce the risk of swelling, bruising and complications. The treatment is quick with very little downtime.
What can lip filler treatments achieve?
Lip filler treatments are versatile treatments. They can be used to plump the lips, create definition and balance symmetry. It's important that you have a full consultation with your chosen practitioner to discuss the results you want to achieve. This way we can put together a treatment plan designed around you. At VIVA we take a holistic approach. This means that during consultation, we may suggest treating other areas of the face or other procedures and skincare products to elevate your results.
How much lip filler do I need?
Generally speaking, for first time patients we like to start with a subtle 0.5ml of product. Slow and steady wins the race when it comes to lip filler treatments and this amount can create a lovely, natural looking fullness. If you wish to add more volume once the initial product has settled, this can be added in a second session. Volume can be built upon over time but we never overfill the lips.
How much are lip fillers?
Lip filler prices will vary from practice to practice. At VIVA Skin Clinics our pricing is as follows:
5ml with a VIVA Associate: £280
1ml with a VIVA Associate: £385
We recommend booking with one of our VIVA Associates, Nurse Vikki or Nurse Eva for this treatment. They are experts when it comes to achieving the perfect pout.

Which dermal filler products do you use for lip filler?
There are a number of different injectable products on the market. At VIVA Skin Clinics we use products from the Juvederm VYCROSS range for all filler treatments. This family of products are HA based and sit effortlessly under the skin. Each filler has its own properties and they are designed to treat different areas of the face. For instance, Juvederm Volux is a thicker, more robust product used to sculpt and define the chin and jawline. When it comes to treating the lips, we want to use something soft, light and hydrating so we use Juvederm Volbella or Juvederm Volift.
How do I choose a dermal filler injector?
It can be tempting to go for the most affordable option when booking your first dermal filler treatment. Treatment has, in some ways, been so normalised that it seems like anyone can do it right? Wrong! Injectable products should only every be administered by an experienced medical professional. Clinics run by doctors and nurses may have a slightly higher price point but you are paying for their expertise, their experience, the highest quality products, their medical advice and more.
When choosing your injector you should take the following steps:
1. Check their credentials – don't be afraid to ask
2. Make sure they are experienced.
3. Check out their before and after photos – ours can be found on Instagram!
4 .Have a consultation.
5. Read reviews.
6. Do your research – find out as much about your chosen clinic and injector as you can.
7. Take your time! Ensure you feel comfortable and confident.
What do lip filler results look like?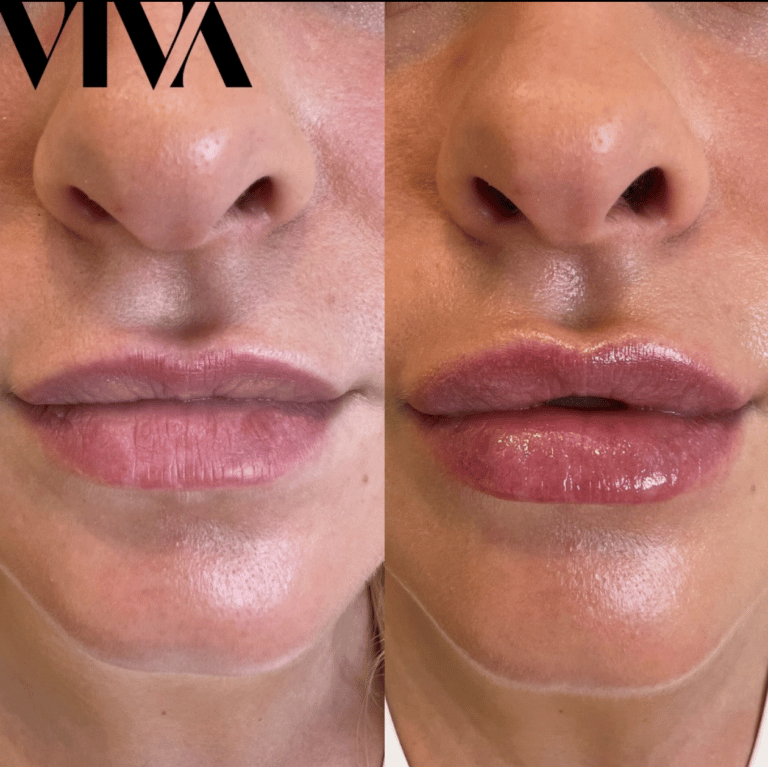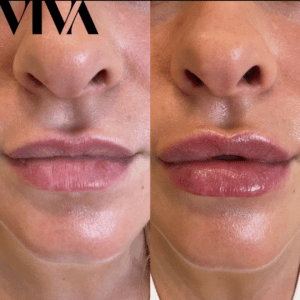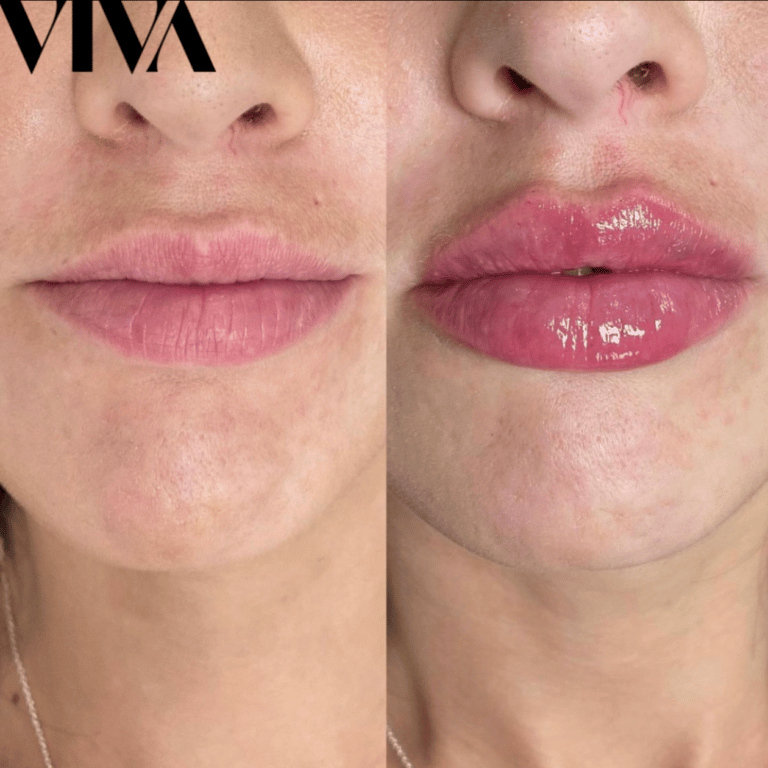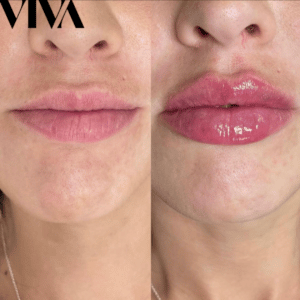 Why choose VIVA Skin Clinics?
VIVA Skin Clinics is a medically led practice and each practitioner is carefully chosen for their skills, experience and excellent service. Everything we do at VIVA is centred around boosting confidence and making every patient look and feel the best version of themselves. We have safety and honesty at the forefront of our minds at all times, using the highest quality Juvederm products, advanced injection techniques and thorough consultation process to bring you the best results. We conduct free 1-1 consultations with every new patient so you receive our expert medical advice and your bespoke treatment plan before needing to commit to your procedure. However, if both you and your practitioner are happy to proceed on the day, you are welcome to do so.
Want to find out more?
Are you thinking of having a lip filler treatment but want to learn more? Why not read our recent blog post 'What to do after lip filler' next?
Ready to book your lip filler treatment?
We would love to welcome you to our Chelsea or Tunbridge Wells clinic! Book your consultation online today. It's FREE!