When having dermal filler, such as lip fillers,  it is really important to listen to the advice given during the consultation and to take note of the aftercare advice being provided by your clinician.
What to expect after your dermal filler treatment
The main things to expect after dermal filler treatment are redness, swelling or tenderness in the treated area. This is a normal result of the injections and will generally disappear within a few days. Please note however that the initial swelling after a lip filler treatment may last longer – this is because lips are particularly sensitive and vascular so they can tend to swell more than other areas.
Before and After .5ml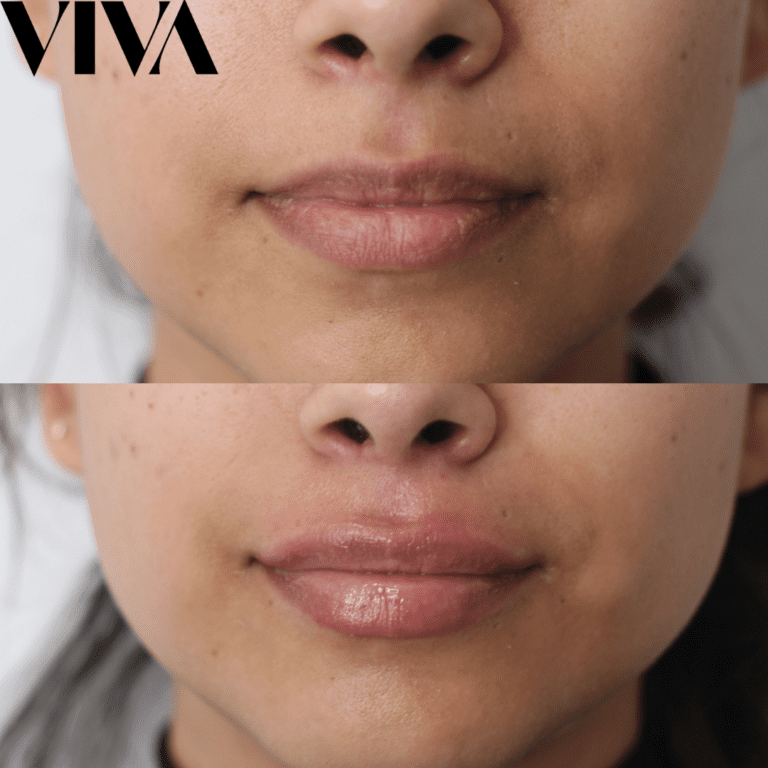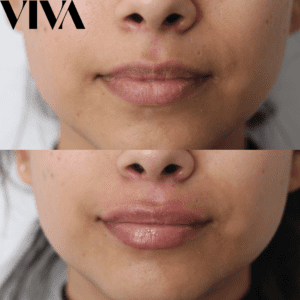 If symptoms persist for over 7 days or other reactions occur, you should contact your clinic as soon as possible.
Bruising is a common and expected side effect with any dermal filler treatment, which is often just due to a needle/cannula, a predisposition to bleeding or just luck. Fortunately, it will not affect your end result but always plan your dermal filler treatment in advance of any special events in case this does happen.
In order to reduce bruising, it is important to adhere to the dermal filler aftercare regime…
Dermal filler aftercare
Let's outline the main points to take into consideration after a dermal filler treatment.
Avoid any heat inducing activities for 24 hours such as strenuous exercise, spas, saunas and hot showers.
Avoid pressure on the area for the first 48 hours (no face down massages).
Avoid alcohol for 24 hours
Avoid active cosmeceutical products (AHAs, retinols, vitamin C) and oil-based makeup for 24 hours.
Avoid touching the face too to avoid infection.
Avoid facials, waxing, chemical peels, skin needling, microdermabrasion, IPL or laser treatments for 2 weeks after treatment.
Do not massage the treatment area unless instructed to do so.
Dermal Filler Maintenance
Although the results from dermal fillers are immediate, the end result is not really evident until at least a month later as filler needs time to integrate into the skin and settle. This might mean that after a month or so, you would want to book in for a top-up session to achieve your desired result.
Dermal filler products are long lasting but not permanent. Longevity depends on the type of filler used, its indication, compliance with aftercare and individual factors such as metabolism. This means that in order to uphold your results from treatment, you must maintain them via regular appointments. For example, in popular treatments such as lip fillers and tear trough fillers, you will only see long-lasting results if they are maintained. We at VIVA, recommend booking an appointment 6 months after your dermal filler treatment so we can assess whether you may need a top-up of dermal filler to keep results looking beautiful and natural for longer.
Interested in booking a confidence-enhancing consultation? Use our handy online booking tool to book today.