Tired of penciled in brows and looking for that get up and go look? Microblading is a technique used to fill in or add natural hair strokes using a hand tool to stroke or minimic brow hair. Using this technique, permanent tattto artists can create custom natural beautiful brows that you dont have to re-apply daily.  VIVA skin clinics in London offer Microblading treatment for patients wanting the best natural brows for a flawless everyday look. Microblading from £599.
WHAT IS MICROBLADING?
Microblading is a semi-permanent tattoo used to enhance the appearance of eyebrows. It's a popular choice for people looking to achieve fuller, more defined eyebrows, if they have thin or sparse natural eyebrows or just want a more full look. The treatment involves using a small handheld tool with tiny, hair- fine needles to deposit pigment into the top layers of the skin in the eyebrow area, creating individual hair-like strokes that mimic the look of natural eyebrow hair. Microblading looks natural and "fluffy" just like natural brows. The color choice is decided at your consultation to ensure a natural match to your skin tone and hair color.
IS MICROBLADING PERMANENT?
No, Microblading is not permanent- it is considered a semi-permanent cosmetic tattoo. The pigment used in microblading is not implanted as deeply into the skin as a traditional tattoo, which makes it gradually fade over time. Additional factors such as sun exposure, skin type, oily skin and aftercare can affect the longevity of the treatment. Using good quaility skincare and SPF will help microblading last longer however, on average it lasts 1-2 years with the need of a top up or color boost every 6-8 months to enjoy the full benefits of microblading.
IS MICROBLADING PAINFUL?
Pain and discomfort varies patient to patient, however, at VIVA we are a medical clinic with a team of doctors and nurses that are able to assist with numbing cream to ensure the procedure is pain-free as possible. Most patients comment on slight discomfort in the beginning of the treatment .
HOW LONG IS A MICROBLADING TREATMENT?
The treatment is 1-2 hours to ensure time for consultation, color matching and brow mapping. Brow mapping is essential to your treatment results so we take our time to get it right and confirm you are happy with the drawing and shape.
DO I GET A FREE TOP UP?
Yes! All of our microblading and lip blush treatment prices include the recommended top up 4 weeks after your inital treatment because we want you to have the best result possible.
HOW MUCH IS MICROBLADING?
At VIVA, our microblading is £599 including a free 1 hour top-up. The top-up must be booked within 4 weeks of your intitial service otherwise subject to a £175 top-up or color boost charge.
MICROBLADING BEFORE AND AFTERS LONDON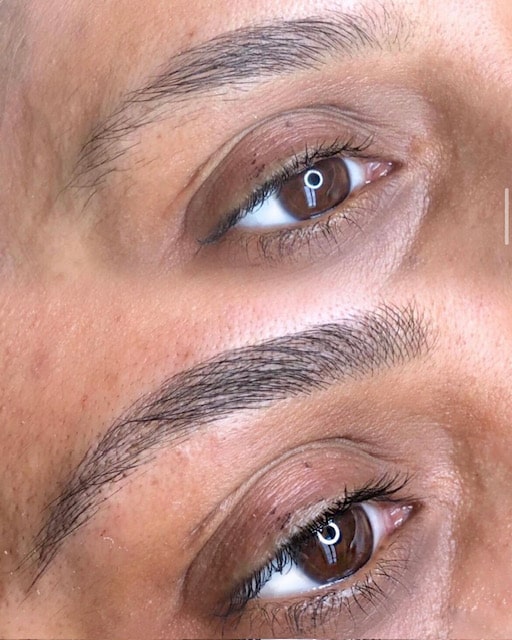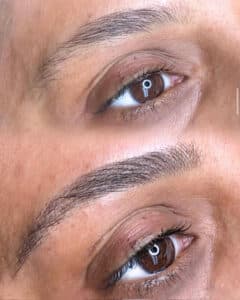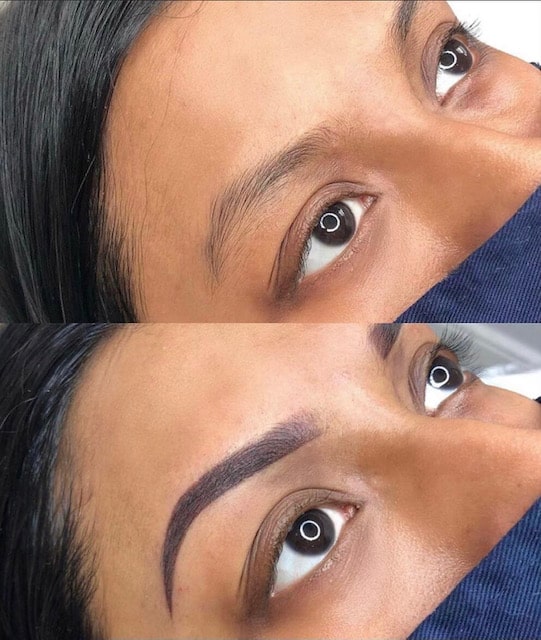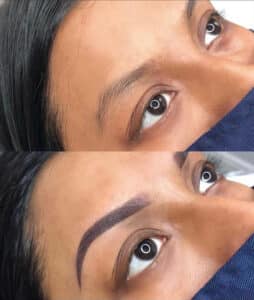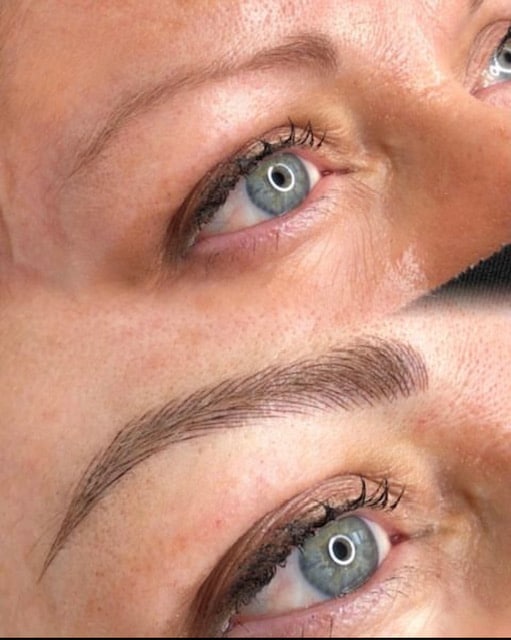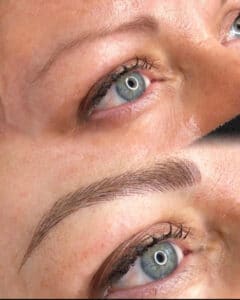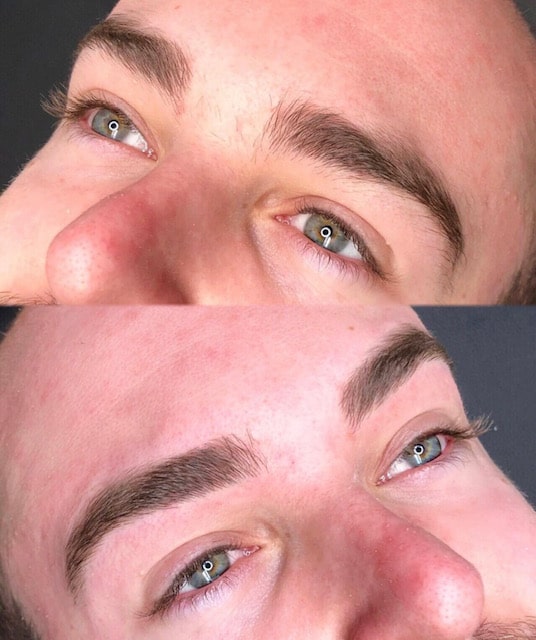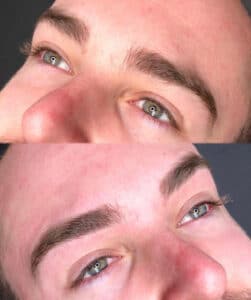 MICROBLADING  LONDON- VIVA CLINIC LOCATION