BEST BOTOX IN KENT
Are you looking for the best Botox clinic near you? If you are looking for the best botox clinic in Tunbridge wells, Sevenoaks, Maidstone or surrounding areas in Kent- At VIVA Skin Clinics, we specialise in anti-ageing injectable procedures such as Anti-Wrinkle using Botox. Our highly skilled team of medical professionals are experts at giving natural results, see 100's of clients for this treatment weekly.VIVA skin clinics is the best choice. We offer natural Botox results for cosmetic purposes that offer natural long lasting effects- keeping fine lines and wrinkles at bay.
WHAT IS THE BEST BOTOX AT VIVA KENT LIKE?
Botox is one of the most widely known brands of botulinum toxin injections. Botox is a medication used to treat wrinkles and fine lines around the mouth, eyes, brows and forehead as part of our Anti-Wrinkle treatment. It can also be used to treat a number of other facial concerns such a square jaw or a gummy smile, but is predominantly used to treat fine lines and wrinkles. Botox is a type of toxin that works by paralysing the muscle and thus reducing the appearance of wrinkles and preventing future ones. Botox injections start from £175.
SEE HOW BOTOX TREATMENT WORKS VIDEO:
Watch this video to learn more about our Botox treatments and what a Botox treatment looks like at VIVA.
HOW DOES BOTOX WORK?
Anti-Wrinkle injections are designed to block nerve signals to muscles. As a result, injected muscles can't contrast, meaning the skin that is attached to the muscle on your face also relaxes. This means that fine lines and wrinkles that have already occurred are smoother and any future ones are prevented. These effects are always temporary, but can up to 4 months. Most of our patients have 3 areas of Botox- in the forehead, crow's feet and frown lines. Botox is also effetive at symmetry correction with treatments like jawline sliming and nasal flaring.
BOTOX IS COMMONLY USED TO SOFTEN THE SIGNS AND APPEARANCE OF:
Fine Lines and Wrinkles
Symmetry correction
Bulky muscle such as masseter or jaw muscle
Slimming the nose
Softening deep set forehead lines
Improving a gummy smile
Improving a smile with symmetry correction or enhancing a lip line
Eyebrow lift
Tired eyes
WHAT AREAS ARE TREATED WITH BOTOX?
Forehead Lines – Horizontal forehead lines are a common feature are often more prominent as we get older.. They can be caused by gravity, age, genes, but the most common cause is from our forehead muscles contracting when we raise our eyebrows. This movement is often created by contraction of the forehead muscle and in some people can create a tired or stressed appearance.
Crow's Feet – Crow's Feet lines and wrinkles are formed by contraction of the muscle around the eyes, and occur on smiling, laughing or squinting. They are often also a result of the ageing process. In some people they are present at rest and can deepen with time to extend into the cheek areas creating a tired and stressed appearance.
Frown Lines – Frown lines are folds of skin caused by repeated muscle contractions that can pull the skin downward over time. As this happens, the skin can become thin and more wrinkled, creating a furrowed appearance in the skin. Frown lines are vertical lines between and above your eyebrow often creating an angry, stressed or tired appearance.
Gummy Smile – A gummy smile described a condition when someones gums show when smiling. This is not a medical issue, but in some cases this can be detrimental to a person's self-esteem. A 'gummy smile' is often caused by hyperactive muscles in the face which pull the top lip up higher than usual when smiling, exposing the gum tissue.
Jawline Slimming – Anti-wrinkle injections can be used to produce a slimmer shape to the lower face. Anti-Wrinkle Treatment selectively weakens the masseter muscle over time leading to an overall reduction in the size of this muscle. Following the injections, these muscles relax and reduce in size, giving a reduced jawline.
Botox Before & Afters: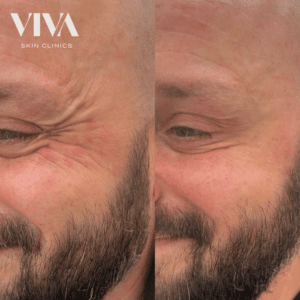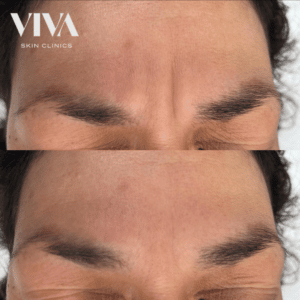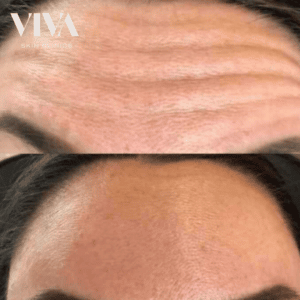 We are experts when it comes to dermal fillers and we love using these incredible procedures to give our patients the confidence boost they deserve. Our Tunbridge Wells is a short walk from the local train station and also within touching distance of The Ivy – perfect for a pre treatment lunch! The clinic itself is beautifully decorated in VIVA's palette of natural, earthy tones, making it an ideal setting to sit back and relax as you wait for your procedure.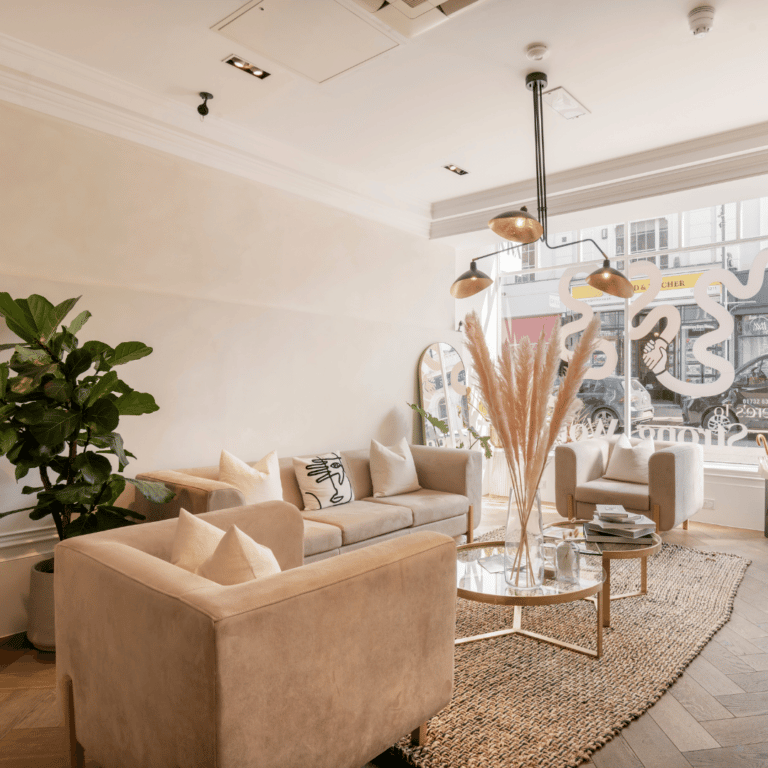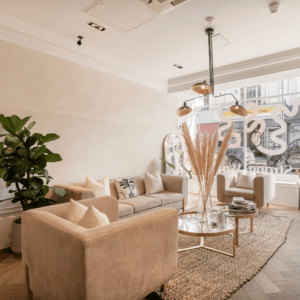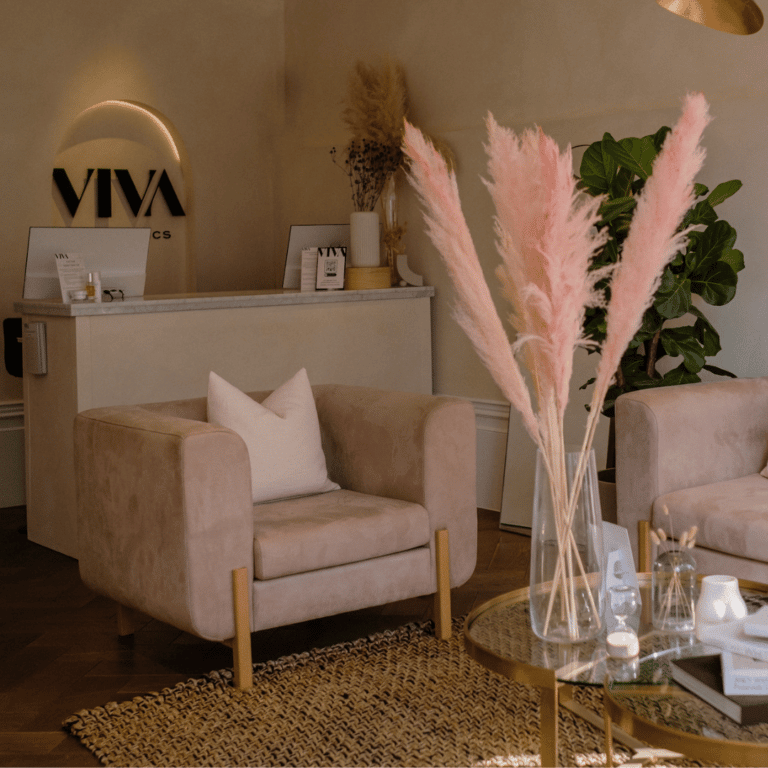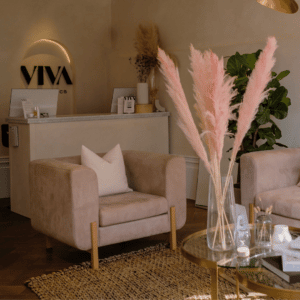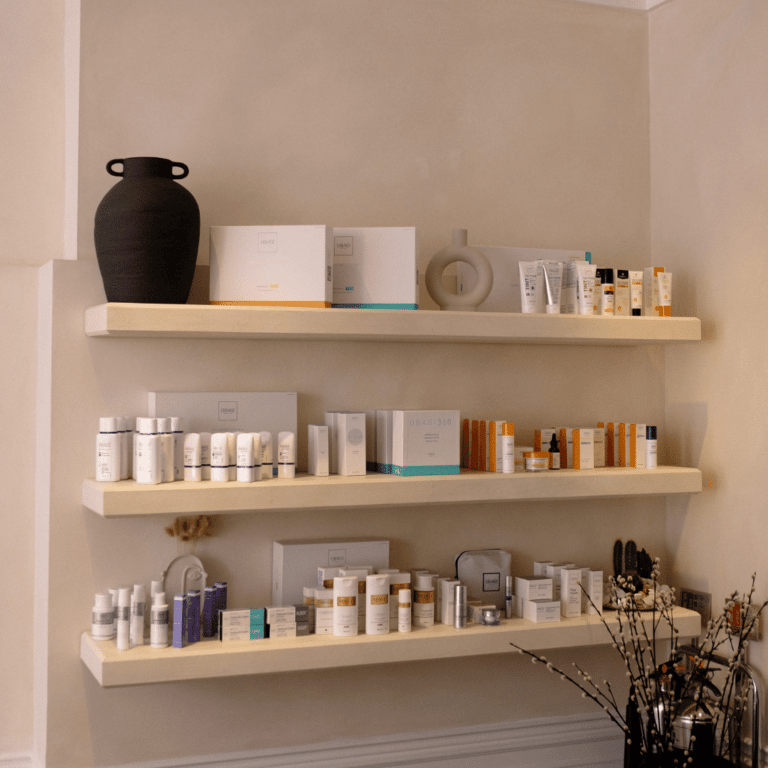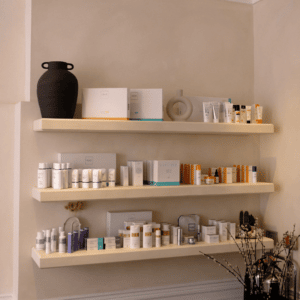 OUR CLINIC LOCATION
CLINIC ADDRESS:
38 High Street Tunbridge Wells, Kent TN1 1XF
Find VIVA Skin Clinics with Google Maps:
OUR KENT BOTOX REVIEWS
We have over 38 5 Star Google Reviews from happy patients like you! Read more of our reviews on our google page for our Kent Botox clinic here.
"I came in to Viva Tunbridge Wells and had my first Botox treatment with Vikki. I can't thank her enough, she was so lovely and gentle. She really put my mind at ease as I was feeling a little nervous." -Poppy
"Fantastic experience with Carrie for my first ever Botox treatment. The location is fab, Tunbridge wells high street- easy parking. The staff were warm and welcoming- will be back for my next Botox!" – CH
"Such an amazing treatment given by Carrie . So happy my first anti wrinkle treatment and I couldn't be more pleased ! Pre and post care have been excellent. Couldn't recommend Viva skin clinics more !!" – Francesca
THE BEST BOTOX DOCTORS AND NURSES IN KENT
Our Tunbridge Wells clinical team is made up of medical professionals who offer safe, ethical treatments that achieve natural looking results.
Founder and Lead Clinician at VIVA Skin Clinics, Dr. Rupert has been a medical doctor since 2009. In 2012 he founded this industry leading practice to help people to feel confident and empowered in the skin they are in. He specialised in full face dermal filler treatments, strategically administering product to achieve beautiful, youthful and natural looking results.
A registered ICU nurse, Vikki offers a number of treatments including dermal fillers at our Tunbridge Wells practice. She is passionate about delivering a professional service of the highest standard to every one of our patients. She has a natural ability to restore balance to the face, whether it be enhancing features or softening them. Vikki loves performing filler treatments and can often be found adding subtle fullness to patients' lips.
FREE BOTOX CONSULTATIONS KENT
Our VIVA practitioners are all on a mission to instill confidence in our lovely patients and are strong believers in producing natural looking results that still leave you looking like YOU. To do this we always conduct a full-face consultation. This is such an important part of your treatment journey because it gives you the opportunity to share with us what you want to achieve and us the opportunity to assess your face holistically. We then combine your desired results and our expertise to design a BESPOKE treatment plan. Your plan will outline which treatments will achieve your best aesthetic outcomes.
The consultation process will involve going through your medical history and desired results, a facial assessment plus recommendations for dermal fillers, anti-wrinkle injections and skincare.
It's not uncommon for treatment plans to recommend treating multiple areas of the face with multiple mls of product. We understand that this can feel daunting for new patients but we only ever work in our patients' best interests. We suggest the treatments that will achieve your best aesthetic outcomes, we never overfill and we always keep results super natural looking.
BOTOX FAQ
Q:Do I need a consultation?
A: Yes- an initial consultation is essential for new patients. It's helps you and us to understand what you want from your treatment journey. It's also so important from a safety point of view, to ensure treatment is the best course of action for you. The consultation is FREE.
Q:Which products do you use for Botox?
A: We use Botox, by Allergan.
Q:Does  Botox hurt?
A:Anti wrinkle injections are normally perfectly comfortable. You may feel some stinging at the point of application, but this can be minimised through the use of a topical Topical anaesthetic prior to application.  Please discuss any concerns with us during your pre-treatment consultation.
Q:How long will my Botox results last?
A:Longevity will vary depending on the area treated, the product used, the amount injected and the patient's metabolism and lifestyle. Generally, we expect results to last up to 4 months.
Q:How much does Botox cost?
A:Prices start at £175, you can view our full price list here.
How to book your FREE consultation in Tunbridge Wells, Kent.
All new VIVA patients now receive a FREE consultation with their chosen practitioner. Book now for your next botox treatment or call our friendly team on 02037 332199.