Juvederm fillers are available in Tunbridge Wells with Viva Skin Clinics, a stunning clinic proud to have universally five-star reviews.
Juvederm is not just a dermal filler option, it is the leading dermal filler option in Tunbridge Wells, and we are one of a small number of clinics to offer the Juvederm range.
In this page, we will detail what Juvederm fillers are, the benefits of this option over other forms of facial filler and then also briefly talk about Viva Skin Clinics and why we stand apart.
What is Juvederm
Juvederm is a specific brand of facial fillers made by Allergen.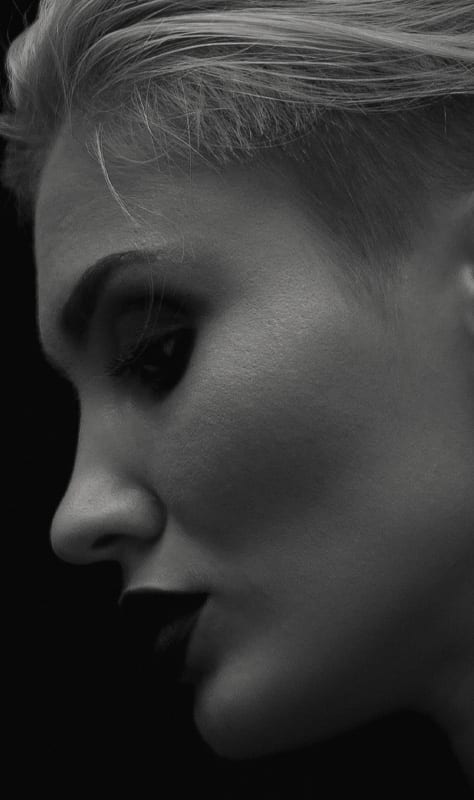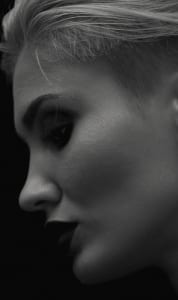 In common with other facial fillers, they use hyaluronic acid to stimulate new collagen and elastin creation. It is collagen and elastin that become depleted as we age, this causing the skin to sag, gain wrinkles and lose volume and firmness.
The skilful application of fillers can help to fight these signs of ageing, instantly leading to a more youthful appearance.
The fillers can also address issues such as sunken cheeks, a 'weak' jawline or even reshape a nose without the need for invasive, full surgery.
Juvederm are fillers of the highest quality. Other fillers can be effective, but there are compelling reasons to consider the product proven to be the best.
Benefits of Juvederm fillers
Juvederm fillers produce profound results in a way that is kind to the patient and their skin.
This range of fillers was developed by Allergen, this a company with 60 years' experience in making products that work in a kind way to boost appearance. The Juvederm fillers have the ability to integrate with your own facial tissue to get the best results.
Whereas other fillers often last just a few months, Juvederm can last for up to two years, this depending on the nature of the filler and where it is used. This level of longevity makes non-surgical treatments have a long term impact, making them both convenient and affordable.
There is not a singular Juvederm filler, instead there is a range with each designed for a specific purpose. For this reason, it is important to ensure any clinic you entrust is truly experienced in Juvederm and offers the full range, thus having the correct option for the issues you are looking to address.
Juvederm treatment Uses
The range of Juvederm fillers can work to improve a wide range of common concerns.
These include, but are not limited to:
Softening the lines around your eyes

Improving your under-eye area

Adding volume to your temples

Adding fullness to your cheeks

Lifting and projecting, for a more defined look

Softening and smoothing lines around the mouth

Adding volume and definition to plump your lips

Contouring your chin and jawline

Contouring your forehead

Reviving your eye area

Lifting and projecting your cheeks for a more defined look

Plumping your lips, and can improve lip shape

Contouring your chin and jawline
On this site, we have specific pages for individual treatments and uses of Juvederm fillers. This enables you to find the treatment that is of interest and find full information, rather than generic information about fillers in general.
The Dermal Filler Process
At our Tunbridge Wells clinic, the process for dermal fillers always begins with an initial consultation. This is your opportunity for you to discuss the areas of concern and changes you seek and for our expert clinicians to suggest a plan of best action.
It may be that a singular Juvederm filler alone can administer the change sought, or it may be a combination of their wonderful range.
In some instances, it may also be that combining treatments can create a profound change, potentially what is known as a non-surgical facelift, with all the benefits of a facelift, but without the surgery, expense or lengthy period of recovery. 
Juvederm fillers could be used alongside treatments such as skin tightening, facial peels and anti-wrinkle.
The Juvederm filler process itself is quick, often taking under 30 minutes, it is also virtually pain-free, with a localised anaesthetic used to numb any pain.
Post treatment, you will be able to go about the rest of your day as usual. Many nip into our clinic in Tunbridge Wells and then simply return to work, or go and explore the beautiful town centre.
The ethos and atmosphere of the clinic matters greatly too. We are determined to maintain Viva Skin Clinics as the best clinic in Tunbridge Wells and Kent, and this applies from the moment you arrive. 
Staff are highly courteous and professional, the clinic spotlessly clean, the treatment rooms beautifully equipped.
We also realise that coming for treatments can make some people a little nervous. We go out of our way to put you at ease.
Juvederm and Viva – Unmatched Reviews
Juvederm fillers and Viva Skin Clinics are the perfect combination – both have an unmatched reputation.
On the RealSelf website, from more than 5,500 reviews, well over 90% of patients express their delight with Juvederm.
On reading the reviews, it is clear that when a high-quality clinic uses these fillers, the results are continually superb. As with any filler, issues only arise when less skilled practitioners try to make the changes a patient seeks.
At Viva Skin Clinics, there is no danger of that. Our own reviews are stunning.
On TrustPilot 97% of reviews are rated 'excellent', the full five stars.
About Viva Skin Clinics
VIVA Skin Clinics is a leading luxury aesthetics practice. Independent in more ways than one, our ethos is simple: we work to boost confidence and subtly enhance natural beauty with a select number of treatments and our signature techniques.
Our bespoke treatment menu has been created to improve emotional wellbeing by combatting the stressful effects of a busy lifestyle.
From subtle enhancements to personalised treatment programs, our medical doctors and aesthetic artists are dedicated to helping you to channel your most confident self and feel happier, healthier and more comfortable with the skin you're in.
Contact us online or by calling 02037 332199. Remote, video consultations are available.
About Tunbridge Wells
Tunbridge Wells is a beautiful town in western Kent with a population of 60,000 as of the 2011 census.
The earliest settlement in the area is likely from Iron Age times. There was also a Roman Settlement in the area we now know as Royal Tunbridge Wells.
However, the town as we know it came into being in the 17th century. The beginnings are fascinating, in 1606 Lord North, a courtier to James I, stayed at a hunting lodge in the area in the hope that the country air might heal his ill health.
He drank from a local spring and, when his health improved, became convinced the area had healing properties. Word spread, and Tunbridge Wells over time grew in population even if at first it was just a handful of buildings.
In more recent times, the town has had many notable residents, these include Jeff Beck, Jo Brand, Sid Vicious, William Makepeace Thackeray and Andy Zaltzman.