Located in the heart of the town, on the High Street, and offering Doctor-led treatments that have received universally five-star reviews, Viva Skin Clinics is the leading choice for dermal fillers in Tunbridge Wells.
When used with skill and applied by an experienced doctor specialising in non-surgical treatments, dermal fillers can have a profound impact.
However, they are also a treatment that almost anyone can administer, the field of facial aesthetics under-regulated. Results therefore vary and we believe any patient should only ever consider an established clinic using high-quality dermal fillers, and these applied by an experienced practitioner.
At Viva Skin Clinics, we deliver dermal filler treatments that make the visible change a patient seeks, but also one that boosts confidence and self-esteem too. We work on alignment rather than perfection, helping a patient's inner self match their out self.
Through the use of dermal fillers, you can be your most confident self, our aim is to make you still look yourself and natural, just a great version of yourself.
Dermal Fillers: At a Glance
What dermal fillers do we use? 
We use the Juvéderm Vycross dermal filler range at Viva Skin Clinics, which includes Voluma, Volbella, Volift And Volux.  Juvederm is a brand renowned for safety and quality.
What are
dermal fillers
made of? 
Dermal fillers are made of hyaluronic acid that is usually injected as a gel formula with a fine needle to help restore volume to soft tissue and fill in wrinkles or even out fine lines. 
Are
dermal fillers s
afe?
We are highly experienced and skilled injectors at Viva Tunbridge Wells.  Safety for our clients is taken exceptionally seriously. We use the safest FDA approved products. You can visit Juvederm's own site for more insight. 
How long do dermal fillers last? 
Our dermal fillers can last up to 12 months.
Does it hurt? 
The small injections are often compared to small pinpricks. Rarely are people in discomfort. If the fillers are used on sensitive areas such as the lips then we may recommend the use of a topical numbing cream akin to a local anaesthetic. 
A Proven Reputation for Fillers in Tunbridge Wells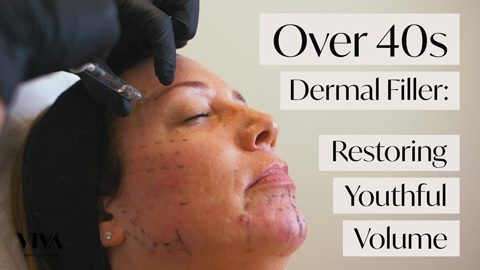 You may be certain you want dermal fillers but unsure which clinic to entrust, after all, there are a number of skin and beauty clinics in and around Tunbridge Wells.
While we cannot speak for others, we do believe there are compelling reasons to choose Viva Skin Clinics in Tunbridge Wells for dermal fillers.
Our independent reviews are stunning against other dermal fillers clinics. On Google, we are universally five stars and on Trust Pilot 97% of our clients have rated us as Excellent.
Feedback specifically relating to dermal fillers includes.
"Amazing service from the minute I arrived, Dr Rupert made me feel so comfortable, thoroughly explained everything throughout the whole procedure. So happy with my results, they look so natural, would highly recommend and can't wait for the next visit!"
"Went to the clinic to have some dermal filler to help correct some facial asymmetry. Have spoken to/used doctors in Harley St. previously but thought I would try viva as their prices were a little more competitive. Extremely happy with the results, the environment that Dr. Rupert creates for his patients is excellent, he took his time discussing the options with me and I feel this really helped to get the results I wanted. Aftercare also seems superior."
What are Dermal Fillers For?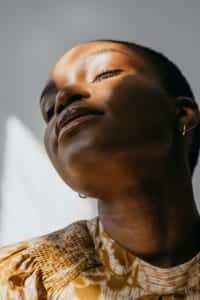 Dermal fillers can be used to treat many signs of ageing, restore lost volume and also improve imperfections such as acne scars.
The fillers can also address issues such as hollow cheeks or a 'weak' jawline, or even help to reshape an imperfect nose.
Dermal fillers can also be used across different parts of the face and neck to create what is called a non-surgical facelift. This provides the benefits of a full facelift, creating a more youthful, visibly energised you, only without the invasive nature of surgery. They are not generally though the first solution for anti-wrinkle treatment, that would be more usual to be anti-wrinkle injections.
Common uses for dermal filler injections include:
Treating signs of ageing such as fine lines, wrinkles and folds (for instance mouth lines and wrinkles)
Restoring lost volume for facial rejuvenation, for example, nasolabial folds
Restructuring facial features so facial contouring, including the nose, jaw or chin
Helping to remove or reduce the visibility of scarring, including acne scarring, and improving skin tone and texture.
Making the hands appear more youthful and volumised
Reducing the appearance of sagging skin
lip augmentation
How Do Dermal Filler Injections Work?
Dermal fillers stimulate volumising of the skin, helping to smooth out lines such as marionette lines and wrinkles or apply volume to an issue such as sunken cheeks or nasolabial lines.
The fillers build on the body's natural processes, using hyaluronic acid – a substance that occurs naturally in the body – to stimulate collagen and elastin creation. It is collagen and elastin that become depleted as we age and this depletion does so much to make us look older than we might wish to look.
The hyaluronic acid dermal fillers work instantly to add the missing or lost volume, but also produce an ongoing change through the creation of collagen.
Medical-Led Dermal Fillers in Tunbridge
The impact and longevity of the fillers depend on both the skill of the practitioner, but also the quality of the fillers themselves.
There are many different dermal filler options available, naturally, these vary greatly in quality.
At our Tunbridge Wells clinic, we are proud to use Juvederm Fillers, one of the safest and most renowned brands.
The hyaluronic acid fillers we use  produce results that can last for many months and often beyond a year. After this stage, it is typical to have another treatment of dermal fillers.
Our treatments are led by Dr. Rupert, a highly skilled injector who has advanced facial anatomical knowledge. Safety is of primary importance at Viva Skin Clinics for all our aesthetic treatments.
The Dermal Fillers Treatment Process
The process for dermal fillers begins with an initial in-depth consultation or discussion – this is your opportunity to talk and explain the changes you seek and for our expert clinicians to suggest a plan of the best action.
It may be that a singular treatment is suitable, or a combination of treatments to create the all-around more youthful appearance you seek, such as adding anti-wrinkle injections. This is non-surgcial cosmetic work so while the results may be very impactful, it is not akin to visiting plastic surgeons. Indeed, fillers can be done during lunchtime.
Are dermal fillers painful?
The dermal filler treatment itself is quick, often taking under 30 minutes, it is also virtually pain-free, with a localised anaesthetic used to numb any pain.
After the treatment, you will be able to go about the rest of your day, as usual, may have a dermal filler treatment during a lunch break and then simply return to work or other activity.
Compare this to surgery, where you might then be off work for 10 days and have weeks without being able to engage in many activities.
Of course, the atmosphere of the clinic matters too. We strive to make Viva Skin Clinics the best clinic in Tunbridge Wells and Kent, and this applies from the moment you arrive. Staff are highly courteous and professional, the clinic spotlessly clean, the treatment rooms beautifully equipped.
It is 30 minutes of 'me time' rather than an appointment to be approached with nerves.
We fully understand though that it can make people slightly anxious, especially arriving for a first treatment. We will go out of our way to put you at ease.
Dermal Filler Treatments for Lips, Jawline, Tear Troughs, Cheeks and Hands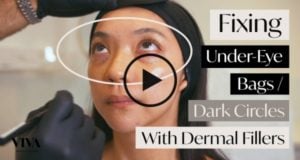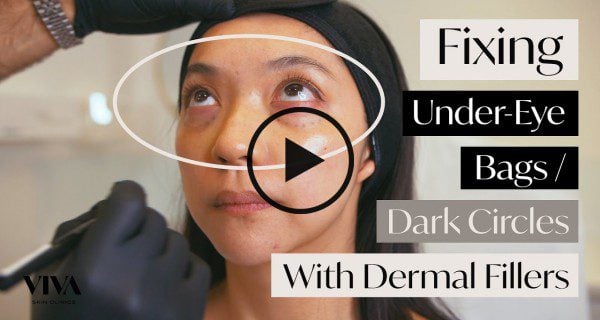 Because we are experts in dermal fillers treatment, we know that a one-size-fits-all approach will not work.
Dermal fillers can be used for anti-ageing and to restore volume, such as lip fillers and augmentation, cheek fillers, tear trough fillers, temple fillers, marionette lines,  mouth lines, facial lines, nasolabial folds, jawline enhancement, hands and more. But the process is slightly different in each case.
We have therefore created specific pages on this site for each type of dermal filler treatment, this including more specific information. Please head to the treatments tab to find this information.
However, we would also be happy to answer any queries, whether that is via the online enquiry form, over the phone on 02037 332199 or in person at 38 High Street, Tunbridge Wells, TN1 1XF
About Viva Skin Clinics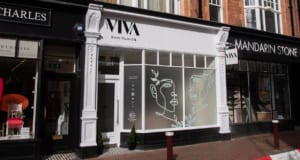 VIVA Skin Clinic is a leading luxury aesthetics practice and is widely regarded as one of the best dermal fillers clinics.  That's why we are comfortably the leading choice for fillers in Tunbridge Wells. Independent in more ways than one, our ethos is simple: we work to boost confidence and subtly enhance natural beauty with a select number of treatments and our signature techniques.
Our bespoke treatment menu has been created to improve emotional wellbeing by combatting the stressful effects of a busy lifestyle. From subtle enhancements to personalised treatment programs, our medical doctors and aesthetic artists are dedicated to helping you to channel your most confident self and feel happier, healthier and more comfortable with the skin you're in.
Our quality is demonstrated by independent, verified reviews. On TrustPilot 97% of reviews are rated 'excellent', the full five stars.
Please do take the time to read past reviews, and compare us to any other Tunbridge Wells skin clinic offering aesthetic treatments.
Contact us online or by calling 02037 332199. Remote, video consultations are available.
About Tunbridge Wells
Tunbridge Wells is a beautiful town in western Kent with a population of 60,000 as of the 2011 census.
The earliest settlement in the area is likely from Iron Age times. There was also a Roman Settlement in the area we now know as royal Tunbridge Wells.
However, the town as we know it came into being in the 17th century. The beginnings are fascinating, in 1606 Lord North, a courtier to James I, stayed at a hunting lodge in the area in the hope that the country air might heal his ill health.
He drank from a local spring and, when his health improved, became convinced the area had healing properties. Word spread, and Tunbridge Wells over time grew in population – even if at first it was just a handful of buildings.
In more recent times, the town has had many notable residents, these include Jeff Beck, Jo Brand, Sid Vicious, William Makepeace Thackeray and Andy Zaltzman.