Our injectable experts have taken the time to outline the common side effects of lip filler treatment . Whether you are looking for a plump pout or natural looking lips, lumps in filler can be distressing. Below we arm you with the tips and tricks to avoid lumps and share the common side effects for lip fillers.
Lip Filler Treatment VIDEO
Watch a demonstration of a lip filler procedure at VIVA including consulation, before, during and after the dermal filler procedure.
What are the common side effects of lip fillers?
Lumps are actually a common side effect after a dermal filler or lip filler treatment. Often they are a short-term problem, but if not, they are correctable by an aesthetic medical professional.
As with any injectable treatment, it should be expected that there may be some common side effects that may even require some downtime. After a session of lip fillers, you can expect your side effects to include the following:
Bruising
Swelling
Pain and tenderness
Redness
Small lumps
These common side effects typically keep to the area of the injection site, in this case, the lips, and will subside after a few days.
What causes lumps after lip fillers?
Feeling a lump of any kind can be quite a nerve-wracking experience, mainly if you're not used to aesthetic treatments or if it is your first time. Not to worry though, lumps following a filler treatment are completely normal.
The lumps you may experience are often caused by swelling and bruising of the treated area. We would not recommend massaging or using force to reduce the lumps yourself, as this may impact your final results. However, if you do experience lumps, contact our clinic, and we can help to massage the lumps out of your lips carefully.
If your lumps last longer than two weeks, they may have been caused by congealed hyaluronic acid. Although this cause is rare and uncommon, this can be corrected by injecting hyaluronidase into the lump. Hyaluronidase, like hyaluronic acid, occurs naturally in the body and is used to dissolve filler when needed.
Speak to a VIVA injectables specialist before your next lip filler treatment.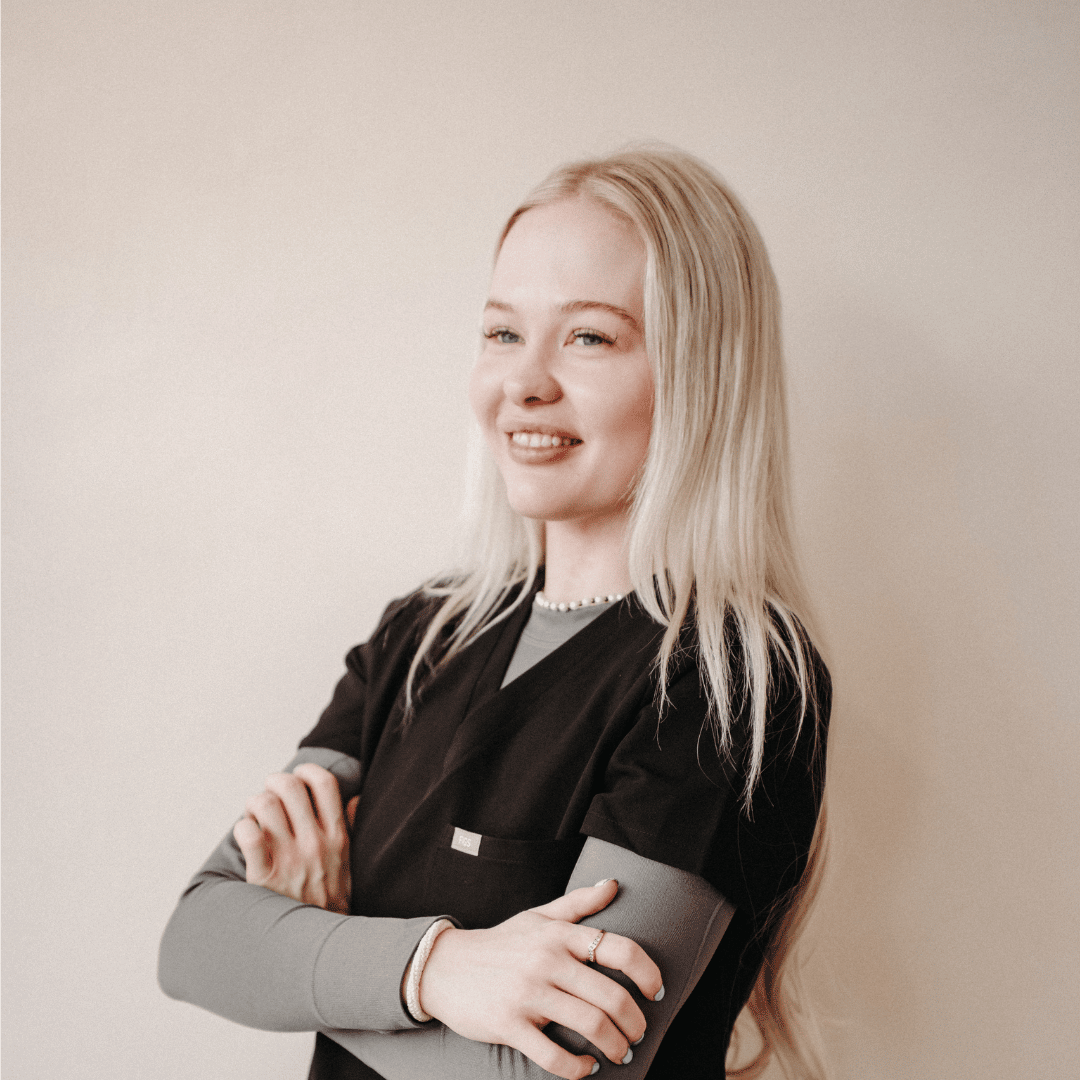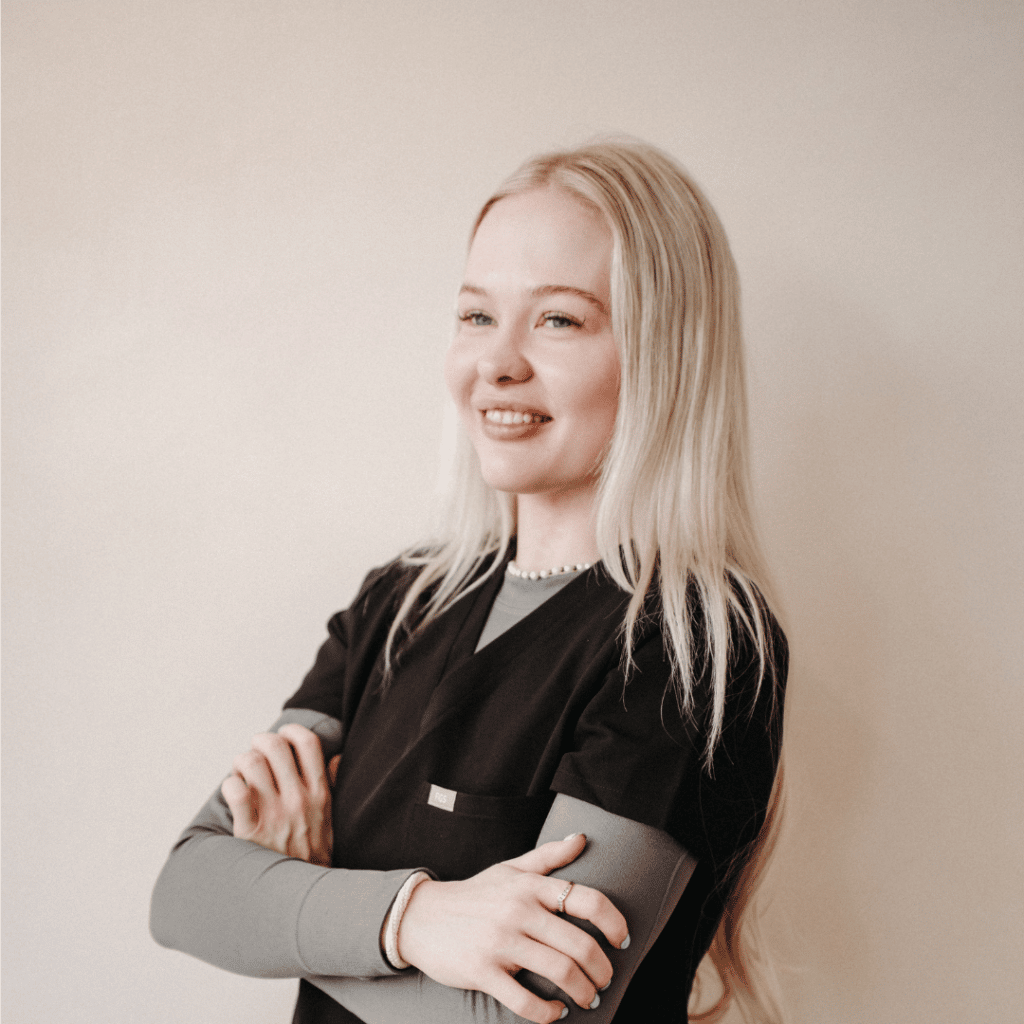 Why choose VIVA?
Looking to improve natural lip volume or add a bit of shape to thin lips? 
Have a chat with one of our injectables specialists. We value creating confidence in our clients, helping them to achieve the look that allows them to be their best selves. With in-depth medical knowledge as well as a creative eye, you can be assured that you are in the most capable hands. We are proud to have a specialist team that you can rely on.
Book a consultation with our friendly team who will be able to provide everything you need to know about this popular treatment.
What can I do to reduce side effects after lip filler?
You can do a few things at home after your treatment to help reduce your side effects, including lumps. Our aftercare recommendations for lip fillers include:
Reduce swelling by applying a cold compress.
Avoid touching the lips, as this could irritate them and enhance the swelling.
After your session, one of our specialists will provide you with all of the aftercare guidance you will need to ensure you're getting the most out of your results.
If you have any concerns about side effects that may be lasting longer than usual, please contact the clinic.
How long do lips take to heal after fillers?
Treated lips should heal within a few days but we always recommend allowing 2 weeks for them to completely settle. Allow 4 weeks prior to any upcoming events, for any tweaks to be made.
How long do lip fillers last?
The duration will vary from person to person as everyone is different, but in general, you can expect a duration of 6-9 months.
Can you have natural-looking lip fillers?
At VIVA, we specialise in natural-looking results that enhance our clients' features rather than change them. We always take a conservative approach to procedures, beginning with a touch of product and adding more if necessary. Generally, for new patients, we recommend just 0.5ml to add a subtle volume to plump and fine-tune the lips. It's also important to us to consider  every individual and develop a bespoke treatment plan for each and every client, ensuring personal desired results are achieved. We, therefore, provide in-depth one-to-one consultations with every treatment package.
Just a few of our natural lip filler treatments at VIVA.
At VIVA, we specalise in natural looking dermal filler. When is comes to lips we perform over 2,000 of these procedures a year as it continues to grow in popularity in the UK. If its natural lips in a safe medical environment with a doctor or nurse using FDA approved products than we just might be your perfect pout match.
All consultations are FREE with no obligation  or pressure to undergo unnecessary treatments. 
About VIVA Skin Clinics
Since 2012, VIVA Skin Clinics has been a leading luxury aesthetics practice providing safe natural dermal fillers. Our ethos is simple. We work to boost confidence and subtly enhance natural beauty with a select number of non-surgical treatments.