DISSOLVING AND REFILLING LIP FILLER SAME DAY
So you've had your lips done but youre unhappy with the results and want a fresh start. Dissolving lip filler has grown in popularity over the years due to an unregulated industry in the UK and for past trends of over inflated lips from the Kylie Jenner days- but is dissolving and refilling in the same day possible? Is it safe? Our doctors weigh in on why its not recommended and how to avoid need lip dissolving to enjoy lip filler longer with more natural looking results.
WHAT IS DISSOLVING AND REFILLING LIP FILLER?
Many clinics advertise a service called dissolve and refill which claims this is done in the same appointment time. The patient attends the appointment to have previously migrated filler also known as over filled lips,  dissolved but may experience new found lip wrinkles or "sagging" of the lips after the dissolving due to the lip body and border being over stretched from the previously injected filler. Many patients request new lip filler to restore the lips to a healthy plump pout but do not want to be seen without lip filler because of these new lip wrinkles and lines. This is called dissolving and refilling.
DOES DISSOVLING AND REFILLING LIP FILLER SAME DAY WORK?
No. The drug that is used to dissolve filler requires up to 24-48 hours to fully dissolve the previous injected filler, this means the newly injected filler can potentially dissolve and break down with the old filler. Additionally its not recommended as your injector would not be able to see your natural lip body, volume or shape and would risk over filling the lips again down to the swelling that perisists with lip filler dissolving.
Lip Filler Before and After .05ml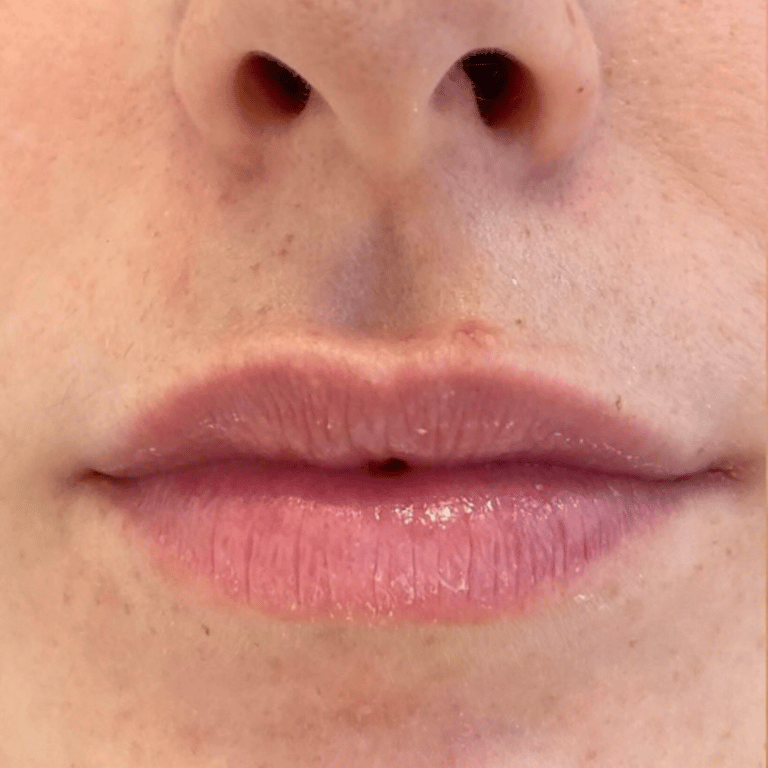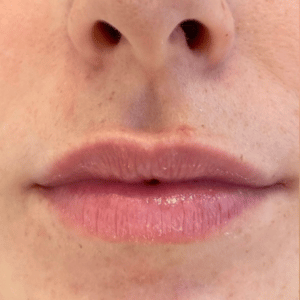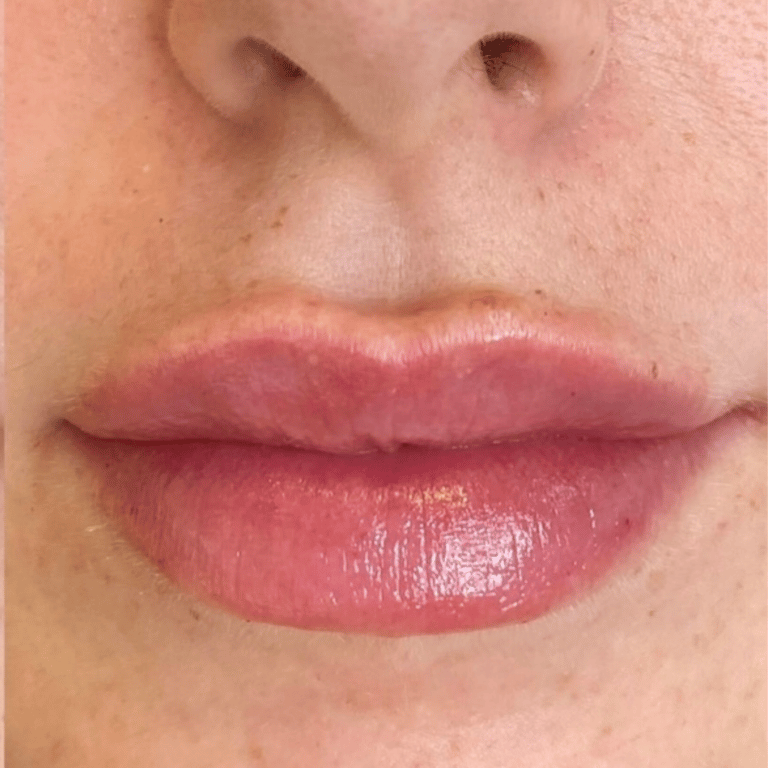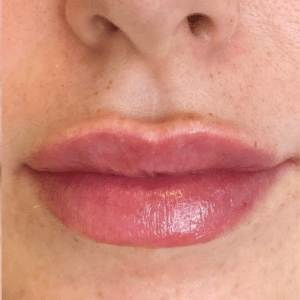 RECOMMENDED TIMELINE FOR LIP FILLER DISSOVLER
In order to fully dissolve and refill lips safely,it is recommended to space the dissolver or hylase and the refill of lip filler by one week. This allows the full 48 hours of dissolving to complete as well as any additional swelling to subside so you may proceed with natural lips prior to the new lip filler treatment.
DO BUTTERFLY LIPS HELP WITH REFILL?
No, steri-strips, lip taping or butterfly lips do not help aide in the recovery of lip filler. This technique is dangerous as it poses a risk to infection by placing hands and tape on inejction sites. There is no need to use surgical tape for non-surgical procedures as there are no stitches to protect or implants to keep in place. Dermal fillers are a soft gel like substance that are not able to migrate to other body parts- taping the area will not improve or reduce the risk of migration.
In Summary, research the filler clinic- ask for before and after photos and medical qualificationsto avoid over filled lips and lip filler migration. If you would like to book in for a lip filler consultation we offer free consutlations with our doctors and nurses. We have been injecting and perfecting since 2012 – offering free education to our patients and aftercare.