MEN'S LASER HAIR REMOVAL KENT
Are you searching for the best laser hair removal for men in Kent? Look no further than VIVA Skin Clinics located in Tunbridge Wells, Kent- offering the latest technology in laser hair removal safe for all skin types. Laser hair removal is a popular choice for men looking for hair free skin and to help elimnate razor rash and help soften skin. Wtih men's laser hair removal, we can treat the beard, chest, back and more with no mess from shaving and no pain from waxing. Learn more below on what makes VIVA the best in Kent for men's laser hair removal.
MENS LASER HAIR REMOVAL BEFORE AND AFTER PHOTO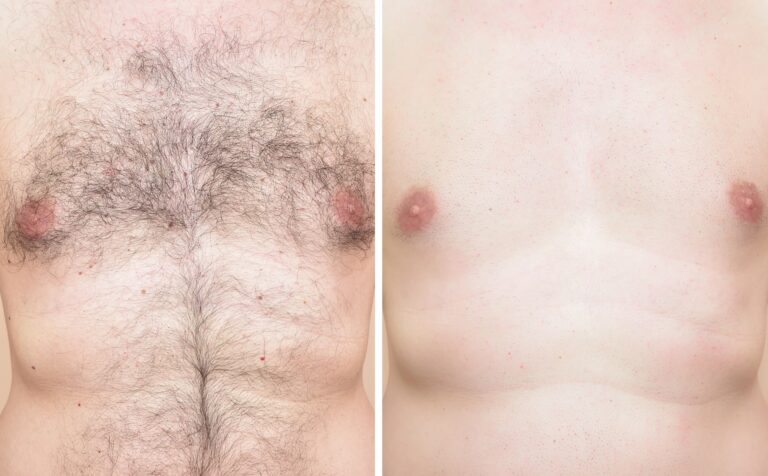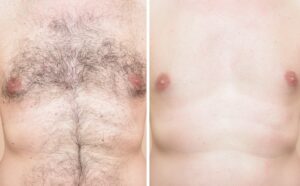 BENEFITS OF LASER HAIR REMOVAL
There are several reasons why someone would like smooth hair free skin with laser hair removal:
Time saving: spend less time shaving and more time enjoying hair free skin
Less mess: Shaving can be messy
Less ingrown hairs. Laser helps soften and eliminate ingrown hairs.
Less expensive: Going to the barbers weekly? Try saving money on a permanent solution to hair reduction.
Enjoy hair free skin for longer
No 5'oclick shadow or stuble
Less pigmentation from infected hair folicles
Aesthetics- less hair on your back or chest for the beach and gym!
AREAS FOR MEN'S LASER HAIR REMOVAL
Body hair covers most of our skin- but its important to know what areas we can and can not treat with laser hair removal. Although laser is safe in most places, we do not offer laser hair removal for men's genitals, bum, inside the ears or nostrils.
Areas we do treat for men's laser hair removal in Kent:
Chest
Abdomen/Stomach
Back
Back of neck
Neck
Beard
Face
Centre of Brows
Feet
Hands
Arms
Legs
Thighs
HOW LONG DOES HAIR REMOVAL TAKE?
A full beard is 15-20 minutes while a pair of legs can take up to 2 hours to treat. Before your treatment a patch test is required and during this consultation the cost and time of your treatment will be discussed as well as the number of sessions recommended.
VIVA SKIN CLINICS: THE BEST PLACE FOR LASER HAIR REMOVAL FOR MEN IN KENT
From its convenience to its great results, it is easy to see why mens laser hair removal in Kent is becoming more and more popular. It provides an excellent alternative to traditional methods of hair removal, delivers reliable results more quickly, and due to the high-quality equipment used at our clinics there is minimal risk of side effects or complications. Now that you have all the facts you need about mens laser hair removal in Kent, now is the time to act. Book a free patch test today and experience for yourself how effective this revolutionary method can be for hair removal. We offer a safe and professional environment, so don't wait any longer – book your patch test today and finally get rid of unwanted hair for good!
LASER HAIR REMOVAL FOR MEN KENT
Our telephone number: 02037332199
Our Address: