One of the best things about lip filler treatments is that they are quick procedures with instant results and very little downtime. Lip fillers can immediately add volume and fullness, create definition, restore hydration and instil balance and harmony.  This procedure is versatile and your specific treatment will depend on your individual facial features and what you want to achieve. At VIVA Skin Clinics we use advanced techniques to accomplish beautiful, natural looking results. But what should you do after your lip filler treatment?
Lip filler aftercare tips:
At VIVA Skin Clinics, your practitioner will always explain aftercare in the treatment room and you will also receive a leaflet to help you take care of your lips once you get home. Our aftercare tips include:
Avoid alcohol for at least 24 hours after lip filler. Alcohol can thin the blood, making bruising and swelling worse.
Avoid strenuous exercise for 24-48 hours.
Go makeup free for 24 hours following treatment. It's important to keep the treated area as clean as possible to avoid infection.
Apply arnica cream. This can help speed up the recovery process and can provide relief from muscle soreness.
Use an ice pack to reduce swelling.
Drink plenty of water.
Be gentle with your lips – avoid massaging your lips, applying pressure and kissing for the first 24 hours.
Avoid heat related environments such as saunas, spas, hot tubs, hot baths and showers for 48 hours.
Wait 48 hours before flying! Cabin pressure changes can make side effects worse.
Allow 2-4 weeks between your treatment and any important events. We recommend allowing 4 weeks for special occasions such as weddings.
What are the short-term effects of lip filler?
As we mentioned, lip fillers are known for being relatively quick, non-surgical treatments with little downtime. This reputation has however, somewhat trivialised the procedure. It's so important to remember that these are injectable treatments that can be dangerous when administered by the wrong, inexperienced hands. Dermal fillers should only ever be injected by a medical professional with relevant qualifications, experience and expert anatomical knowledge. If you choose your injector carefully, more serious side effects are extremely unlikely but common reactions include:
Bruising
Swelling
Redness
Tenderness
How can I reduce swelling after lip filler?
Bruising, swelling and some tenderness are completely normal after having a lip filler treatment. The lips are sensitive and these are common side effects that can take a few days to subside. Swelling is usually at its worst the first couple of days after injections and you may feel like your lips are too big. It's normal to feel like this but trust the process and you will be enjoying your true results in no time. At VIVA Skin Clinics we ask that all patients allow 2 weeks for bruising and swelling to go down. This will allow enough time for everything to settle. In the meantime, there are a few things you can do to speed up the healing process:
Do your homework before having treatment – make sure your practitioner is skilled, experienced and qualified.
Apply arnica cream.
Use an ice pack to reduce swelling.
Avoid alcohol for 24 hours.
Avoid blood thinning medications such as ibuprofen and aspirin – take paracetamol if it hurts!
Try not to touch your lips and keep the area clean and makeup free.
Another top tip is to try not to worry! A small amount of swelling is to be expected and will subside in a matter of days. It's also important to note that every patient is different. Whilst someone you know may have experienced no swelling at all, that doesn't mean that you won't. Factors such as lifestyle and how prone you are to bruising will play a part in your reaction.
How can I avoid more serious side effects after lip filler?
Everyone has read the horror stories about botched dermal filler treatments. Injectable procedures have the potential to be very dangerous and can cause side effects such as skin necrosis. These cases are very rare and mostly down to a practitioner's lack of experience and knowledge, the use of low-quality products, poor product placement and overfilling. It's important to remember that at the moment in the UK there is little to no legislation in place to stop non-medical injectors from practicing. A bill has recently been passed to change this and make treatments safer for patients in the near future which is great news. But what steps can you take to reduce your risk of serious side effects?
Choose a medical professional as your injector and always check their credentials and qualifications.
Ensure your practitioner has experience performing the specific treatment you wish to have.
Have a consultation! Consultations are so important as they give your injector chance to assess your face and put together an individual treatment plan. It's also an opportunity for you to ask questions.
Answer your medical history and lifestyle questions as accurately and honestly as possible.
Take your time. Make sure you understand the procedure, expected results and potential side effects before committing. Use your consultation time to ask questions and ensure you feel safe and confident with your practitioner.
No injectable treatment comes risk-free but by taking these key steps you can greatly reduce your chances of encountering a serious side effect.
How long do lip filler results last?
Lip filler results are temporary and are usually expected to last 6-9 months. At VIVA Skin Clinics we recommend maintenance sessions twice a year to preserve optimum results.  You can book your next appointment straight after your treatment!
What results can I expect from lip filler?
Lip filler before & afters: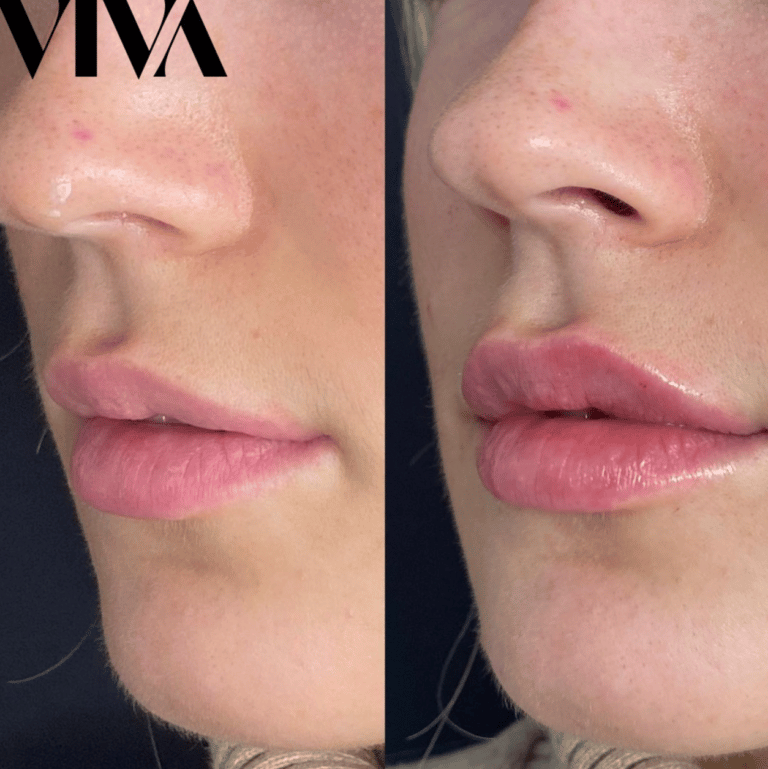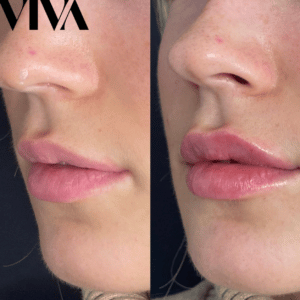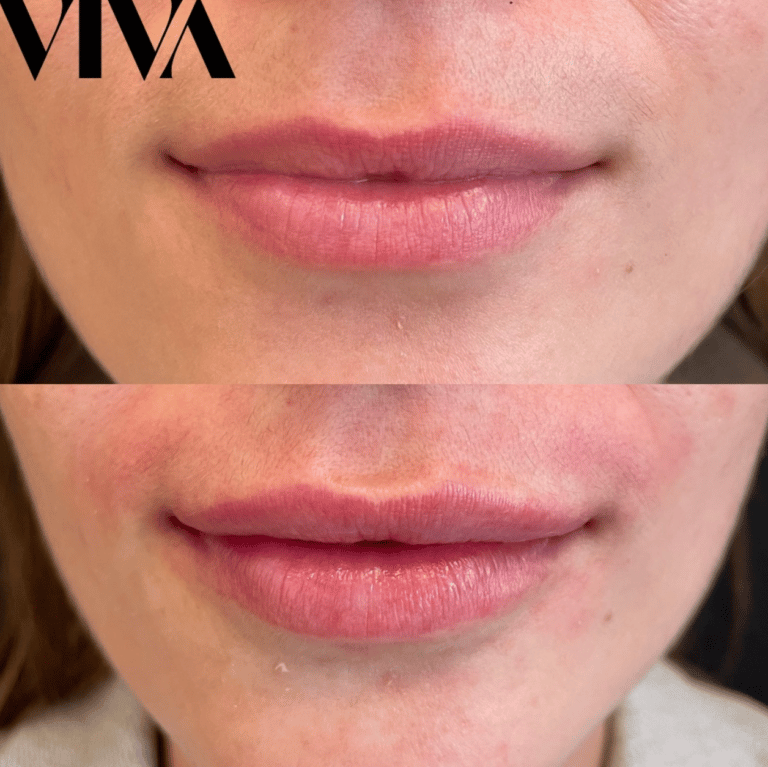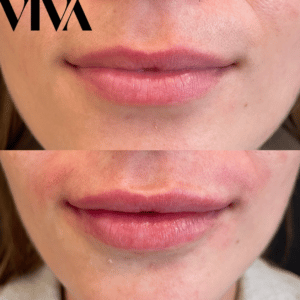 Interested in lip filler?
If you are considering having a lip filler treatment, why not book a FREE consultation? Our VIVA Associates, Nurse Eva and Nurse Vikki are our lip filler experts and would love to welcome you to clinic to discuss treatment options.
Want to know more? To get the low down on how to prolong dermal filler results you can read our blog post 9 Ways to Make Dermal Filler Results Last Longer.