Nose filler treatment, (often called a Non-Surgical Rhinoplasty) is a dermal filler treatment which can treat a host of concerns, like straightening bumps in the nose, lifting droopy nasal tips, correcting asymmetry, lifting a shallow bridge and balancing dorsal humps.Using a thin needle, dermal filler (made of hyaluronic acid) is strategically injected to mould the shape of the nose. And what's the best part? There is no need for surgery – minimal downtime and maximum results!
Let's address some common questions about a nose filler treatment…
How Long Do Nose Fillers Last?
On average nose fillers can last anywhere between 6 and 9 months. The expected longevity of your fillers will also depend on the specific brand, your metabolism and other factors. We always recommend patients book in for maintenance treatments every 6 months.
What Can You Not Do After a Nose Fillers Treatment?
Immediately after a non-surgical nose job, please avoid touching the area of the treatment. This is because initial swelling and redness may still be present.
You should also follow the following guidelines:
Avoid any heat inducing activities for 24 hours such as exercise, spas, saunas and hot showers.
Avoid pressure on the area for the first 48 hours (no face down massages).
Avoid alcohol for 24 hours
Avoid active cosmeceutical products (AHAs, retinols, vitamin C) and oil-based makeup for 24 hours.
Avoid touching the face too to avoid infection.
Avoid facials, waxing, chemical peels, skin needling, microdermabrasion, IPL or laser treatments for 2 weeks after treatment.
Do not massage the treatment area unless instructed to do so.
Can Wearing Glasses After Nose Fillers Cause Any Damage?
In short, yes, wearing glasses regularly within the first two weeks of your nose enhancement can lead to indentations in the nose at the contact point of your glasses. This is because the dermal filler is still very malleable and the pressure of the glasses can damage where the dermal filler has been injected.
If you are regular glasses wearer, we always recommend speaking to your practitioner before the treatment to decide on the right course of action to take.
Interested to see the results from nose fillers? Check some before and after's our here: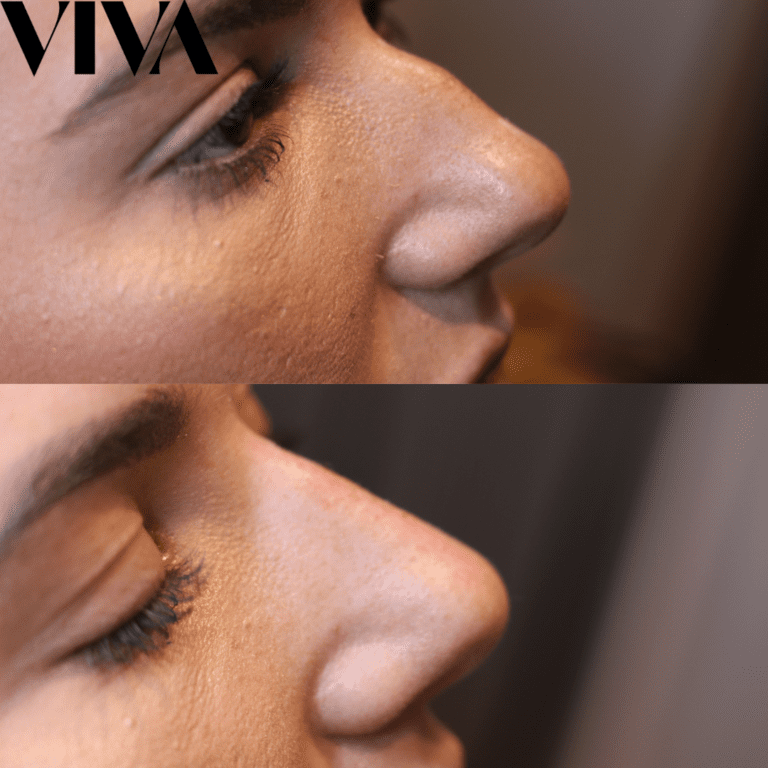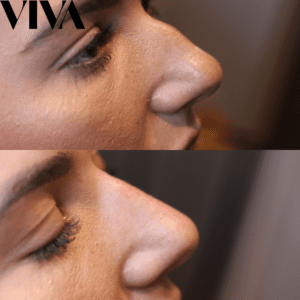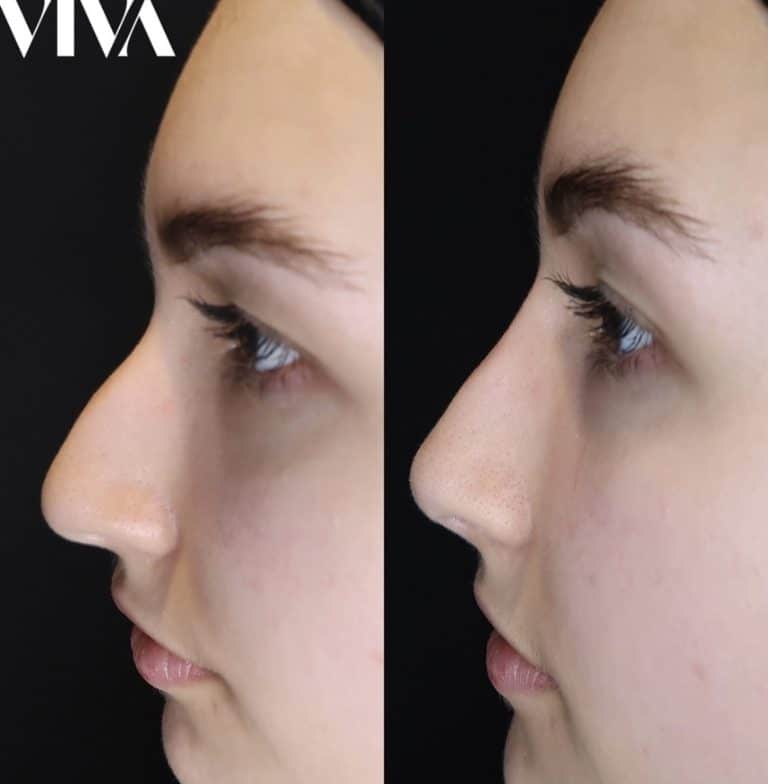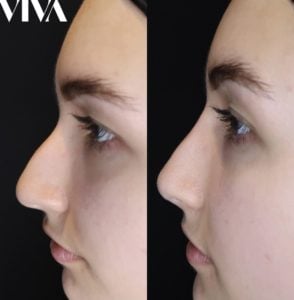 To book in with us use our handy online booking feature. You can also find his price list on our website.