LASER HAIR REMOVAL IN TUNBRIDGE WELLS KENT
Are you looking for the best hair removal treatment in Kent? At VIVA SKIN CLINICS, laser hair removal isn't just a procedure; it's a revolution. Through concentrated laser beams, meticulously calibrated for your unique skin and hair type, the clinic ensures optimal results and safety. With our lasers unique approach- we targets the hair follicles' melanin, gently transforming the absorbed energy into heat. This controlled heat disrupts the follicle's ability to generate new hair, promising  permanent reduction in regrowth.
WHAT IS LASER HAIR REMOVAL?
Laser hair removal is a cosmetic procedure that emits concentrated beams of light, using lasers, to eliminate unwanted body hair. The process involves directing the laser's beam  onto the targeted area, where the energy is absorbed by the pigment (melanin) in the hair follicles. As the absorbed energy transforms into heat, it damages the hair follicles' ability to grow new hair. Laser hair removal is typically perfomed in a series of sessions to effectively treat hair during various growth stages of antagen, catagen and telegen. Sessions are an important step in laser hair removal as targeting the 3 different cycles of hair growth is essential to results.
WHERE IS LASER HAIR REMOVAL USED?
Laser hair removal can be used full body where hair is present. It is suitable for areas such as the face, legs, underarms, bikini line, and more. The treatment is considered semi-permanent, as it can lead to a substantial reduction in hair growth, though complete elimination of hair is not guaranteed.
At VIVA we treatment the following areas:
Bikini
Underarm
Face
Neck
Back
Legs
Arms
Toes
Hands
and More!
WHY GET LASER HAIR REMOVAL?
There are several reasons laser hair removal might be a good option for you. It prevents ingrown hairs, allows more free time away from shaving, improves pigmentation from ingrown hairs and gives longer lasting results for smooth hair free skin.  We have an article of our top ten reasons why laser hair removal is more effective than waxing, tweezing, plucking or shaving. A few reasons patients seek out semi-permananet hair removal:
Razor Burn
Pigmentation from shaving
Ingrown Hairs
Foliculitis
Time Saving
Cost saving
IS LASER HAIR REMOVAL PAINFUL?
Many of our patients remark that laser hair removal is slightly uncomfortable similar to a rubber band hitting the skin.  At VIVA we use a Zimmer Chiller that helps cool the skin during the procedure to make it safer and more comfortable for the patient. After the laser procedure most patients dont noticie any pain rather than redness or tenderness in the area for 24-48 hours after the procedure.
WHAT KIND OF LASER DO YOU USE AT VIVA?
We believe in results- so we only use FDA approved machines at our clinics. The preferred laser for hair removal is ND YAG and ALEXANDRITE for its performance and ability to treat all skin colors. We use Cynosure Elite+  in our Kent Clinic for its outstanding performance and reliablity worldwide. Unlike IPL for hair removal, less sessions are needed and it can be used on dark skin tones.
WHAT MAKES CYNOSURE ELITE+ BETTER THAN OTHER LASERS?
Its imporatant to know the best options for hair removal that are safe and effective. Many clinics will advertise "laser hair removal" however, they are using IPL, an intense pulse light, that is NOT used for laser hair removal rather than pigmentation removal such as red thread veins. The Cynosure Elite+ is the gold standard for laser hair removal due to its dual wavelength option of ND YAG or ALEXANDRITE. ND YAG is safe for all skin colors, suitable for those with a darker olive complexion while a ALEXANDRITE is suitable for lighter skin tones and fair skin. Its important to understand not all lasers are the same- when looking for the best results, the machine and its settings are crucial to keeping patients safe and getting results. Our laser machine is FDA approved for laser hair removal.
HOW OFTEN SHOULD I GET LASER HAIR REMOVAL?
For the best results it is recommended to have a series or laser package to ensure all hair is targeted at the correct stage of hair growth. Additionally, more sessions increase the chances the hair follicoles are destroyed if they were missed in your previous session as well as checking the laser setting is correct for your best results while protecting your skin.
HOW MUCH IS LASER HAIR REMOVAL?
Our prices for a package for 3 sessions starts at £108. We offer free patch tests and free laser consultations. Getting laser hair removal has never been so easy! Our full pricelist for laser can be found here.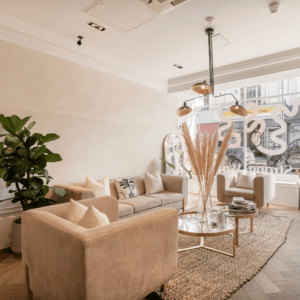 CAN I TAN WITH LASER HAIR REMOVAL?
NO! This can cause permanent pigment damamge, this includes any self tanners and makeup placed in the area. Because the laser is looking to pull up pigment, it risks the skin burning and causing spot like markings all of the area that has been lasered. This includes no tanning for four weeks after your procedure.
THE BEST LASER HAIR REMOVAL CLINIC IN KENT
Unrivaled Expertise: VIVA SKIN CLINICS houses a team of beauty and medical professionals who not only possess technical mastery but also an innate artistic eye. Their understanding of diverse skin tones and hair textures ensures an approach tailored to your unique needs.
Best Technology: Equipped with the latest advancements in laser technology,  VIVA SKIN CLINICS guarantees treatments that are both effective and safe. Our dedication to staying at the forefront of innovation and the commitment to offering an unparalleled experience.
Tailored Care: Your journey with VIVA SKIN CLINICS starts with a free personalised consultation. By understanding your goals, concerns, and expectations, our skin experts curate a bespoke treatment plan that ensures your comfort and satisfaction throughout the entire process.
5 Star Reviews: Our testimonials of our clients speak for themselves and VIVA SKIN CLINICS dedication to excellence. Focused on achieving long-term hair reduction, you're poised to revel in smoother, more confident skin.
Safety: Prioritizing your safety and comfort above all else, VIVA SKIN CLINICS experienced professionals are there you at every step, addressing any concerns or reservations you might have along the way.
"My entire experience at Viva was wonderful. From the friendliness of the reception staff to the appointment itself which was very informative and helpful. Having my treatment was pain free and has improved my life on a day to day basis. I would highly recommend"- Rachael
START YOUR HAIR REMOVAL JOURNEY AT THE BEST CLINIC IN KENT
Experience the best in laser hair removal with VIVA SKIN CLINICS- Situated in the beautiful landscape of Tunbridge Wells, Kent, the clinic redefines laser hair removal. Welcome to the future of hair removal; welcome to VIVA SKIN CLINICS. Your journey towards radiant, velvety skin starts here. Book today by calling 0203733219.
We also offer online booking for faster and easier self service,book now online.
OUR KENT CLINIC REVIEWS
"First time visiting VIVA Skin Clinics today in the Tunbridge Wells branch and I was honestly blown away by the loveliness and sincerity of this team; kind, informative and approachable. I felt super looked after from the moment I arrived to the moment I was out the door." – Sacha
"My entire experience at Viva was wonderful. From the friendliness of the reception staff to the appointment itself which was very informative and helpful. Having my treatment was pain free and has improved my life on a day to day basis. I would highly recommend"- Rachael 
"Came to Viva Skin Clinics for the first time today and I can honestly say I've never felt more welcome. The staff is amazing! So sweet and lovely, always ready to help and answer all your questions about their products and procedures. Will definitely be back" – Oliviya
VIVA SKIN CLINICS | The Ultimate Hair Removal Clinic in Tunbridge Wells, Kent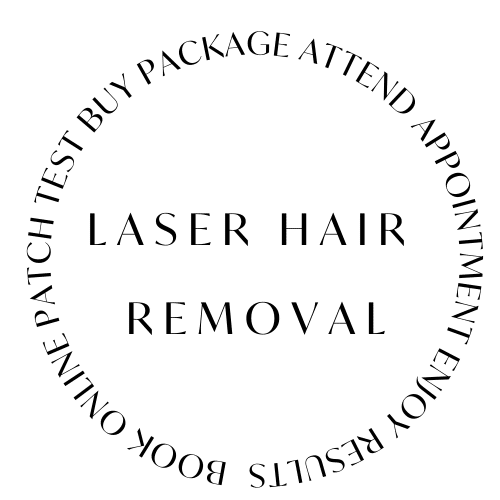 Book Free Patch Test Online
Attend Patch Test and Laser Consultation, do not shave or wax prior to this appointment. Avoid sun exposure in the treatment area for two weeks prior.
Experience our lasers and meet your therapist- during this consulation we will guide you on what to expect, check your hair and recommend the best package for your desired results.
Purchase package online or at front desk after your patch test.
Book your first laser session- Enjoy treatment results.