The Best Dermal Fillers in London
Dermal Fillers are our speciality here at VIVA Skin Clinics. They sit at the very core of what we do and we believe in the confidence these amazingly versatile treatments bring to our patients. Dermal fillers are a great treatment for restoring volume, creating lift, adding definition and balancing symmetry. Discover Dermal Fillers near you at our London clinic. Dermal filler price starts from £285. 
VIVA SKIN CLINICS: THE BEST PLACE FOR DERMAL FILLERS IN LONDON
We are experts when it comes to dermal fillers. We simply love the results they achieve and so do our patients! Our Chelsea clinic is within walking distance of iconic Chelsea institutions including The Bluebird café and also offers beautiful, calming interiors within the clinic walls. It's a place to relax, unwind and focus on YOU. Our amazing team offer dermal fillers, anti-wrinkle treatments, medical grade skincare and more from this location to leave you feeling your best, confident self!  We offer a number of dermal filler treatment options at VIVA Skin Clinics in London.
WHAT AREAS IS DERMAL FILLER INJECTED INTO THE FACE?
Dermal filler is used to restore lost volume by injecting hyaluronic acid gel under the skin. These procedure adds shape, restores volume and restores youthful appearance. Dermal fillers are temporary non-permanent injectable that can be injected in the different areas of the face:
At VIVA Skin Clinics we believe that every patient is unique and therefore when considering treatments, we know the importance of considering the face as a whole by carrying out a full-face consultation.
WHAT ARE DERMAL FILLERS?
Dermal fillers are injectable treatments. The treatment involves precisely injecting hyaluronic acid under the skin to add volume, structure and definition. They can be placed in multiple areas of the face, depending on your desired result and (when administered by a medical professional) can achieve effective and beautifully natural looking results. Dermal fillers are used to restore youth, improve facial symmetry and enhance beauty. Fillers are a non-surgical option to surgery that address fine lines and wrinkles, sagging skin, tired appearance and hollows with no surgery with minimal downtime. Injectable fillers are administered by cosmetic doctors and nurses with exceptional facial anatomical and aesthetic eye to ensure natural harmonious results are achieved.
You may have noticed that there are a number of different dermal filler products on the market but at VIVA Skin Clinics we choose to use products from the Juvéderm Vycross range and Teosyl RHA range. These family of fillers are hyaluronic acid (HA) based and considered some of the safest products around. Fillers are a popular non-surgical treatment option and typically produce immediate results with little downtime. You may just have to wait a couple of weeks for a small amount of swelling and bruising to subside. At VIVA our injectable fillers are our most popular procedure to that address:
Nasiolabial Folds or nose to mouth lines
Nose humps or a wonky nose for a more smooth nose
Cheeks and Contouring
Non-surgical face lift
Recessed Chin
Weak Jawline
Tired eyes or hollowing eyes
Thin Lips
Chin Dimpling
WHICH DERMAL FILLER BRAND SHOULD I CHOOSE?
There are several types of dermal filler and dermal filler brands available to patients. AT VIVA we use FDA approved products such as Teoxane Teosyl and JUVEDERM VYCROSS collection. Both fillers brands are renowned for their high saftey profile, natural results and longevity for the best dermal filler results in London.  Our expert doctors and nurses will decide which product to use based on the best possible results.
HOW MUCH ARE DERMAL FILLERS IN LONDON?
In London the average cost of dermal fillers is £550 ranging from £250-£750 per ml. Most clinics in London require service charges or booking fees or a small deposit to reserve the dermal filler appointment. At VIVA skin clinics dermal fillers start from £285 – we offer free consultations in our London clinic and no fee booking, no deposits with flexible online booking system. For full face dermal fillers or non-surgical facelift you can expect to pay £1200-£2500 in London.
WHAT IS INCLUDED IN A FREE DERMAL FILLER CONSULTATION?
We conduct a full-face consultation with every one of our patients. This is such an important part of your treatment journey because it gives you the opportunity to share with us what you want to achieve and us a change to assess your face holistically. We then use our expertise and experience to put together a BESPOKE treatment plan that explains which treatments will achieve your best aesthetic outcomes. Your consultation will involve going through your medical history and desired results, a facial assessment plus recommendations for dermal fillers, anti-wrinkle injections and skincare.
It's not uncommon for treatment plans to recommend treating multiple areas of the face with multiple mls of product. This can feel daunting for new patients but we only ever suggest the treatments that will achieve the best outcomes, we never overfill and we keep results natural looking.
WHAT HAPPENS DURING A DERMAL FILLER PROCEDURE?
During a dermal filler procedure, a cosmetic practitioner injects a hyaluronic acid gel under the skin to enhance facial features, reduce wrinkles, or restore volume to certain areas.
 Dermal filler procedure steps:
1. Consultation: The process usually begins with a consultation where you discuss your goals, concerns, and desired outcomes with the practitioner. They will assess your facial structure, skin condition, and determine the most suitable treatment plan for you.
2. Preparation: Before the procedure, the practitioner will cleanse the treatment area and may apply a topical anesthetic or administer a local anesthetic to minimize discomfort. This step may vary depending on the type of filler being used and the patient's preference.
3. Injection: Using a fine needle or a cannula, the practitioner carefully injects the dermal filler into specific areas of the skin. They may use multiple injection points to ensure even distribution of the filler and achieve the desired results. Throughout the process, they may massage the treated area to ensure smooth distribution and reduce the risk of lump formation.
4. Assessment: After injecting the filler, the practitioner assesses the treated area to ensure symmetry and optimal results. They may make additional injections or adjustments as necessary to achieve the desired outcome.
5. Recovery: Once the procedure is complete, you will be provided with post-treatment instructions. It is normal to experience mild swelling, redness, or bruising at the injection sites, but these usually subside within a few days. You may be advised to avoid strenuous activities, excessive sun exposure, or certain medications that can increase the risk of bruising.
6. Results: Dermal fillers provide immediate results, and you will notice an improvement in the treated areas right after the procedure. However, the final results may become more apparent as any initial swelling or bruising subsides. The duration of the results can vary depending on the type of filler used, but generally, it lasts from several months to over a year.
It's important to note that the specifics of a dermal filler procedure can vary based on the individual, the areas being treated, the type of filler used, and the practitioner's technique. It's crucial to consult with a qualified and experienced professional to ensure a safe and successful procedure.
OUR DERMAL FILLERS LONDON REVIEWS
"The clinic is spotless and the staff are welcoming. Dr Rupert is really friendly and is an expert in his field. I'm really happy with the results of my fillers, fillers sometimes look uneven for the first 2 weeks as mine did but all I can say is ' trust the process' it all takes the 2 weeks to settle down. Like me I'm sure you will be happy with the results."- Kali
"Treated by Vikki & I had dermal fillers around as well as Botox. She was amazing, made me feel at ease during my appointment – very informative when discussing my treatment plan. Really happy with her work."- C.L.
"I love Viva Skin clinics, they have a beautiful new clinic. I have been having fillers and Botox with Dr. Rupert for over 4years, and am very happy with the results and his recommendations. I feel very confident in his knowledge, and his observation of details in the face."- Lucy
OUR LONDON DERMAL FILLER CLINIC LOCATION
OUR LONDON TEAM:
Our Cheslea clinical team is made up of medical professionals who offer safe, ethical treatments that achieve natural looking results.
Dr. Rupert is the Founder and Lead Clinician at VIVA Skin Clinics. A medical doctor since 2009, he founded VIVA 10 years ago to help people feel empowered in the skin they are in by using injectables for subtle enhancements. He specialises in helping patients to roll back the years and instilling confidence through full face dermal filler treatments. Dr. Rupert has been injecting for over 10 years and as a mentor for Allergan pharamaceutical company – Dr. Ruperts expertise and natural results keep his patients looking fresh, natural and timeless.
Vikki is a registered ICU nurse and works at both of our VIVA clinics. Nurse Vikki is passionate about delivering a 5* experience to all of her patients and has a natural ability to restore balance to the face, whether it be enhancing features or softening them. Vikki loves performing dermal filler treatments and can often be found adding subtle fullness to patients' lips.
OUR LONDON, CHELSEA DERMAL FILLER CLINIC ADDRESS
558 Kings Road, SW6 2DZ London
Situated on 558 King's Road, our clinic is a safe space for everyone. We have designed it to be a relaxing, welcoming space as you can see below: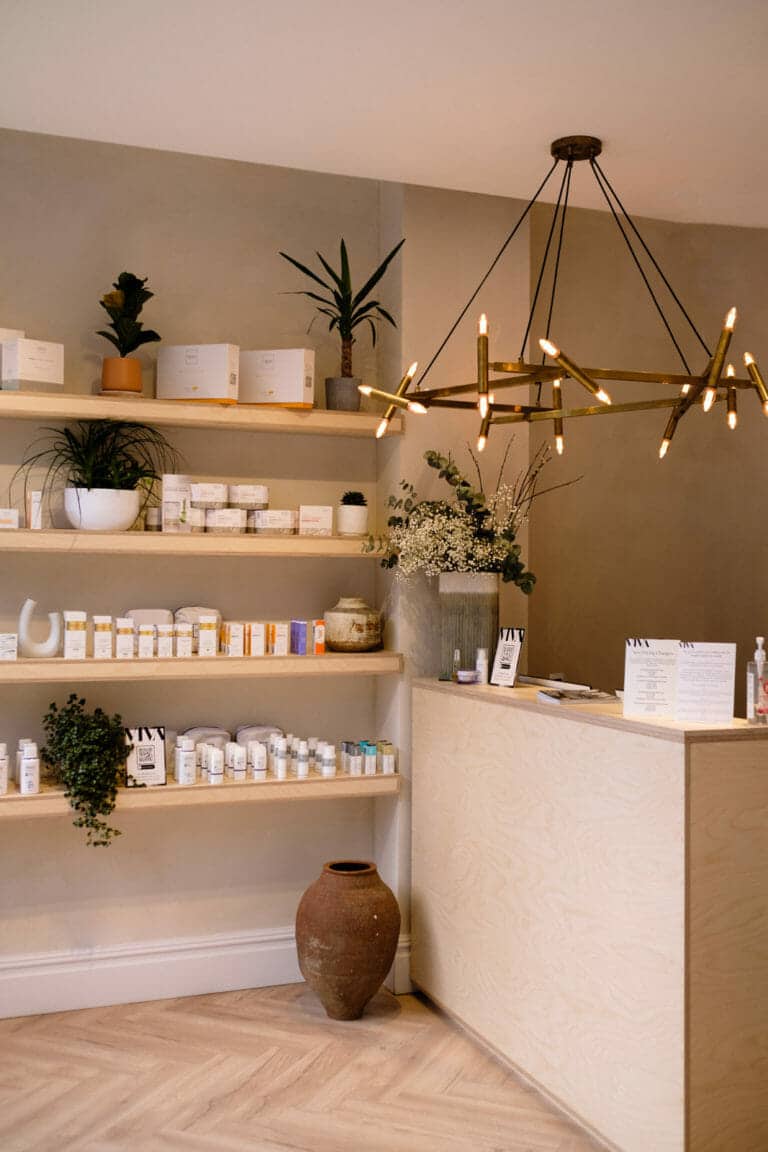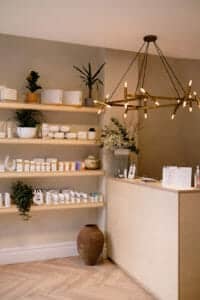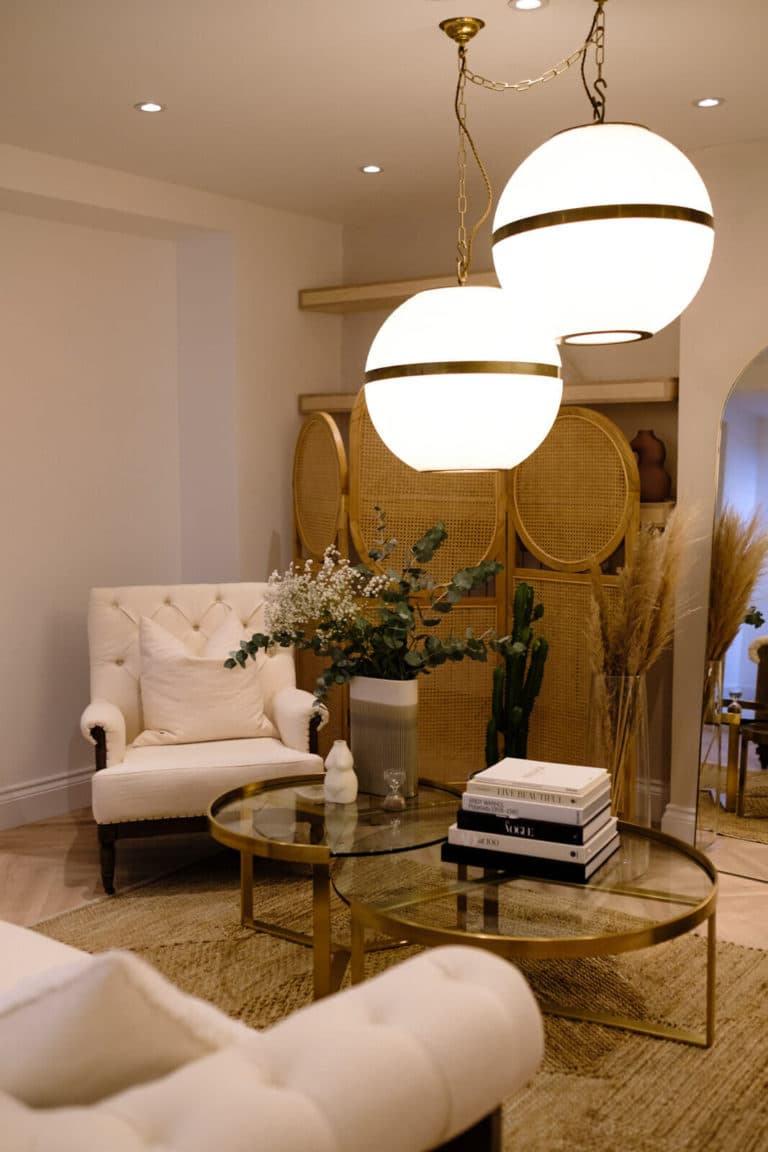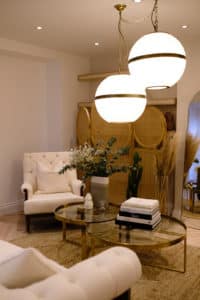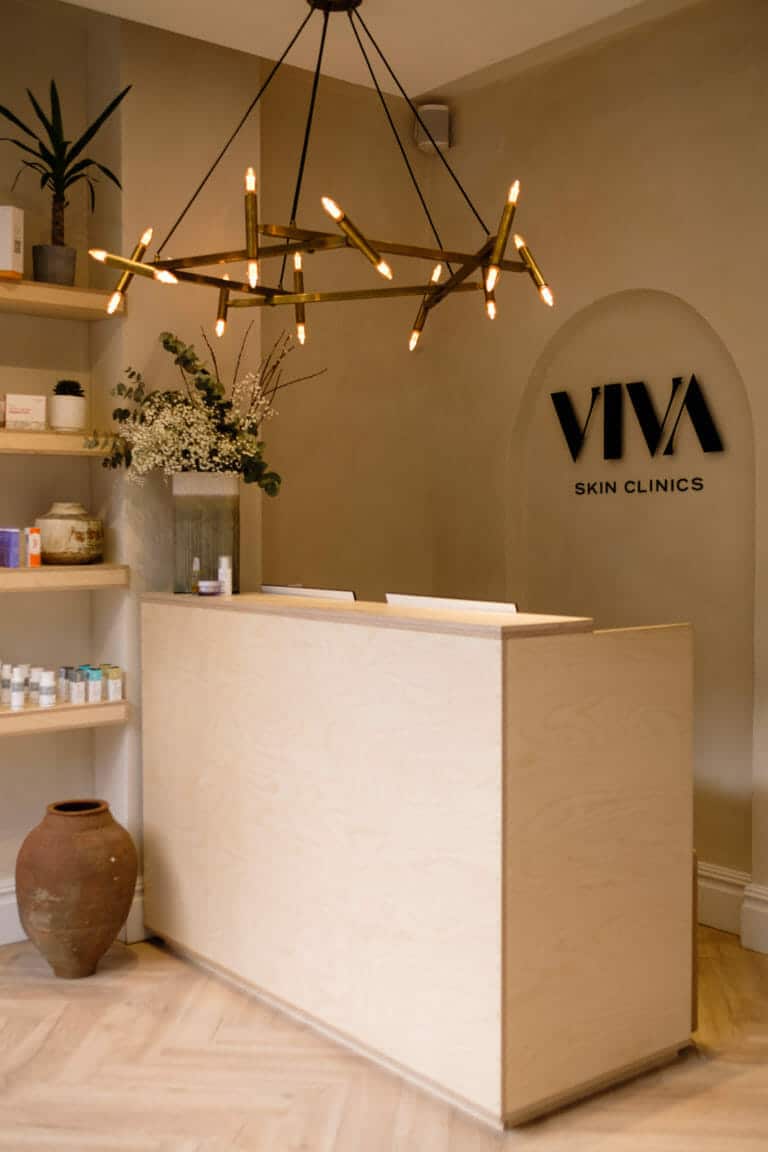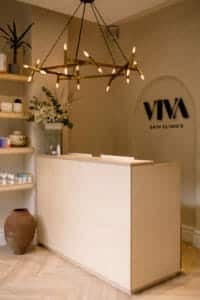 DERMAL FILLER INJECTIONS BEFORE AND AFTER: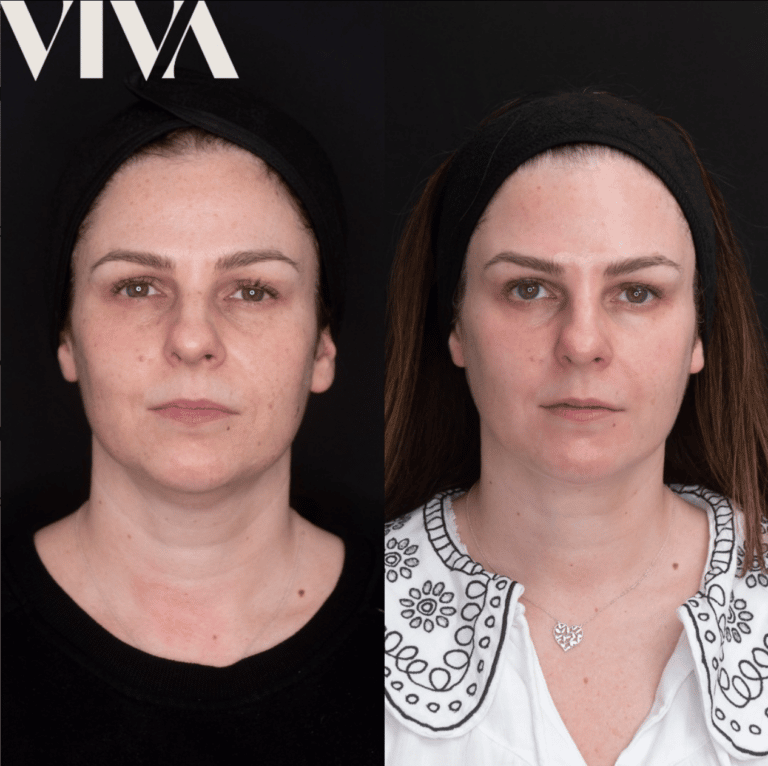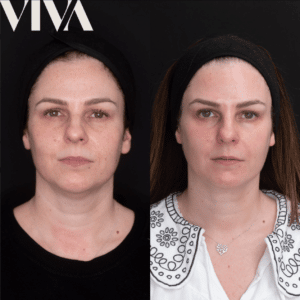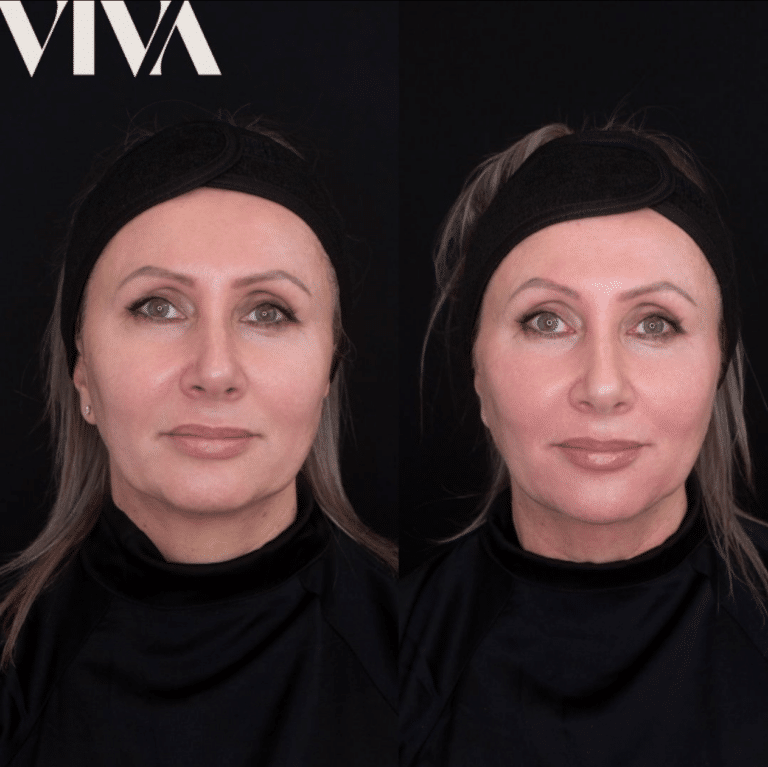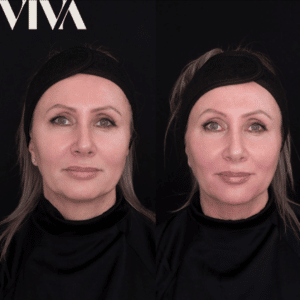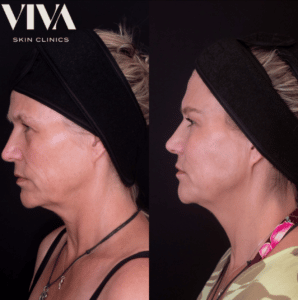 HOW TO BOOK A CONSULTATION FOR THE BEST DERMAL FILLERS LONDON
All new patients receive a FREE 1-1 consultation with their chosen practitioner during which you will receive your bespoke treatment plan. What's more, it couldn't be easier to book! You can BOOK ONLINE HERE via our website or call our friendly team on 02037 332199.